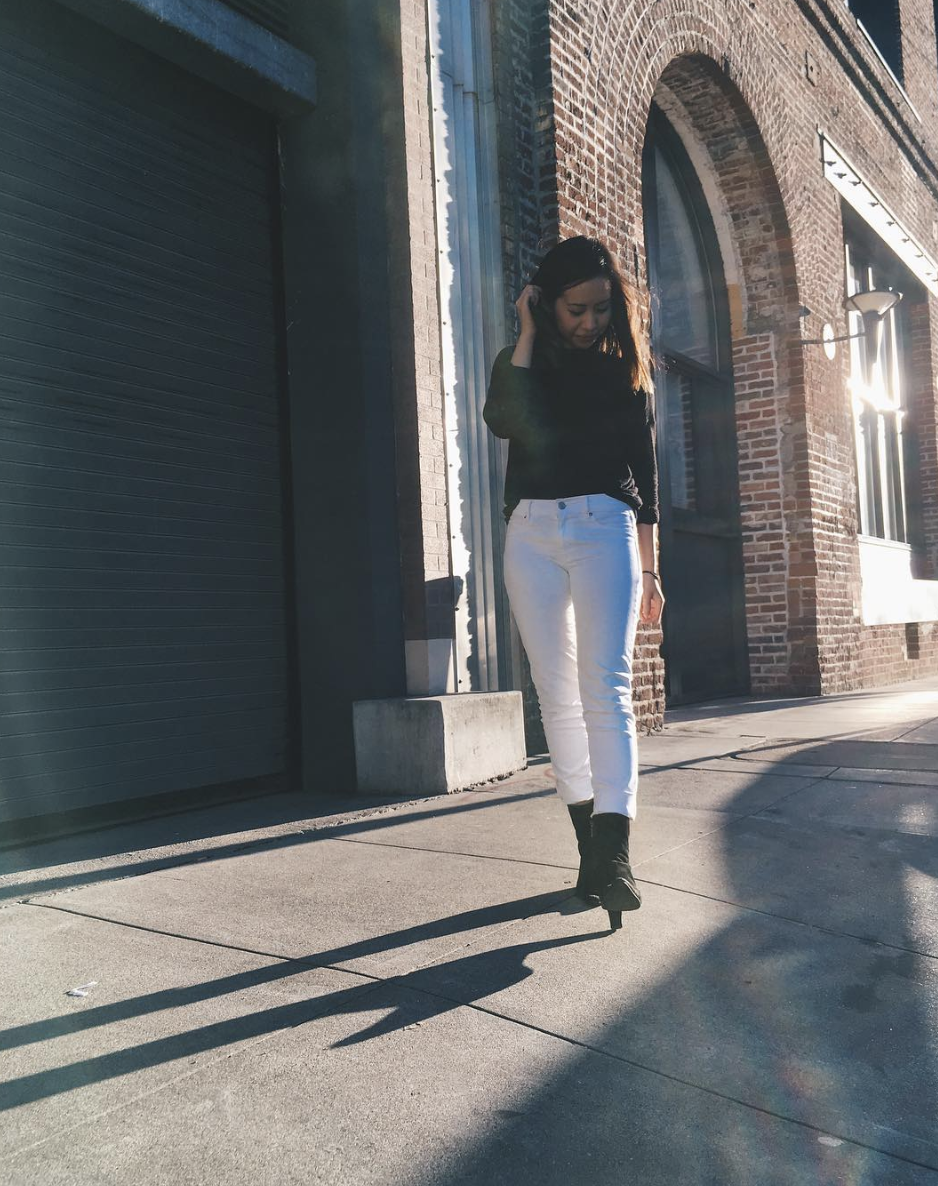 Turtleneck – Aritzia / Denim – Gap 
The year 2018 is my color block moment! Does it count if it's only monochrome colors though? My everyday uniform used to always consist of a dress and a longer cardigan. These days, I'm embracing pants more than I ever have before and loving this everyday sheer turtleneck from Artizia. I'd like to own one of these in every color possible.
Where my office was located was in the heart of SOMA and surrounded by some of the coolest buildings and brick. I'm going to miss these spots so much when I move into my new office, but here's hoping that we get just as good of shots there too.