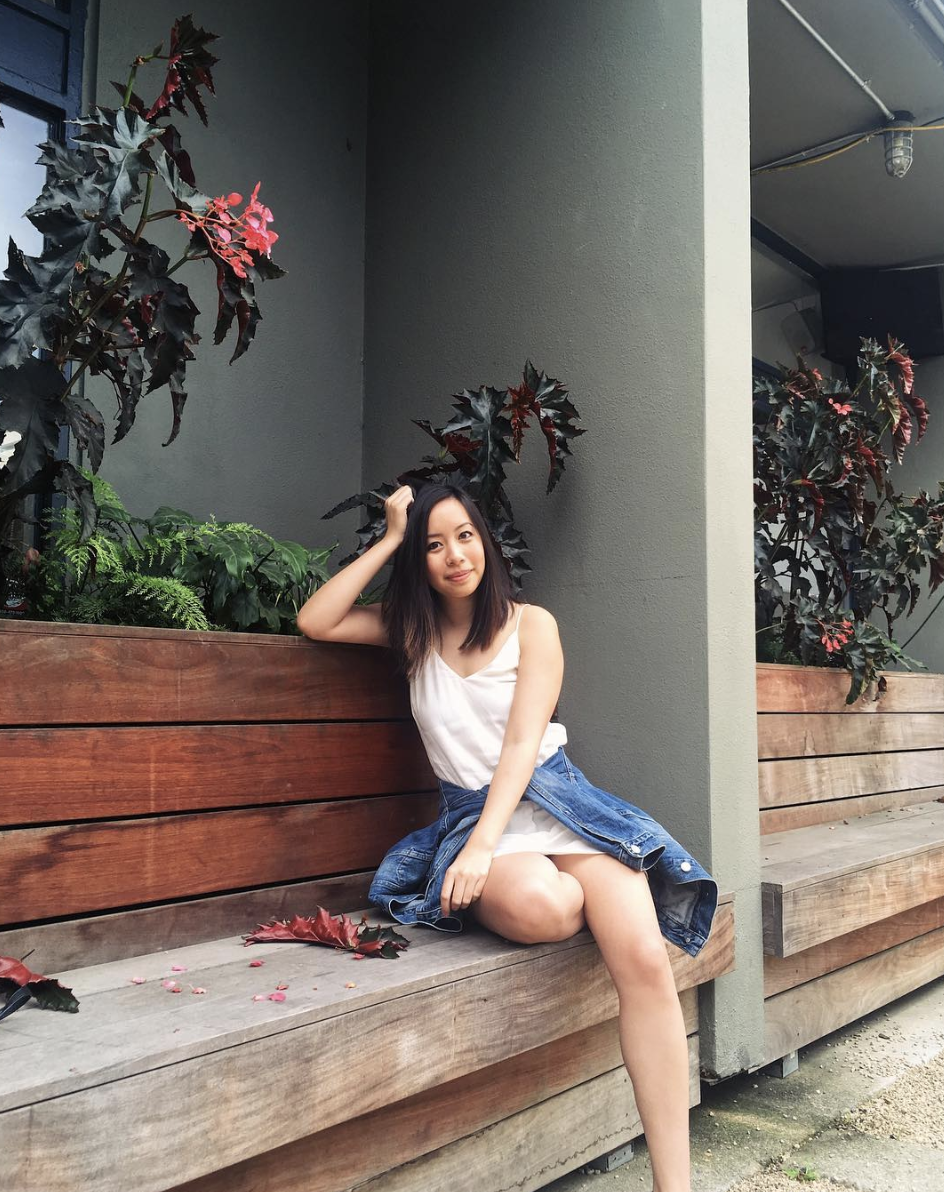 Dress – Aritzia / Chambray shirt – Madewell
I can count on one hand the number of times I have visited Treasure Island. Once for the Treasure Island Flea Market and twice for the Treasure Island Music Festival. It's an interesting San Francisco quirk, but sometimes it's hard to tell where exactly it fits in to everything. It's not exactly in the city so it isn't easy to get to, but at the same time it isn't far away either. During one of Winny's last visits I asked her if she had any interest in exploring the island with me. Honestly, we were there for a few hours before heading back, but I can appreciate that the island is developing and trying to have their own personality.
We had brunch at the quaint Aracely Cafe that also doubles as a wedding venue! From there, we went to another fairly new spot called Mersea for the drinks and the views. The layout of the restaurant is all shipping containers so that adds to a fun vibe.