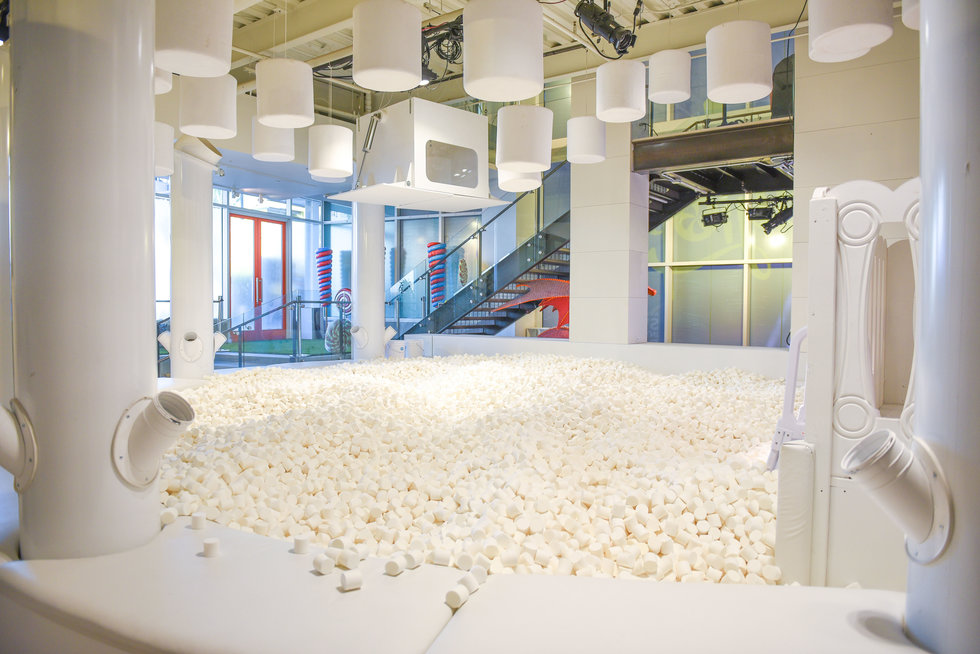 photo cred | Matthew Tucciarone
I know what you guys are going to say. Do I honestly need to attend another Instagrammable pop-up? [Candytopia] in SF will officially be my fourth! I know I'm paying a bit of money to attend these, but I can't help it. I have to see how these all pan out, right? Also, we're on a streak…meaning we must attend them all!
Candytopia actually originated out of Los Angeles and now it's coming to both New York and San Francisco. I bought my tickets for Elisa and I for the opening day on September 6th and I gotta say – that queue process was quite smooth. I always get nervous when I'm buying tickets for these things that I'm going to run into some sort of glitch, but it was the most painless one that I was a part of and I was in and out of there in less than five!
If you ever dreamed of experiencing something like "Charlie and the Chocolate Factory," this would be it. The only downside is that you won't be able to eat everything you touch, but that's not such a bad thing when everything you see will be touched by everyone else. Like the Museum of Ice Cream and The Color Factory, there is of course a pit of some sort and this one happens to be filled with marshmallows!
For more information and more snaps from the LA version, click [here] Tickets also went on sale yesterday and no word yet on if they are sold out, but get yours soon so that you can be ahead of the game.