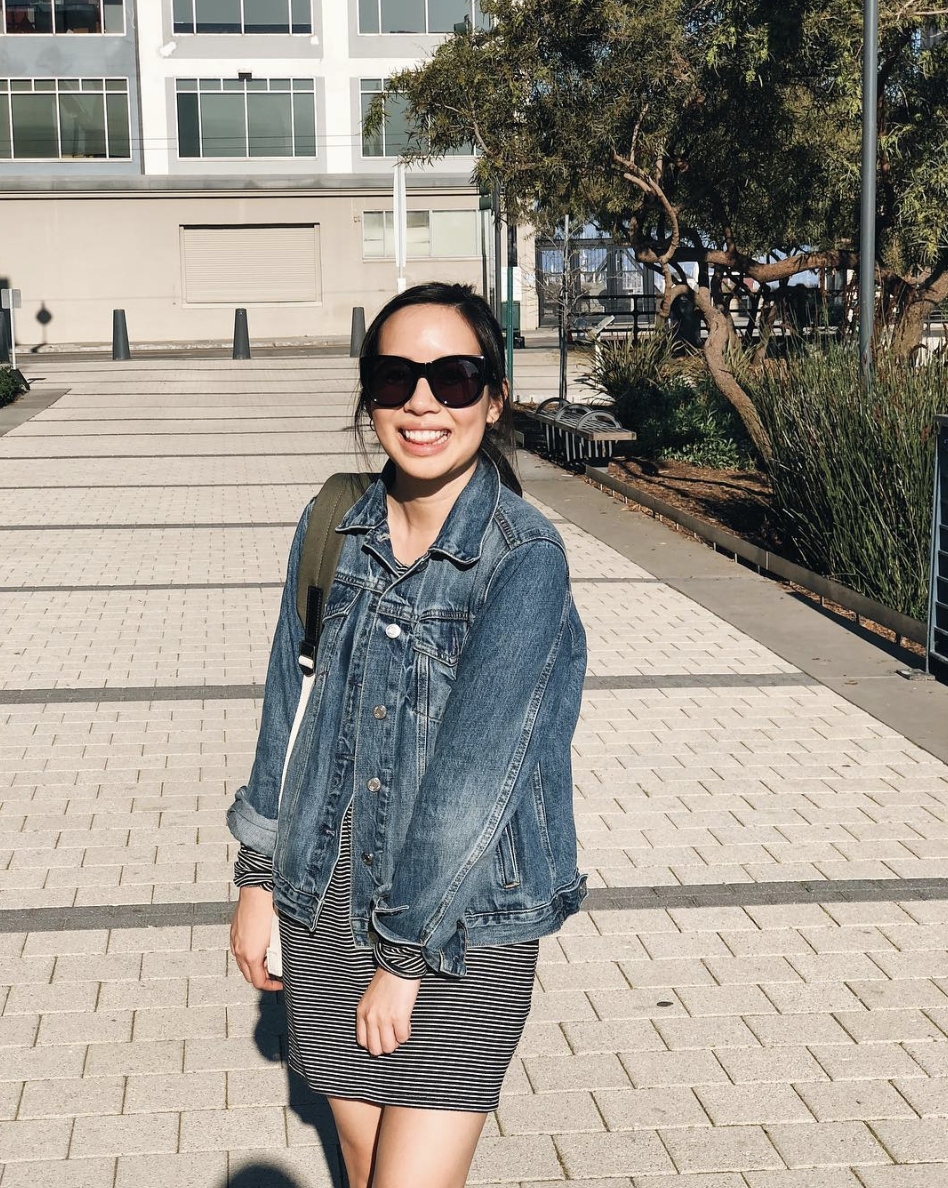 Denim Jacket – Gap / Dress – Azalea / Backpack – Everlane / Shoes – Mom's / Sunglasses – Marc Jacobs
Growing up, I looked forward to a new wardrobe each school year. My mom and I had a set up where she would give me a budget and the intent was for me to use that only for clothes. It taught me how to spend my money wisely and determine which pieces were crucial to spend on. Did I need five skirts or did I really need two sweaters and a pair of jeans? It also showed me that I could buy more affordable staple pieces through fast fashion retailers and splurge on just one thing that mattered to me if I wanted at the end.
After graduating college, I never intended to go back to school. It's coincidental now though that me going back to work actually falls right around students returning to campus. I'm grateful that this lesson of school clothes shopping has taught me a better value in wearing clothes for longer than just a year so that I don't have to do this as an adult. For this shoot, I borrowed my friend Courtney's Everlane backpack because I thought it worked nicely with my outfit. Even as adults going to work, you still need something to carry all of your belongings. I've enjoyed chatting with some of my friends to see what they use for their everyday wear.
For myself personally, I've always ended up using my travel bags as a work bag. Initially, I would use them for weekend trips or as my personal item on flights, but now they serve more than one purpose. These days, it's even tripling up as my bag to store my workout clothes for CorePower. This look reminds me a little bit of my youth and it's not just because of the mid-calf socks that I'm wearing. I haven't used a backpack since high school so shooting this 10 years later takes me back.