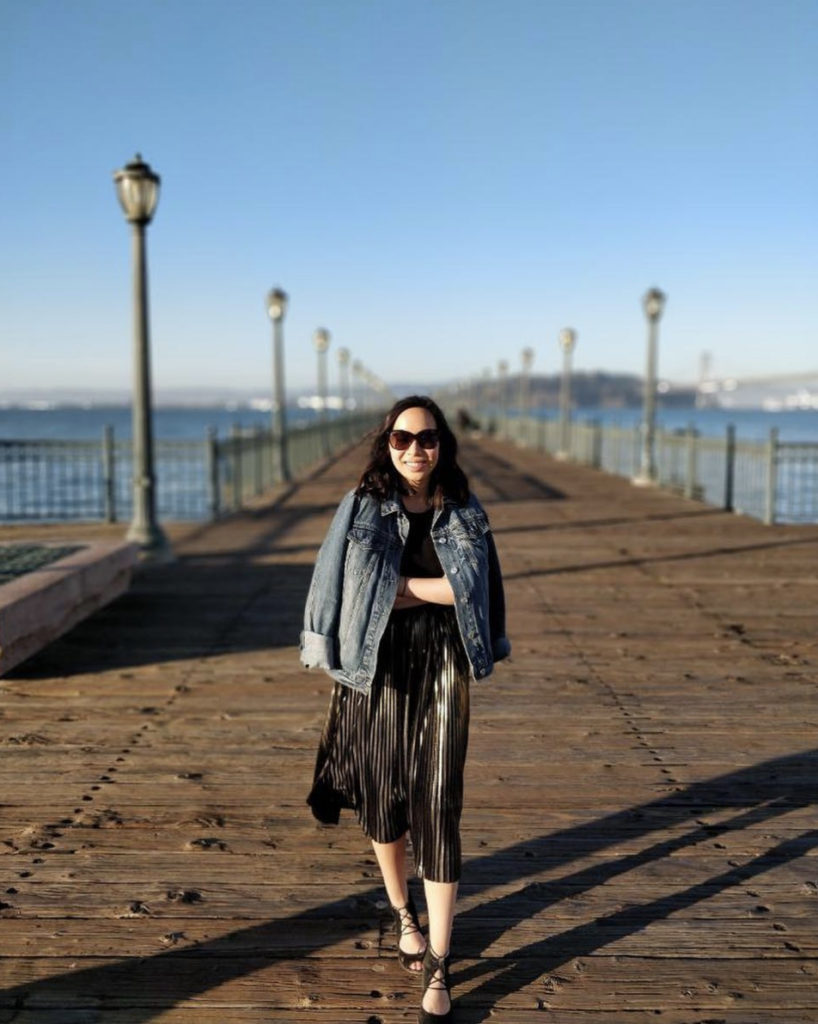 Jacket – Gap / Top – Brandy Melville / Skirt – Nordstrom / Shoes – Vince Camuto
We're staying cozy on this rainy Sunday, but this throwback of a nice summer day just six months ago warms my heart! Up until recently, I haven't spent that much time walking the Embarcadero. It's only become a more frequent spot for me because it's a nice getaway when I want some fresh air from the office. We managed to get a shot when no one was around, which is surprising because when we do get blessed with nice days, every one in San Francisco is OUT. 
My favorite purchase of last year was this denim jacket. I'm not sure why it took me so long to get it, but it goes with just about everything even when I think it won't. One of its gifts is that it can make any outfit that appears a bit fancier more casual like pairing it with this skirt. After wearing it to my holiday party back in 2016, I've found that I've been able to give it more than just one life and love incorporating it into my outfits for the office. 
Since the pier is right next to the Ferry Building, it's been a popular spot for Kevin and I to take some of our friends that visit us from out of town. Seattle has always had its own pier too, but strangely enough, I've already been to the one in SF more than in Seattle!