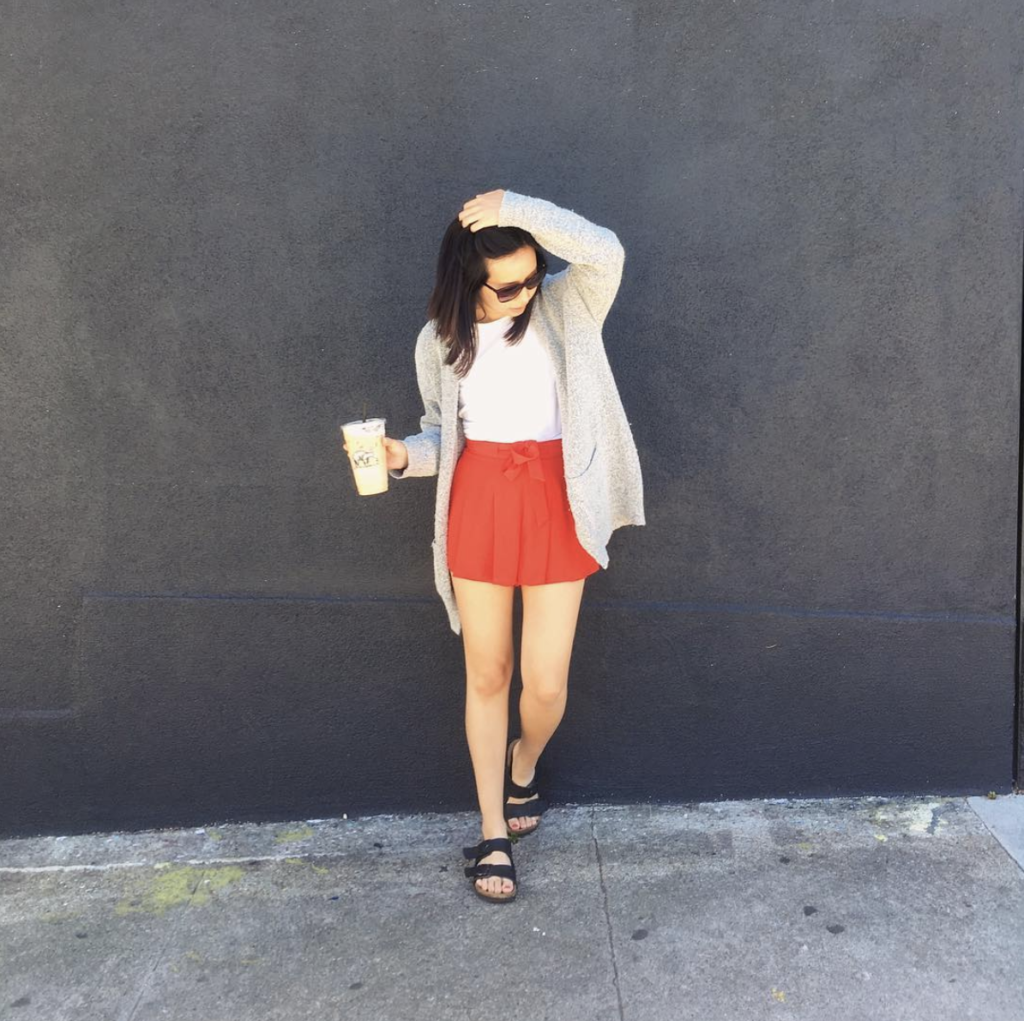 Top and Shorts – Aritzia / Sweater – Oak + Fort / Birkenstocks
Kristine and Chelsea have a way of making my shopping experiences at Aritzia transformative. I've been shopping with them for the last five years since I moved to the Bay Area so we've all gotten to know each other quite well. In general, I feel like the employees at Aritzia are always helpful and attentive in helping me find the right pieces for me. They've been there for all of my major shopping moments: finding a holiday party dress, a last minute wedding guest dress, a new top to treat myself. Now after five years, our friendship has escalated. They know exactly the pieces that work for me before I even know it. Before I come in, I'll give them a heads up and will have a waiting room ready for me when I arrive with the pieces I've wanted or they've picked. I'm a lucky girl and I know it! I appreciate the both of them so much!
That's where these shorts come into play. For those of you know who know me, you know that red is never my first choice. I'm a neutrals girl, but when I saw these, I felt some sort of way that I never felt before. They were perfect for summer. It would be challenging to pair it with other pieces. I definitely would have a hard time finding these to be work appropriate. There were plenty of reasons not to purchase them, but I did it anyways. They energized me.