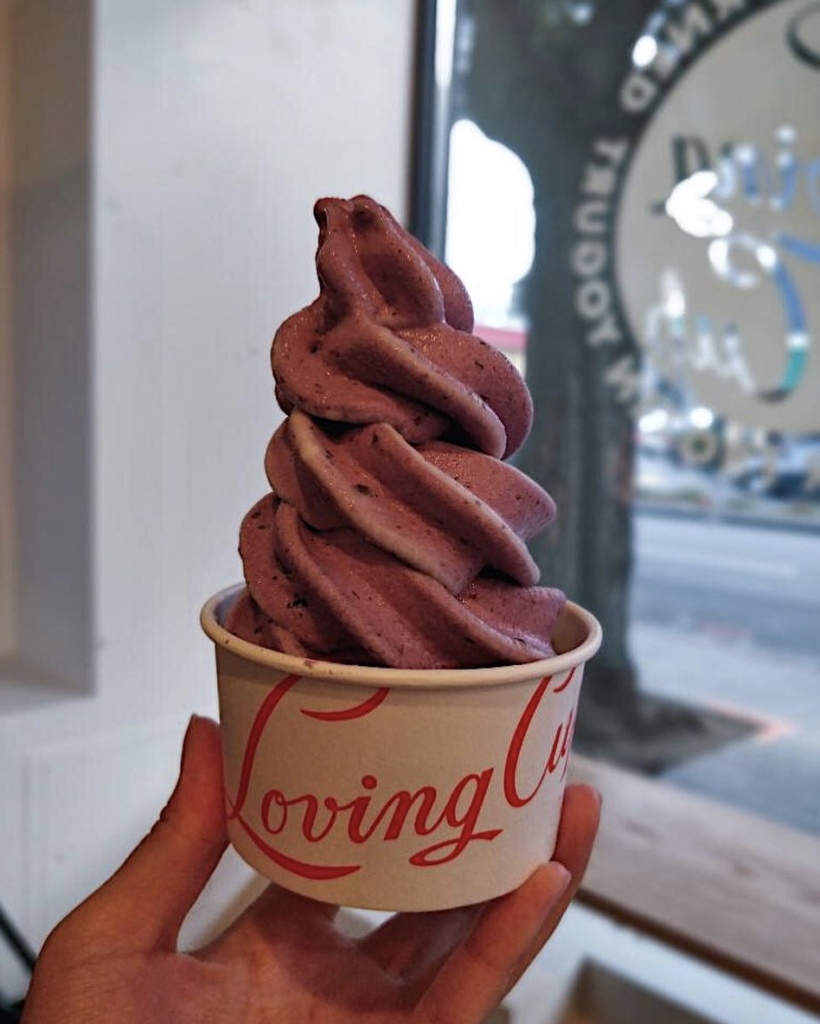 When [Loving Cup] moved into the neighborhood, I thought I was going to be in trouble! Having this sweet treat within walking distance from me seemed dangerous, but there was a larger part of me that was more excited! As beautiful as intricate and complex desserts are, I'm a simple girl. I love an ordinary cookie, a slice of plain cake, and even an everyday frozen yogurt. What a dream it would be to have this every day though!
A trip to Loving Cup puts you in control. You're in charge when it comes to the flavors you make and the toppings you add. There's really no wrong way to go with it. In my first few visits to Loving Cup, I was a n00b. I stuck to either chocolate or vanilla yogurt and mixed in just one topping. Little did I know, I had way more room to expand on creativity. Okay so I didn't stray too far from my first time. Above is a vanilla based yogurt mixed with blueberries to get this rich purplely-blue shade and it was delicious!
There are many options and even though I asked for a "small," this was more than enough so you know the portions are generous.