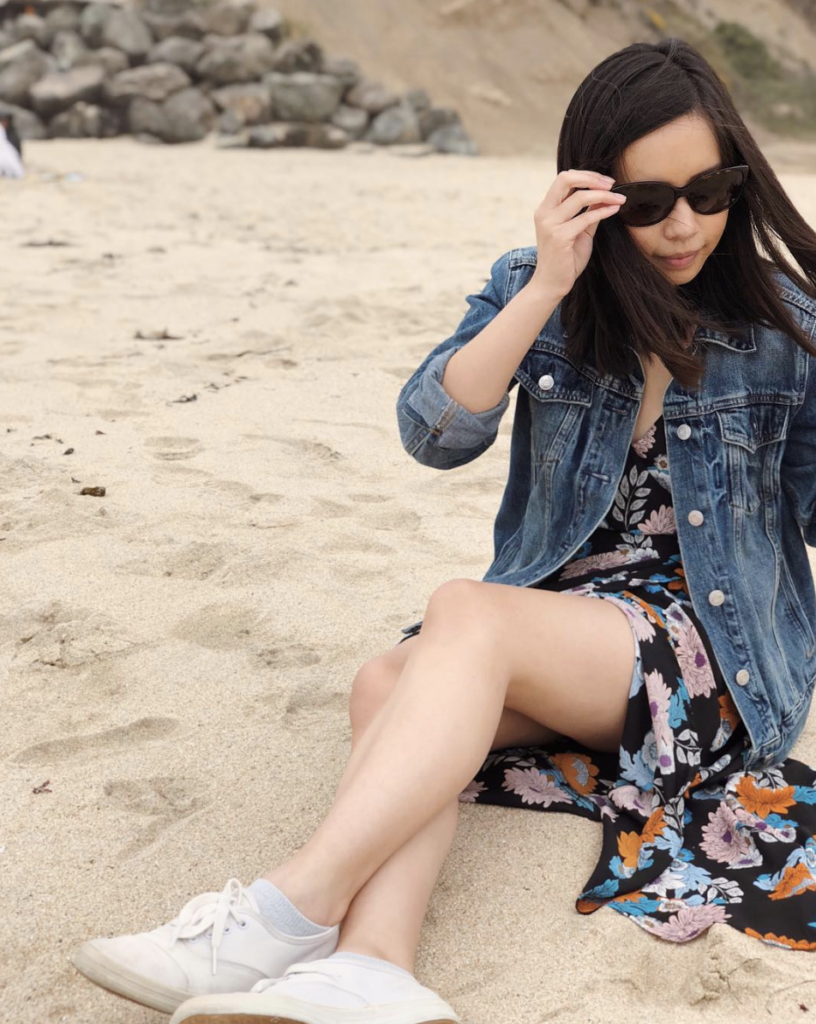 Dress – ASTR / Denim Jacket – Gap / Sneakers – Keds / Socks – Uniqlo
What's better than having an extended period of time off between jobs? Knowing that one of your best friends is also in between jobs at the same time! Brad and I didn't plan this, of course, but it made things easier. I had a friend to hang out with, but I also had someone that could relate to what I was going through at that exact point in time. There was a longer extended vacation coming before I started the new job, but I also wanted a day to get out of the city. The last time I was in between, I heavily convinced Jason to come with me to Half Moon Bay. He was a good sport. We started the day in Pescadero and ended it with dinner at The Ritz-Carlton in Half Moon Bay.
You're supposed to be a little careful when you're in between jobs, but after all, it was a bit of a celebration. Since Brad and I also went to Half Moon, I figured I could own this as my tradition. However, let's hope that I don't have to take this trip anytime soon! It was a so-so weather kind of a day, but I wanted to be near the water. Beaches in my hometown are nothing compared to here. I love the easiness of being able to get to one closely from where I am.
Having had a lavish dinner at the Ritz last time, I didn't feel the need to do the same again. Brad and I settled for a latte for me and sitting down near the fire pit. It's nice to pretend to be like guests even if it's short lived!