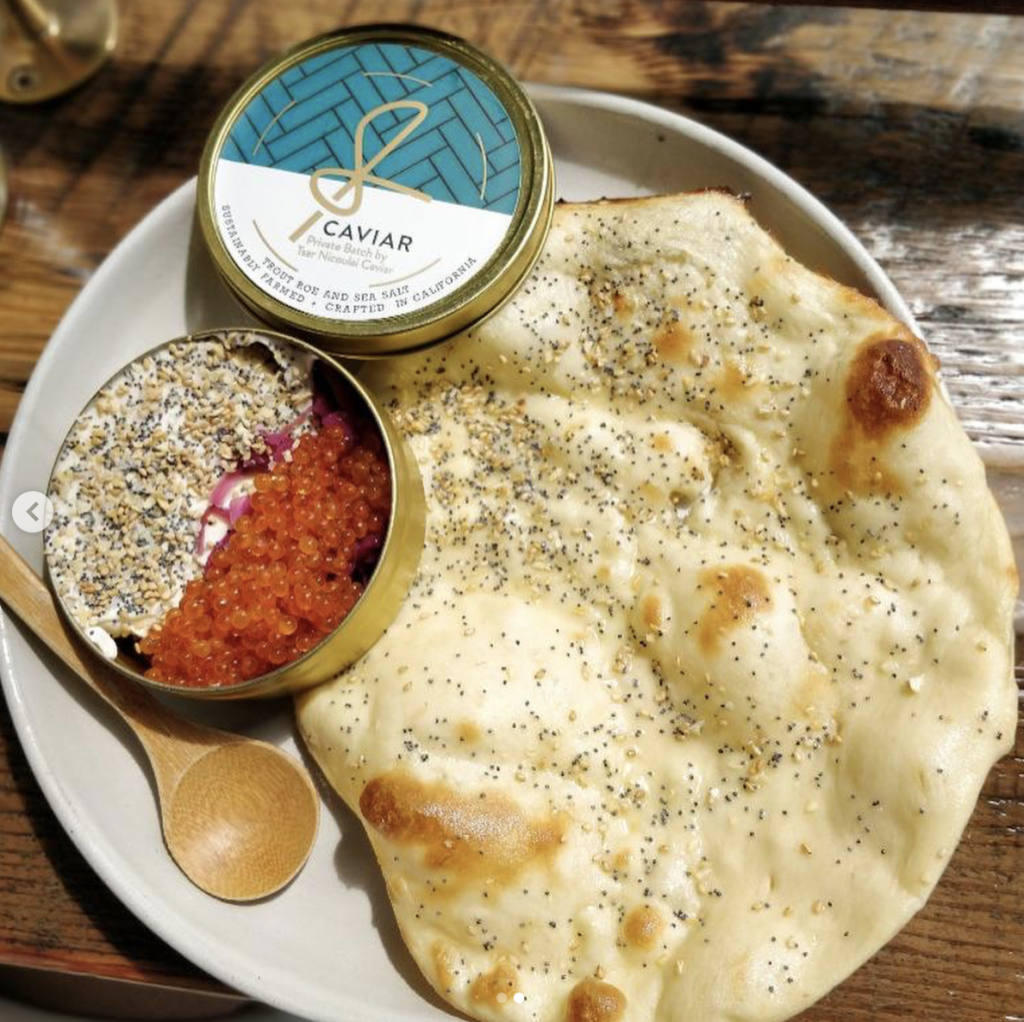 There isn't a shortage of brunch places in San Francisco. In fact, I'm convinced that I could probably try a new spot every weekend (Saturday/Sunday) without any repetition for a year. So when you know you've repeated a place more than once, you have clearly struck gold. Mandi was the first person to ever introduce me to [The Snug]. She mentioned that she had gone for dinner once, but they had just opened up brunch and we had to try it. Back then, I ordered the Tagliatelle. Yes, pasta is an interesting choice for brunch, but it came with a Poached Egg so don't @me. Mandi, on the other hand, got the Everything Naan and even though she shared with me just a bite – it was life changing.
The Everything Naan looks exactly like the picture above and it looks and tastes fancy. The best way to eat it is by picking off a piece of Naan and spreading the cauliflower schmear on it. Don't forget to top it off with Trout Roe and the pickled red cabbage. You don't want to miss any of it for the perfect bite. While the plate is large itself, the Naan can appear light and deceiving. Trust – you will leave this meal completely full.
Kevin and I have since gone back twice and I always order the same. Stick with what you know, right?!