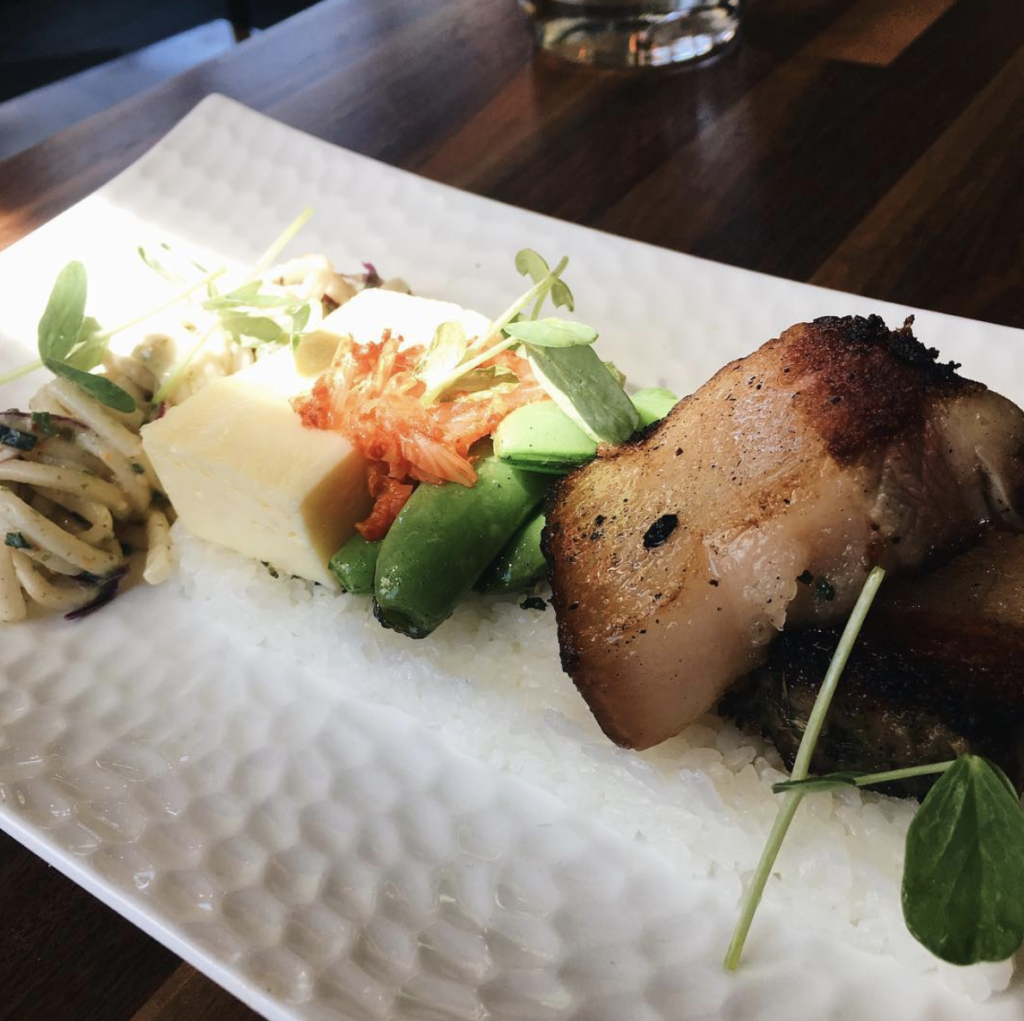 When I was in college, having a meal by myself was something that I did often. With everyone's schedules, it's nearly impossible to find even just one friend to align with yours. After a busy day of school and work, sometimes my solo meals were the only time that I could catch my breath and get some quiet time on my own.
During my time off in between jobs this summer, this was something that I looked forward to. Sure, I could reach out to friends to meet me for lunch, but why bother? I didn't mind eating alone. It was also a chance for me to explore new and old favorite restaurants that I knew were frequently busy in the evenings or on the weekends. One of those spots for me is ['āina.] On the weekends, their brunch blows up. I chose to go on a weekday right when lunch started and luckily had the whole place to myself.
I ordered the Bento Box because I love having variety. I also get bored of my food often so I want to mix up my food in between bites. It's a little sampling of everything including their udon noodle mac salad, egg custard omelette, snap pea salad and their melt-in-your-mouth pork belly. That pork belly pushed me over the edge to a nap afterwards! It may look like a small portion, but trust – that pork belly will fill you right up.