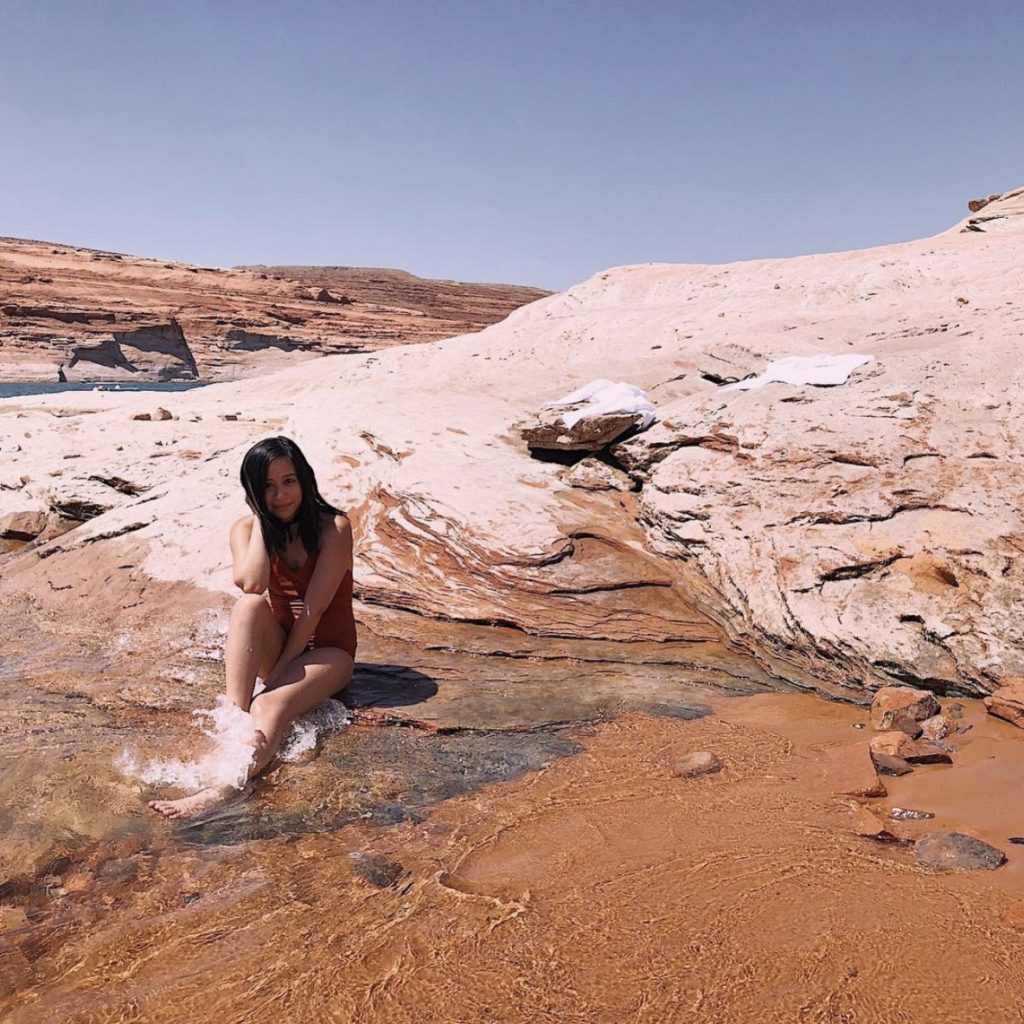 Swimsuit – Oak + Fort
I've known about Lake Powell for years, but never dreamed of going there as a one time destination. Lucky for us, it fit well into our travel plans. Lake Powell is so close to Horeshoe Bend and Antelope Canyon that when we were planning, it made sense to go to all three. In fact, we were able to spend the afternoon there after breakfast and then do the last tour of the day at Antelope Canyon. I was told that to get the most out of the spot that you needed a boat. I'm sure that's true, but it wasn't something that we considered. My vision for passing through here was just to lounge and relax and it was my favorite part of the trip.
Apparently, there is a separate entrance that you can go to that is a bit more touristy, but can be costly. The woman at the front desk advised us to do as the locals do though. Leaving our hotel, we took a sharp right down an obscure road until we reached a small parking lot. It was a bit of a hike down made even more challenging because of the sun, but it was so worth it! We were able to just lay out our towels and enjoy the perfect water. The views of Lake Powell even from this one spot were absolutely breathtaking and like nothing I've ever seen before. If I could go back every year, I think I would!