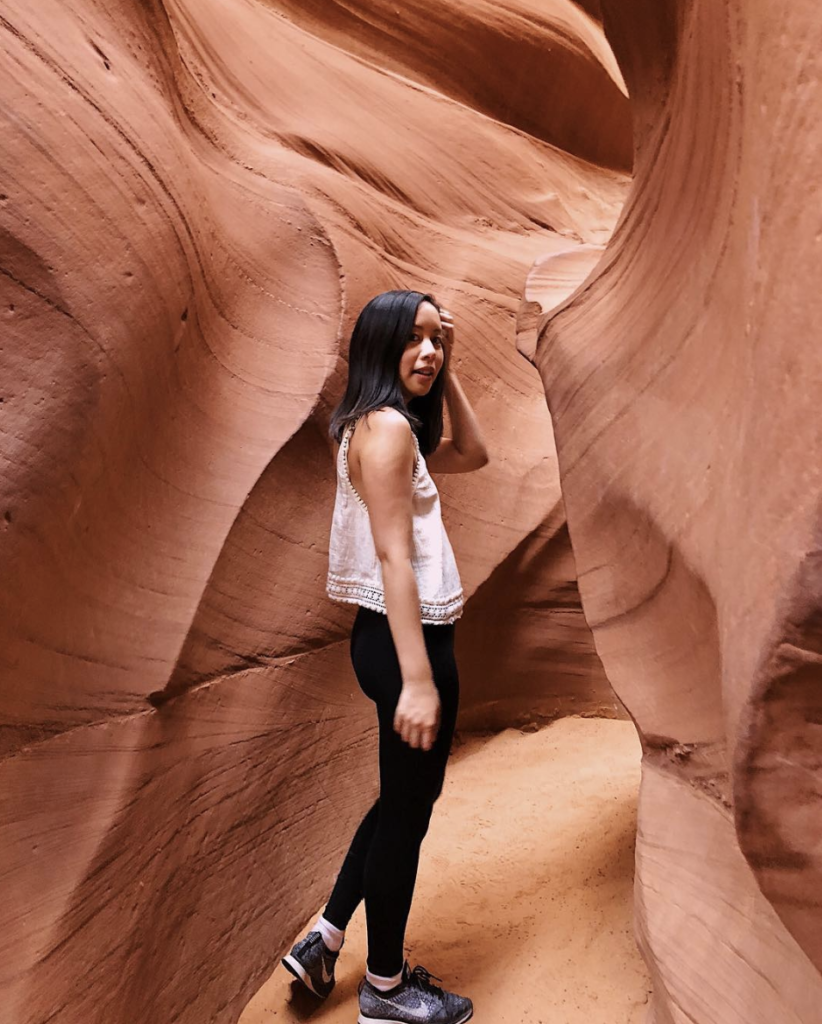 It's the last post in my "Summer Travel" series and as I write this, I am reflecting on how grateful I was to have taken time off. This isn't something that everyone can afford to do and I recognize that. I'll also say that when I had my heart set out on a month, that I could have been better at planning this financially. Sorry Mom and Dad. Each week of my time away from work had its own intention. By the end of our summer travel, Antelope Canyon was the last thing on my list.
If you can try and shove how touristy this place is to the back of your head, you'll do just fine. Leslie and I picked the end of the day because a) availability b) we could take our time with the tour c) different kind of light. I kind of believe that there likely isn't a wrong time to go and with editing tools these days, you can make your photos look like anything.
If you have ever seen any photos of Antelope Canyon, it's exactly what you would imagine. It's quite an incredible sight to see and there's so much history tied to these tours. Your guides are also on point for their Instagram shots and will likely teach you a thing or two. I guess when you do these tours all day every day, you kind of become an expert.
Curious which tour we booked? Check out [Kens Tours] for the exact one we used.