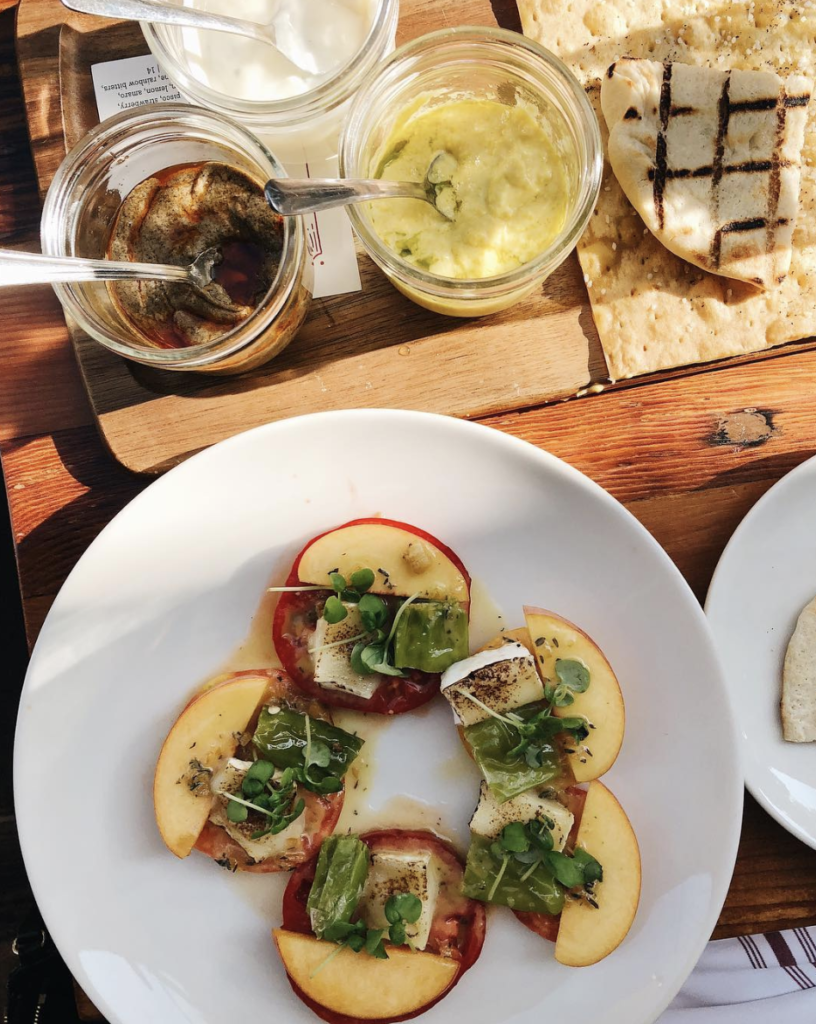 When San Francisco is experiencing summer, you need to get out to a patio for dinner while the sun is still out! Earlier this summer, I kept hearing "Curio" pop up on blogs and in conversation. For some reason, it made the most sense for me to give it a shot. And because I love early dinners, you know I made plans to get there right as they opened.
Kelly and I opted for the back patio for a 5PM dinner. The current menu looks a bit different than what we had this past summer, but together we shared the flatbread with three spreads that we were obsessed with. For our own meals, we each ordered the heirloom tomato and peach salad. This is the epitome of what summer flavors are all about! Also on the weekends, I try not to go to heavy on the meals and find myself getting fuller faster. The opposite happens on the weekdays. Since I'm busy running around the office and have social plans in the evening, I need to have a larger lunch and snacks throughout.
This meal for us though was the perfect combination. I left the meal feeling comfortably full, refreshed, and feeling like I made a healthy choice!
Curio is located in the Mission District.