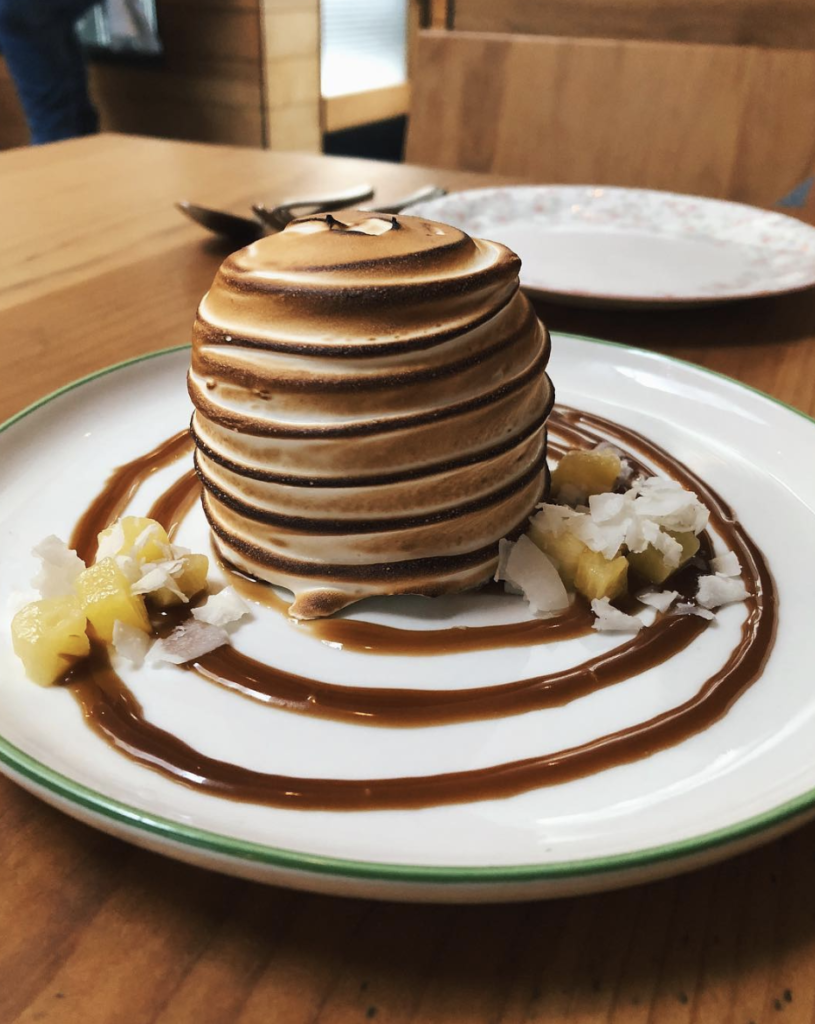 [Liholiho Yacht Club] is the food darling of San Francisco. Even though I've lived in the SF Bay Area for years now, it took me nearly four years to actually eat at what most people consider their favorite restaurant in the city. The first time I had a bite here was actually in their basement bar – Louie's Gen-Gen Room. If you're ever in need of a spot for decent drinks and delicious snacks, make sure to make a reservation for Gen-Gen Room too. Snagging a reservation at Liholiho can be tricky. Sometimes, it can take months to grab dinner at a normal time. However, if you don't mind an early dinner, I would recommend going on a weekend and lining up at 4:20 for the first wave when the restaurant opens at 5PM.
During our visit, Winny and I came hungry and ordered a number of plates (not all pictured here.)
Duck liver toast, jalapeno, pickled pineapple
Hopper shrimp, chicken fried broccolini, miso, satsuma mandarin, everything spice
Scallops, Misoyaki pork belly, napolitano squash, pecans, red flame grapes
Whole roasted cauliflower, bone marrow hollandaise, picked red onion, shoestring potatoes
(dessert) Baked Hawaii, caramelized pineapple ice cream, vanilla chiffon
There wasn't anything that we didn't love from our order. This also seems to be the same sentiment from everyone else – that you truly can't go wrong.