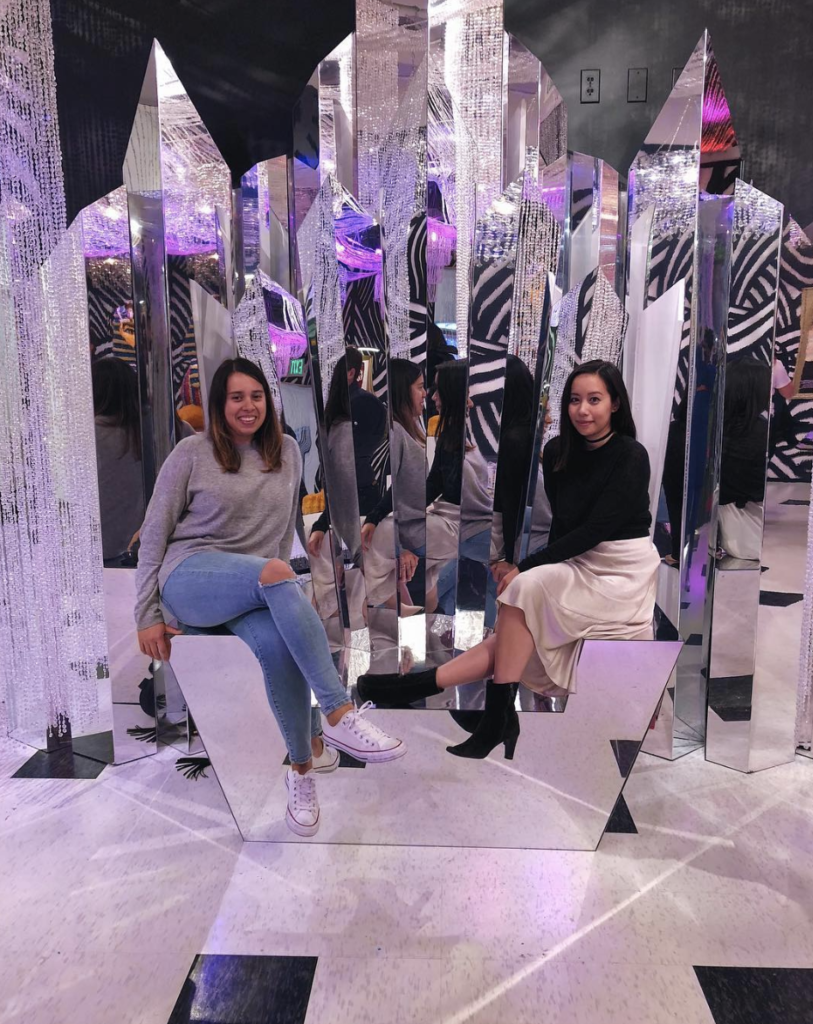 You don't even have to read this post to know that I am so completely over these Instagram experiential events. That is written all over my face in this photo. And honestly, when you've been to four of them, you've been to all of them. At the time, Elisa and I didn't know if [Candytopia] was going to be our last hurrah, but that much was clear when we got to the end. If I had to rank them, [29Rooms] would be my favorite and Candytopia would be my least favorite.
I recognize that there is so much work that goes into putting these events on, but my biggest qualm is the ticket price. As customers, you are paying a high fee for something that feels quite cheap. These weren't even close to feeling like real marshmallows! By the end of this run, I realized that what I'm also paying for is germs. Yes, these were created for Instagram shots, but the other audience is children. We've simply out grown this phase in our lives and I'm pleased to share that this will be our last one. The only one I'd ever repeat again is 29Rooms, but mostly because it goes beyond Instagram. The content and purpose of each room has been well thought out. While some were created just for fun, others have a stronger message tied to it and touches on current events going on socially and politically.
Candytopia has since come and gone! Elisa and I participated in this when it first opened back in September, but now the exhibit has moved on to Houston.