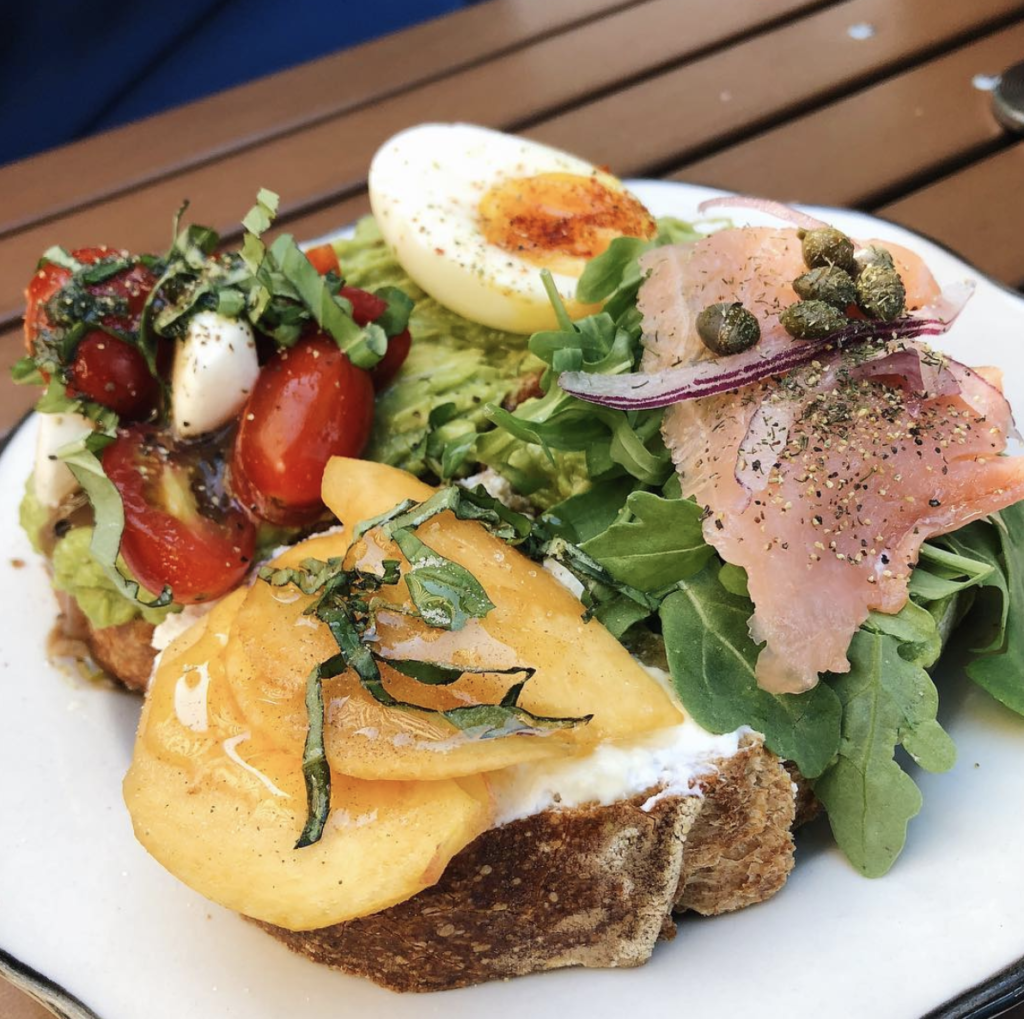 Now that we've moved to the city, it's rare for me to select a spot for brunch down the Peninsula. [Mints & honey] was just one of those cafes that kept popping up for us though. Technically this was our second attempt at it since the first one was a ploy to get Elynn engaged! Upon our arrival, it was clear that Mints & honey was no secret. In fact, we were probably the last ones to learn about it from the sight of the line. What to order: the toast, obviously, but we recommend the sampler so you can try as many things as possible.
Together Elynn and I split the following:
tomato + cheese
avocado + egg
smoked salmon
peach + ricotta
Generally, I'm more of a savory person when it comes to breakfast, but I was very tempted by the waffle menu which includes on that comes in a churro flavor! I wish more places like this existed in San Francisco for me.