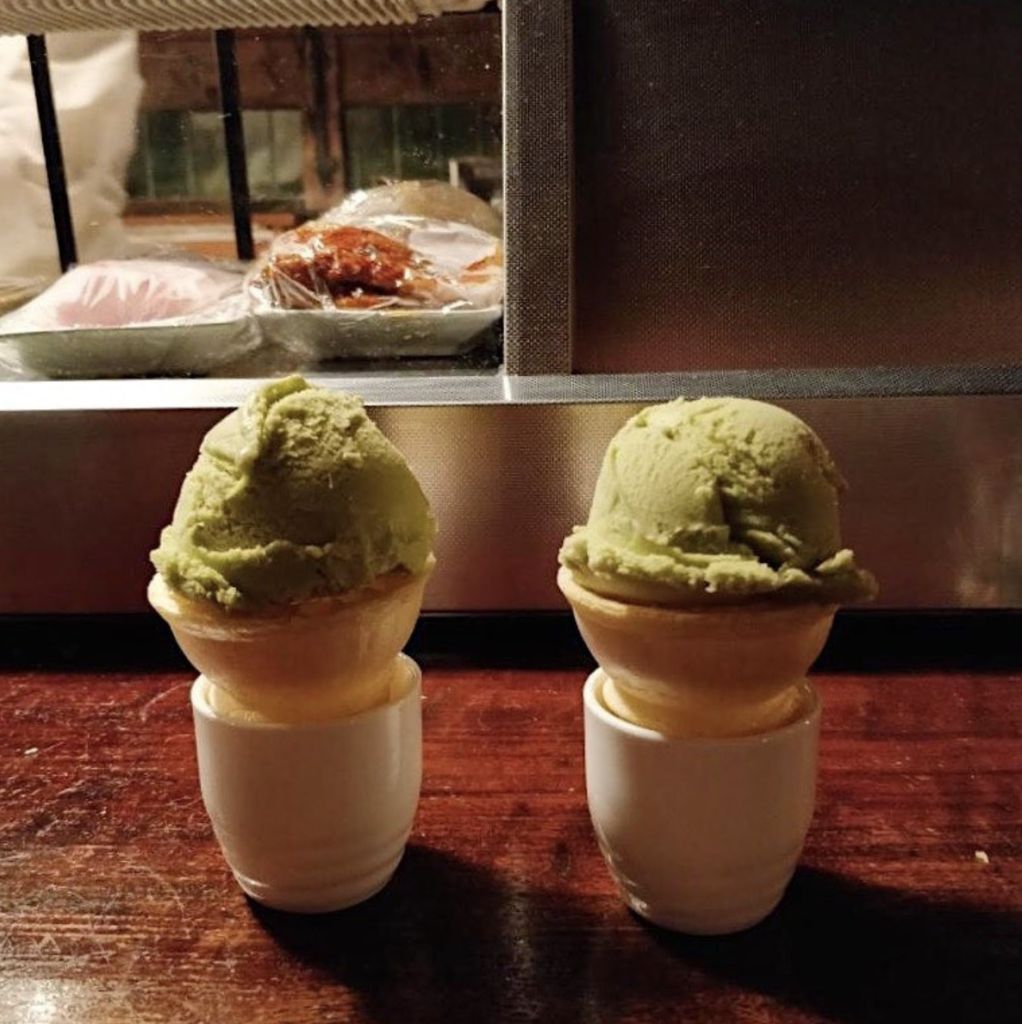 Spoiler alert: our dinner with a Japanese name was just ice cream! Just kidding! We're actually starting this post off sharing the last part of our meal – dessert. And if I'm being honest, we didn't take too many photos from this very late planned dinner anyways. After a drive up from south bay, I was craving sushi. I had already felt like I'd exhausted every spot around me, but [Kibatsu] was relatively new. Their previous owners had a restaurant before that they closed and Kibatsu was their new and improved. We arrived just as they had opened for their first seating and snagged a spot at the bar without a wait.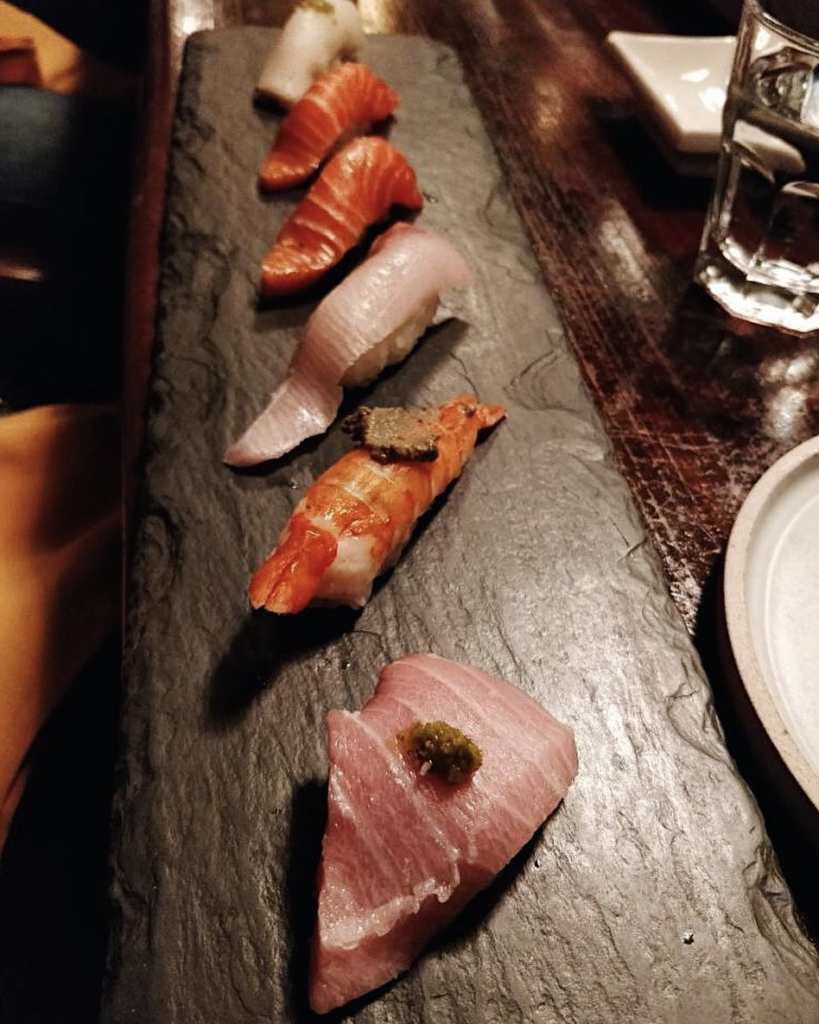 I couldn't find a flaw in any part of the meal. Truthfully, it exceeded my expectations for sushi in San Francisco. Before this meal, Kevin and I were ready to throw in the towel. We've always been convinced that sushi in Seattle was superior to anything in San Francisco. We still stand by this, by the way. But that might be because something is off. Here's what we've discovered and it maybe it's a controversial opinion.
For the same price at Seattle's Umi Sake House or Wasabi Bistro, you will get lesser quality here in San Francisco. What that means is that for a place similar to those types of restaurants, you will need to pay more in San Francisco to get better quality. It doesn't seem very fair, but that is what we've observed since we've been here. Maybe it has something to do with the cost of living or maybe it's harder and more expensive to get better quality sushi here.
Either way, Kibatsu is going to be more expensive than my Seattle spots, but it was well worth it. We both felt very well taken care of by the staff and thoroughly enjoyed our meal the entire time. I'm already surprised that I haven't been back in the last eight months.