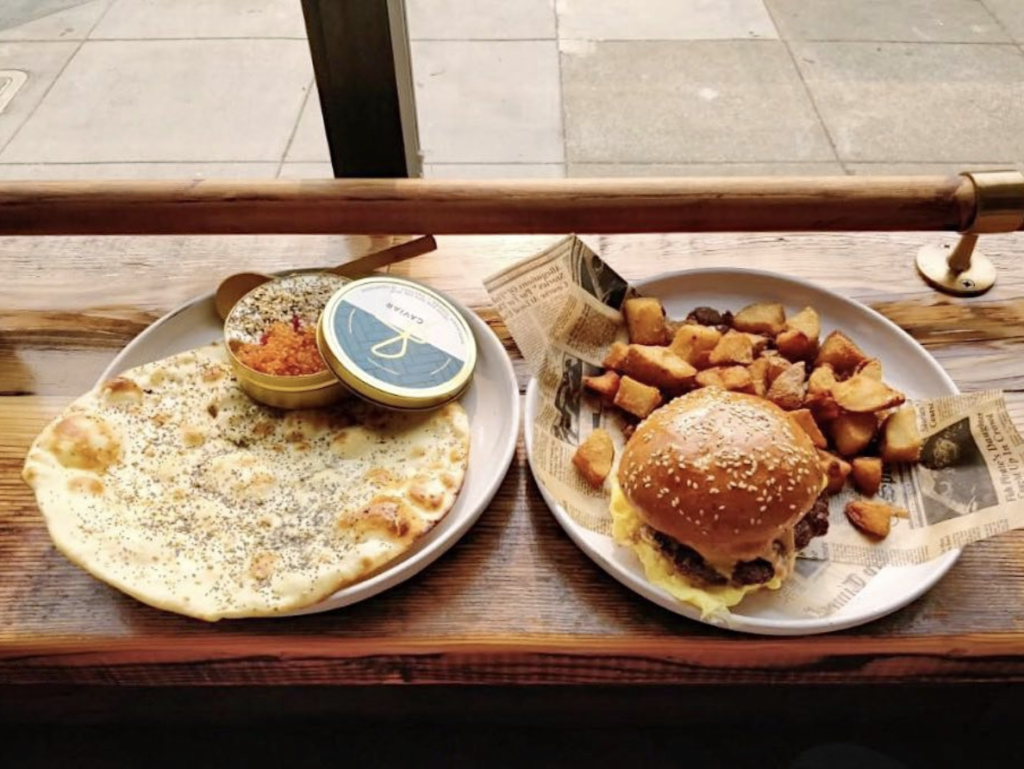 If you follow me on Instagram, you know that [The Snug] is one of my favorite brunch spots. Mandi was the first person to ever introduce me to it and my first time there I ordered the pasta for a meal. I wanted to try something completely different! The only breakfast thing about it was the poached egg. If you're up for something a little heartier, this is delicious though and you won't regret it.
However, mine and Kevin's go-to seems to be the same thing always. We never stray. For me, I order the Everything Naan with trout roe, cauliflower schmear and pickled red cabbage. It's a very non-traditional choice, but the flavors from it are amazing. From the photo, it may not seem like a lot, but this fills you up quick. Kevin's selection is the classic Breakfast Burger which he claims is better than most other places he's tried.
These are the two things that always keep us coming back. Coincidentally, it's the photos on Instagram that get people asking me what we're having and where they can get it!