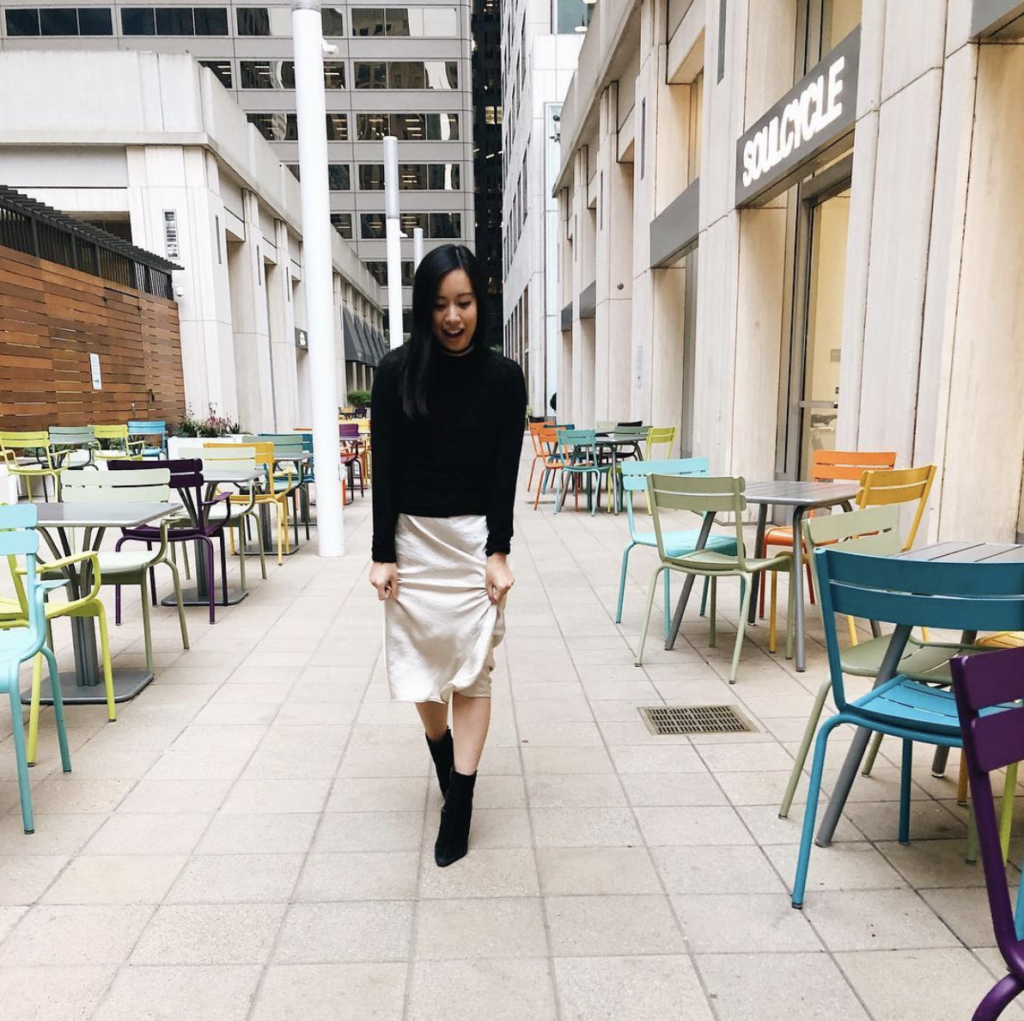 Turtleneck + Dress – Aritzia / Choker – Urban Outfitters
There's nothing more satisfying than when you can put together an outfit with your favorite pieces. In the last year, my sheer black turtleneck and slip dress from Aritzia have been on regular rotation. I never dreamed of pairing the two together, but in a very seamless way, it worked. The turtleneck allowed the slip dress to act as a skirt and the dress made this a slightly elevated look. It was perfect for everyday wear like going to work, but if I had evening plans, I didn't have to think about a second outfit.
Typically, that's what my schedule is like. I'm at work for a full day and by the end of it, I'll catch up with friends over a happy hour or dinner or head to an event. That's why it's the most sensible thing when you have an outfit that can be versatile. As a recruiter, I try to be mindful of when my candidates are visiting the office and to make sure that I'm not in just jeans and a sweatshirt. For the record, in my work environment, that's completely acceptable. It's just not my preferred look to begin with. I have been looking at getting a choker for a while now, so I'm glad I finally found somewhere that has some I like. I know the choker is sometimes a hit or miss with people! But personally, I love it. I know a few folks that would be okay with me closing the chapter on this trend, but for now that won't be happening!