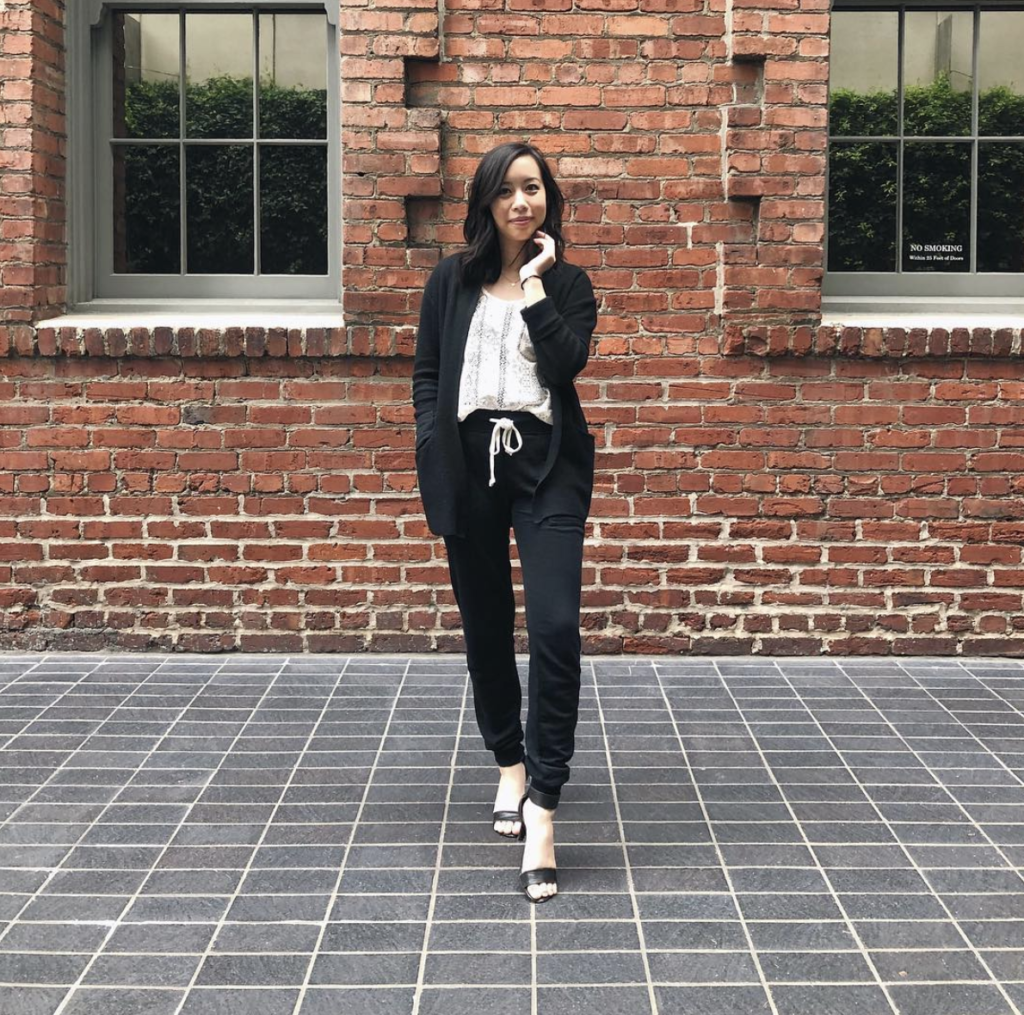 Joggers – Alternative Apparel / Lace tee – Urban Outfitters / Cardigan – Oak + Fort / Heels – Vince Camuto
I'm not someone that needs to own a million pairs of sweat pants. In fact, I am happy just owning one and wearing them forever, but I had a natural curiosity recently to embrace the jogger look. Not only can you wear them at home and still be stylish, you can actually wear them out and still be functional. I had been inspired by quite a few looks that I had seen on Instagram and Pinterest lately so I decided to give it a shot. Alternative Apparel was a solid choice because I already own and know that I like their sweat pants.
However, anyone that knows me knows that this look isn't my aesthetic for work. If it were up to me, I'd be wearing dresses and heels every day, but with variation. I was worried that the joggers, would give off the impression of a look that was too casual. So how did I actually feel by the end of the day? I was cozy all day, but it was a huge change from my normal wear. I didn't feel like myself! When I wore the joggers, it was the day after I bought them so they were still fitted and structured. If I were to wear the joggers next week to work, they wouldn't have that same fit as the first day. In photographs, this look isn't that bad actually, but I do think that there are many other people that can pull this look better than I can.