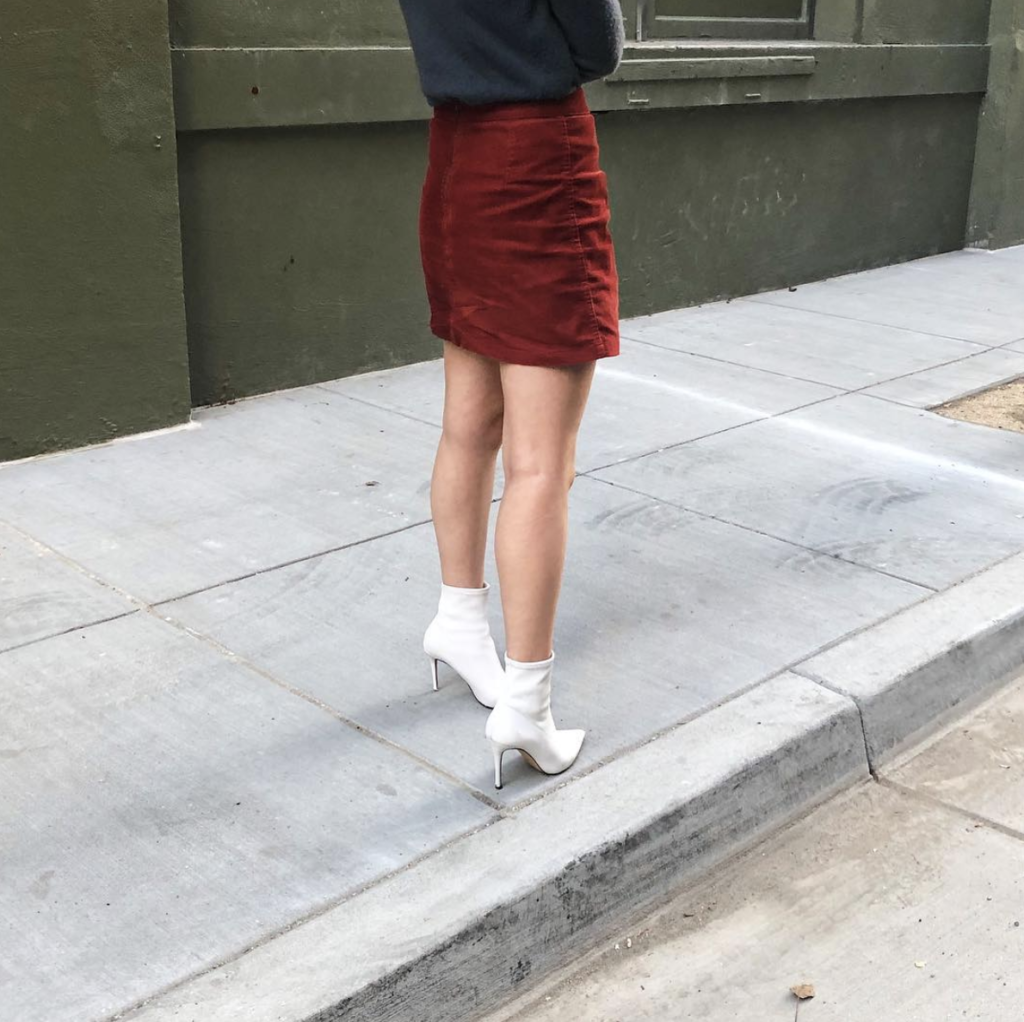 Jacket – Topshop / Turtleneck – Mom's / Skirt – Aritzia / Boots – Something Navy
A San Francisco winter won't stop be from bare legs during this season. The thing that will though is rain. No one wants to walk into a place dripping water everywhere. However, if it's even just a little bit brisk outside, there are so many fall and winter skirts that just won't bode well for the summertime. One of those is my red corduroy skirt from Aritzia which pairs well with my Something Navy white boots (my favorite purchase of 2018!) and my mother's turtleneck.
While the skirt does wrinkle easily and it's tough to prevent when I'm sitting at my desk for 50% of my day, I don't have time to care. Is there any other way to prevent this other than just having a constant steamer going at my desk throughout the day?