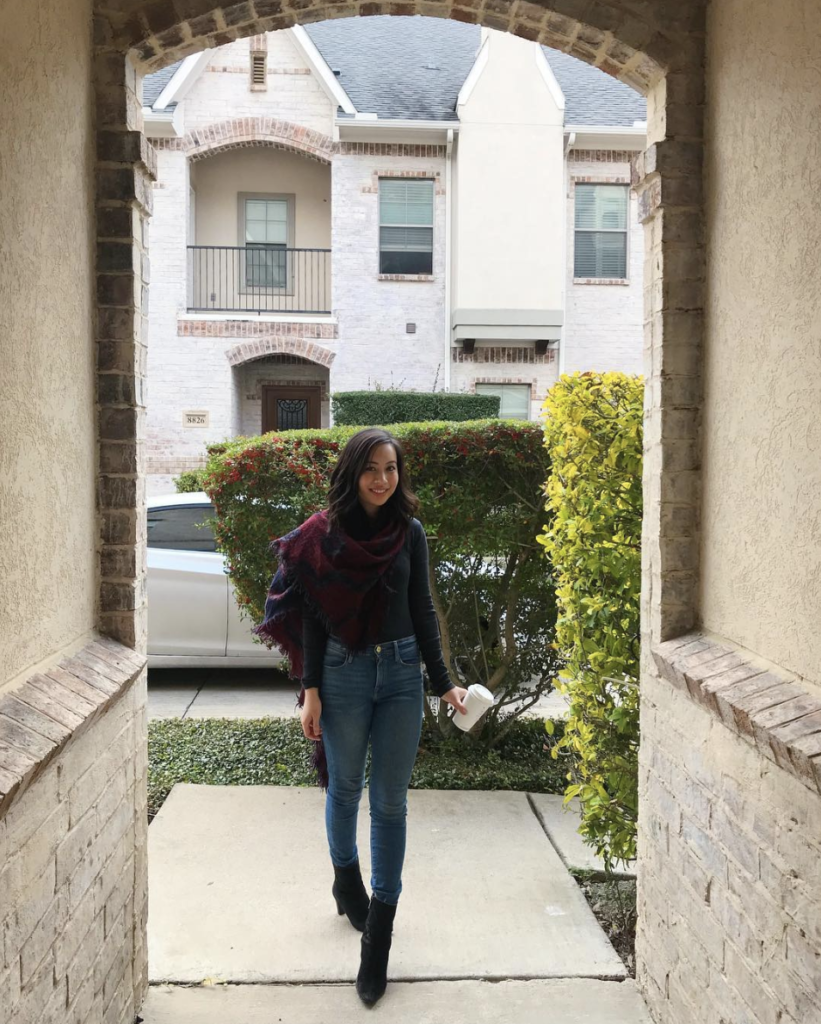 Top – Everlane / Denim – Frame / Scarf – Aritzia
Can we just marvel for one second at how long my legs look in this photo? I saw this and thought 'am I the tallest Asian in the world?' Have to hand it to my photographer and co-worker for capturing this shot when we were in Dallas at the start of the year for a work trip. Without saying too much, I currently work for a company involved with real estate and had the opportunity to check out some homes in the Dallas area. Growing up, I never had a huge fascination with home buying, but naturally, it's a milestone I'd like to hit in my adult years. We viewed two homes while we were here and upon leaving I started to wonder what I was still doing in San Francisco. We have looked in other places too, such as Castle Rock which is in Colorado, it was stunning to see the houses there and the great community feel, I have a lot to think about.
We didn't have nearly enough time in Dallas as we would have hoped, but something tells me that we'll be back. If not for a house, definitely for the food!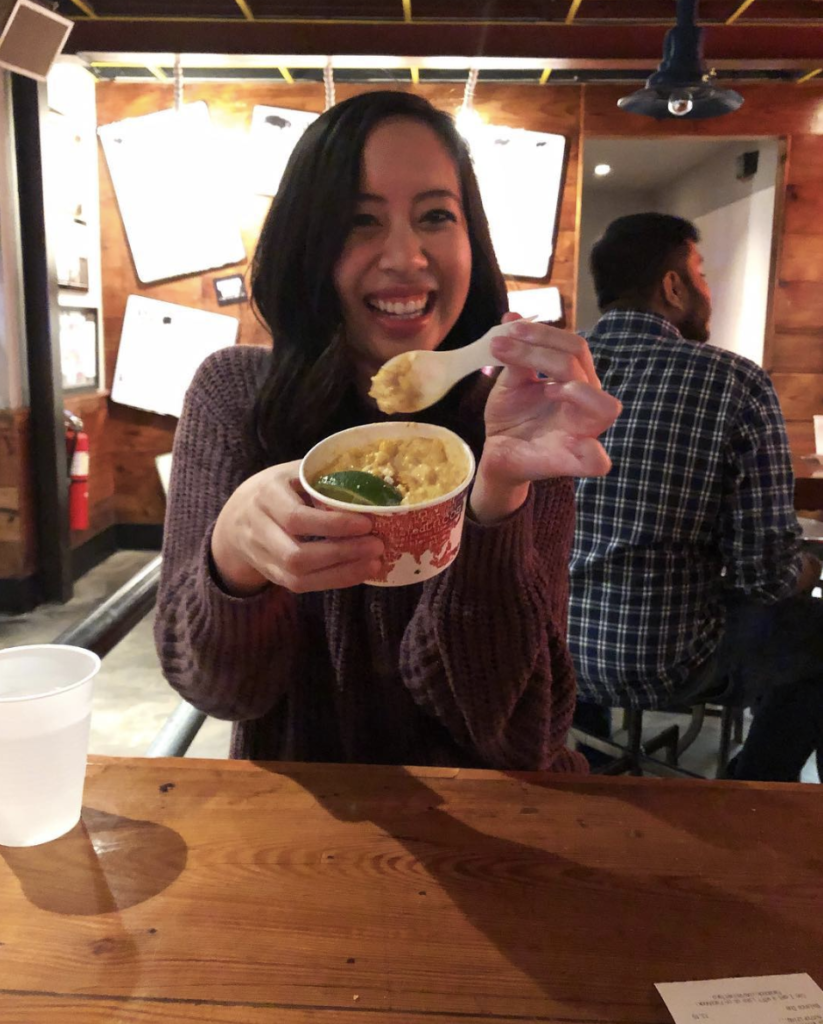 Hopped off the plane and headed straight for a cup of elote.