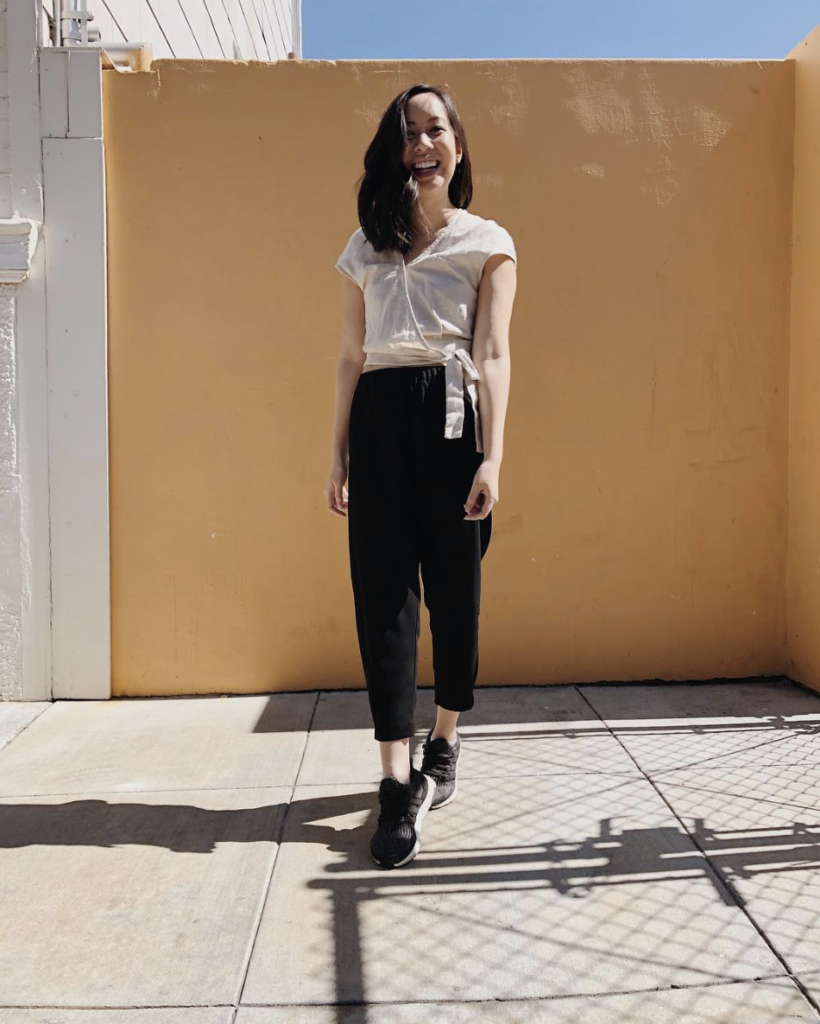 Top and Pants – Aritzia / Sneakers – adidas
The fun part about fashion is "buying" into the trends for every season and then of course, making them last and last beyond that. When I learned that crop tops were back in for the summer, I immediately had my reservations. "Aren't I too old to be wearing these?" The answer is yes. On top of that, I want to get the most wear out of my wardrobe so everything I buy has to be appropriate for work as well. It gets tricky sometimes and crop tops, even at the mention of it, seemed out of the question.
I purchased this short-sleeved crop a mere couple of years ago because of an outfit I saw a girl wearing on Instagram. In fact, I had to create that exact outfit and even bought my most expensive Citizens of Humanity denim jeans to make the look work. I've worn that complete outfit a total of two times. That's a story for another day though! This look is an interesting one though because it's still unclear to me if everything works. We've got your casual top paired with some fancy pants and then sneakers. For the purpose of the photograph, I see it. My internal comfort level wearing it? Not so much, but fake it till you make it? I'll leave this up for all of you to decide!