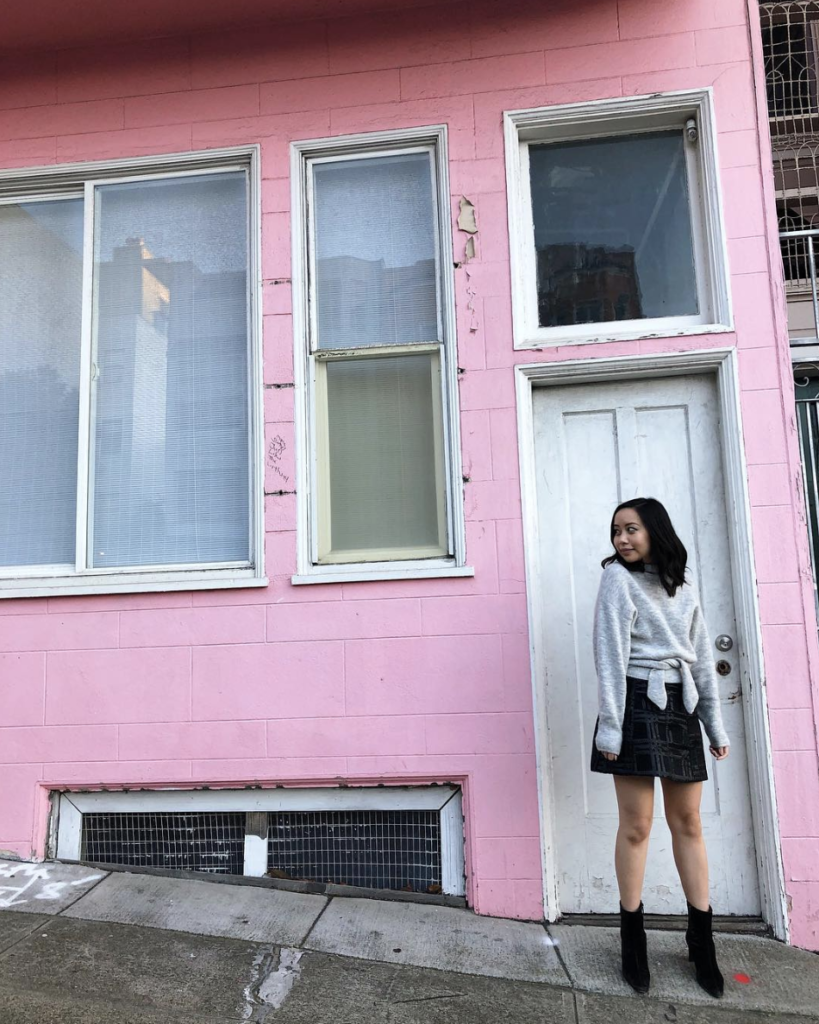 Sweater – Aritzia / Skirt – H&M
We don't get to spend a ton of time in North Beach, but it's one of my favorite neighborhoods because it has so much character. There's never a shortage of anything to see here from its endless Italian food, row of strip clubs, or being out and about amongst the community. You will never go hungry here. On this particular evening, Angel and I headed over here for an early dinner at The House. It wasn't hard to find a colorful backdrop so we opted for two houses right next to each other.
This Aritzia pullover is easily the warmest sweater I own. While it's a relatively new piece from the last year, it brings about new life to this skirt that I've owned since college! The combination of the two textures together are refreshing.