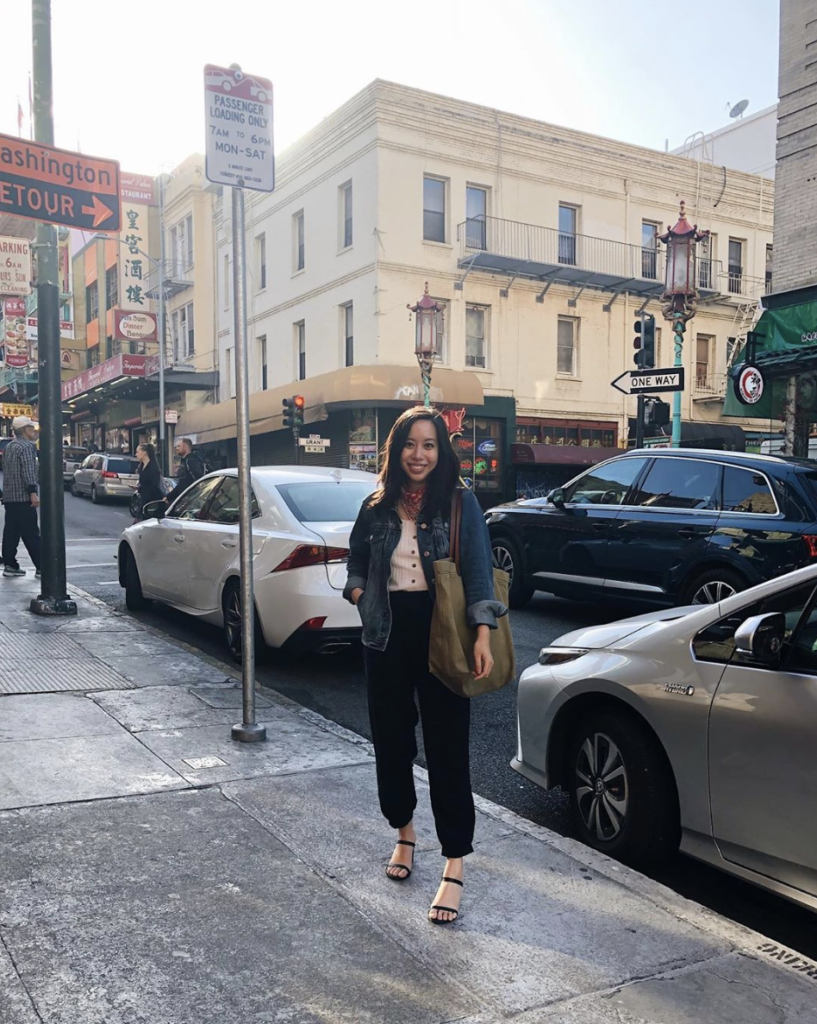 Top – shop in Taipei / Denim Jacket – Gap / Pants – Alternative Apparel / Scarf + Bag – Madewell / Heels – Oak + Fort
If there's something that I could work on with regards to getting ready in the morning, it would be accessorizing. This look was caught on a good day, but in general, I'm usually without any additional accessories or jewelry. The combination of red, white, and blue is a classic look, but my concern is that it sometimes gets branded 4th of July too quickly. Maybe this felt more subtle because there are a few other colors mixed in. Perhaps it's because this was an outfit I wore to work and not to a summer BBQ.
Lately, I've noticed that I tread the line between comfy cozy and professional a bit closely. I received some anonymous feedback that sometimes the addition of heels to my outfits doesn't work because the overall look is too casual. *shrugs* You can elevate nearly any look with heels. Also your own discomfort with the look doesn't necessarily mean that I'm doing it incorrectly.