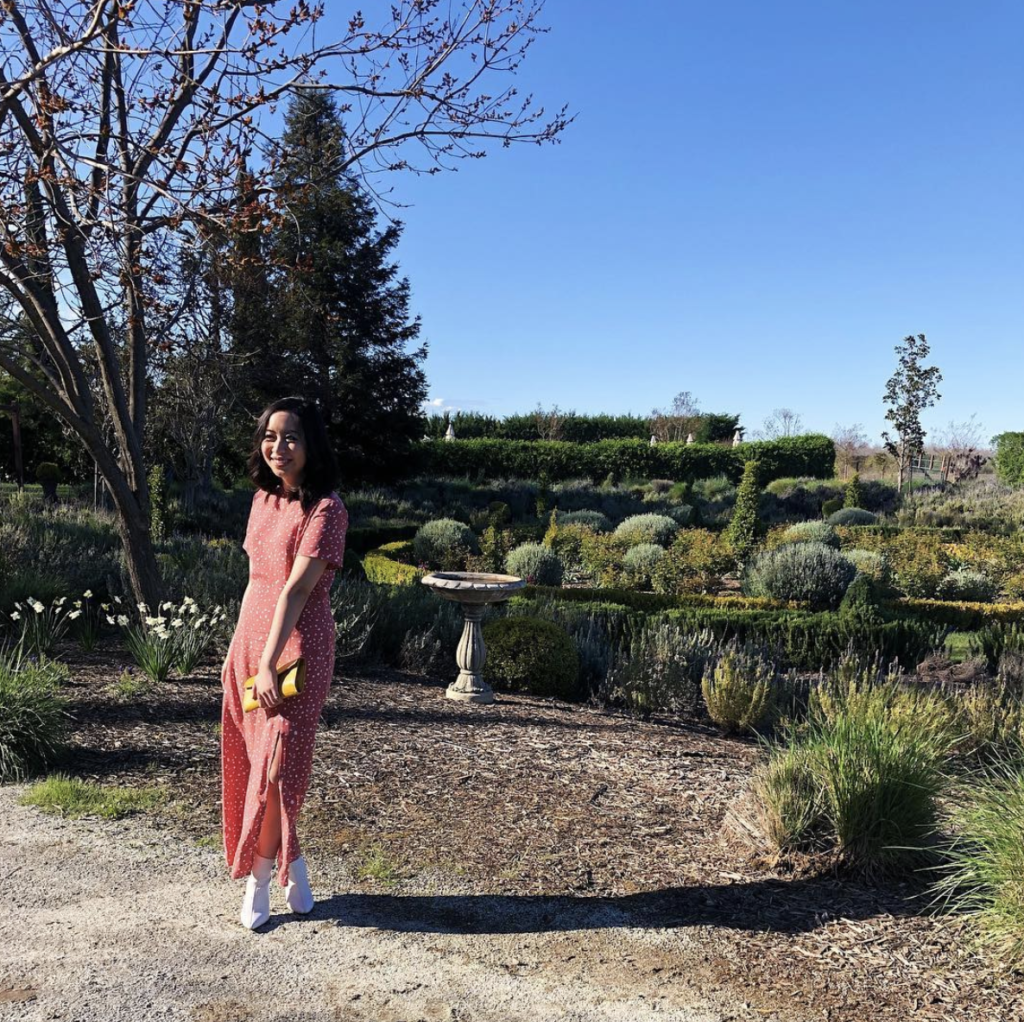 Dress – Nordstrom / Clutch – Urban Outfitters / Boots – Something Navy
We've spent some time talking about Sherwin's wedding earlier this year, but this is the first time I'm revealing what I wore! When considering a wedding guest dress, I always try to have the couple in mind. It's fun to get to choose elements of what I think they're style is and try to re-create that in an outfit. In all honesty though, this dress isn't quite Anji or Sherwin's aesthetic at all. Their engagement photos were taken in Everlane and was totally minimalistic.
Some trends that I wanted to incorporate into a wedding outfit this year did include polka dots or pink. This dress just happened to have both. I always wear very standard heels to weddings, but I wanted to try and push it by trying to wear the white boots that I love. I'm not sure if I pulled it off, but I seemed to think that they were working the day of. Since the wedding was early spring, the sleeves were appropriate. In general, it's a bit of a conservative dress, but the slit adds a little something.
The wedding took place at Park Winters, which has been one of my favorite venues to date. It was perfectly separated into distinct areas for the event: ceremony, cocktail hour, dinner, and dance party. Everything flowed so easily and it was such a beautiful evening and celebration.