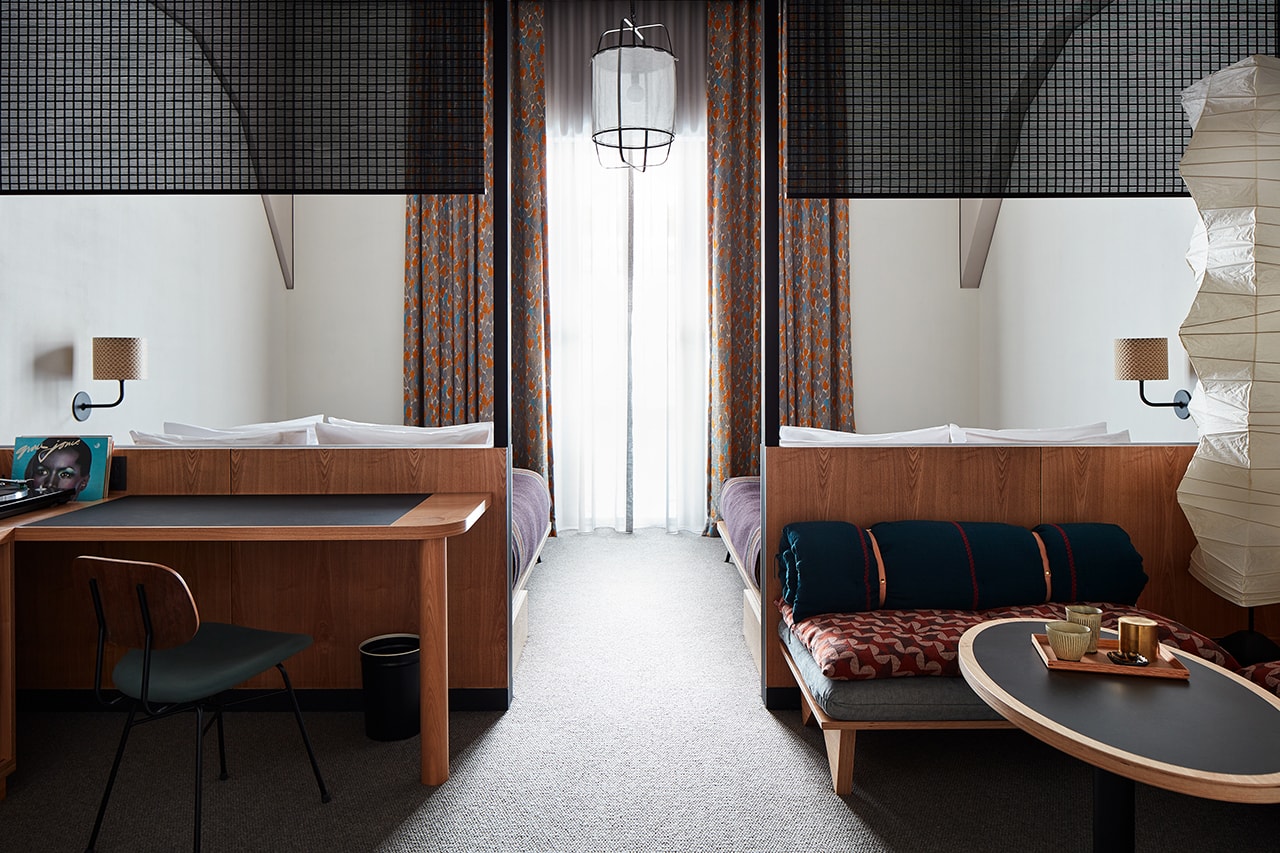 I've never stayed at an Ace Hotel location, but I've also never heard a bad thing about them. Even though their newest location won't open up until April 16th, 2020 officially, they are now starting to accept reservations. Architect, Kenga Kuma, known for also being the principal architect of this year's 2020 Olympic Stadium, was a partner to the brand in this latest design. All of this, of course, ties together because the hotel will open just in time for the big event!
"I intended to design a cultural catalyst for various people to visit and create a seamless relationship with Kyoto's community," explains Kuma. In a previous life, the historic section of the building used to be the headquarters of Kyoto Central Telephone Company, originally designed by architect Tetsuro Yoshida.
In addition to accommodations, services onsite include gardens, a gallery, event spaces, and a cafe and three additional restaurants. Each of the 213 hotel rooms will host classic Japanese soaking bathtubs and original art by Saniro Yunoki. As you can imagine, the hotel will be stunning, but will come at a price. Reservations are [open] and during high season will start at $400 USD a night.
[Source]