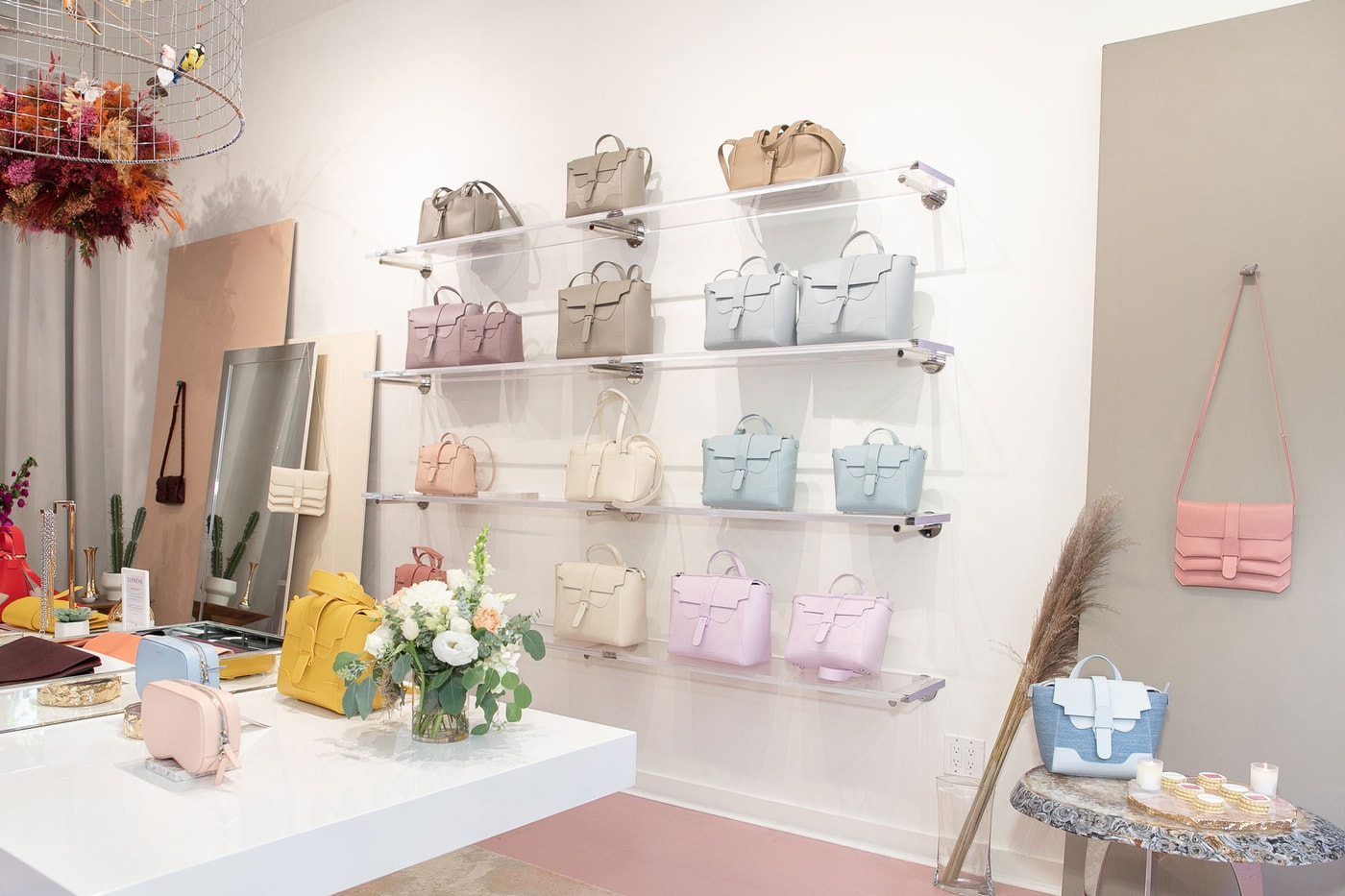 There's a little treasure of a place in San Francisco that I like to call Jackson Square! It wasn't actually until Kevin moved to SF that I learned about it because his office was located here. Spanning a few blocks, it reminded me of Seattle's Pioneer Square. There are restaurants, bars, high end shops and brick laden storefronts that give it its charm.
Several months ago, Leslie invited to the opening of [Senreve]'s flagship where I had learned they were also calling Jackson Square home. It was a space full of the most beautiful bags in all pastel shades. The event itself was exquisite with a dress code of only wearing all-white and catered by Boba Guys. It was my first time actually learning about the bag even though my former coworker had been using it for as long as I've known her. It's known for being a bag that you can carry on your arm or as a box-y backpack. It's very obviously cute and functional, but luxury nonetheless.
Since I recently purchased my Oak + Fort bag that doubles as a work bag, I'm not in the market for a Senreve myself. I do, however, love the look of their smaller ones!
[Source]