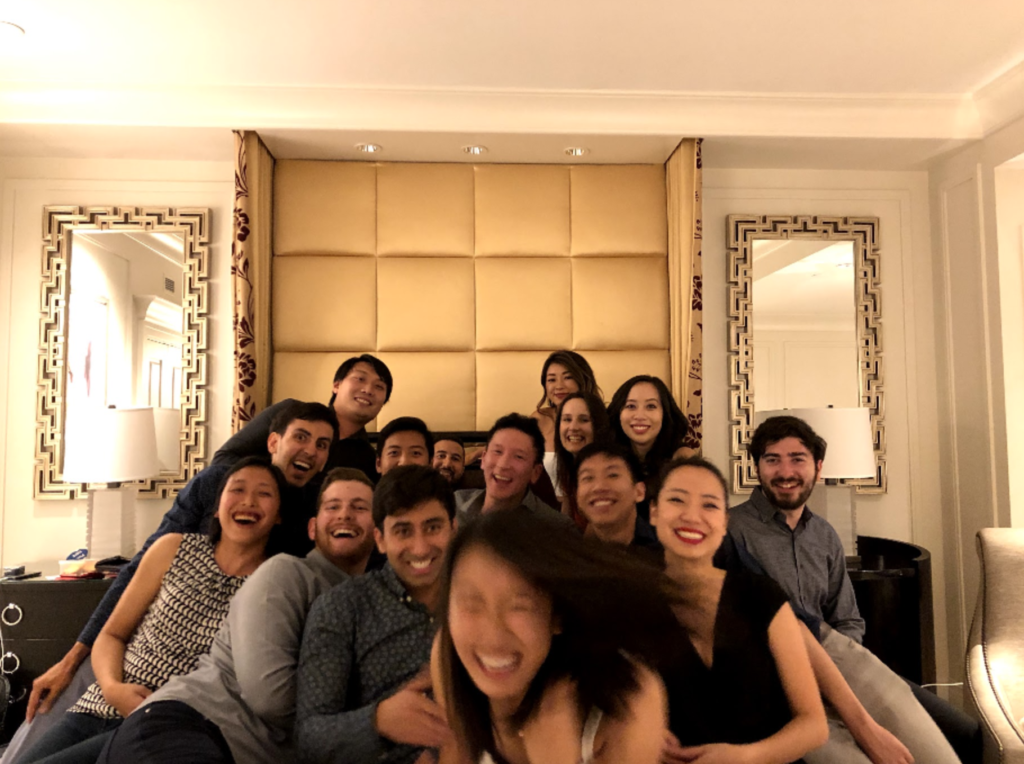 The second part of my summer vacation this year included a very last minute decision to go to Vegas! I had my doubts at first, but ultimately knew I would be in good hands with 30 of my current and former coworkers. We don't have too many photographs to share – because well, my parents still read my blog, but if there's a handbook for how to "Do Vegas," that was the experience I had. Even though I was there for nearly 48 hours, the weekend felt like it was one long continuous day.
From the minute we stepped off the plane, we dropped off our bags, headed to dinner and started our pre-game. If you remember, last year I went to Vegas for the first time as an adult with Leslie and Tommy. We had nearly the same experience, but different as well. Turns out when you have more people in your group, things can get out of hand pretty quickly (in a good way!) and you can spend more money on fun things – like bottle service! I'm convinced that once you've had it, you can never go back.
If I could pick my favorite spontaneous moment of 2019, this would be it. Never could I ever imagine that I'd be on a weekend trip to Vegas with my coworkers and what this weekend would ensue. It was worth the week-long hangover.
A quick summary of everywhere we went:
[Venetian / Palazzo] (accommodations)
Zedd at Omnia
Kygo at Encore Beach Club
Alesso at XS
Water Grill – at Caesars
I promise I had more meals than this, but for some reason…I can't recall.