I can't remember a time where I had an opportunity to attend a conference that was purely just for me and my interests and not for work. Luckily, one of my company's benefits includes using $1,500 towards your own growth and development. Peers of mine have used it for classes or conferences and while [Create & Cultivate] seemed like a bit of a stretch, I was able to make it work. The LA-based org is a community for women and hosts conferences in different cities to bring women together. Branding from their Instagram caught my eye in the summer and planted the seed.
I was reminded of Create & Cultivate over and over again. Details from the event were constant – the date, the fact that it would be in San Francisco, and their celebrity speakers – one of them including Kourtney Kardashian! As much as I love my career, I know that I have a long life ahead of me. It's not uncommon that many people in their lives will have more than one career. In fact, because Yow Yow! came first, in a way, recruiting was my second career or some of you may say – my third.
The Day of:
From an event planning statement, the organizers did such a phenomenal job! Prior to the event, every attendee received a small special package that included an enamel pin (not cheap!) along with details for the day and the badge you would wear to the event. From the time that I arrived, I knew exactly where I needed to go and how to navigate. The flow of everything throughout the day was seamless. For a former event planner, it was quite impressive, but honestly, I had no doubts. The day was packed with various sessions and panels, but there was plenty of time to roam around. Yuqing and I actually skipped out on a panel halfway to take advantage of visiting all the vendors inside while there was down time.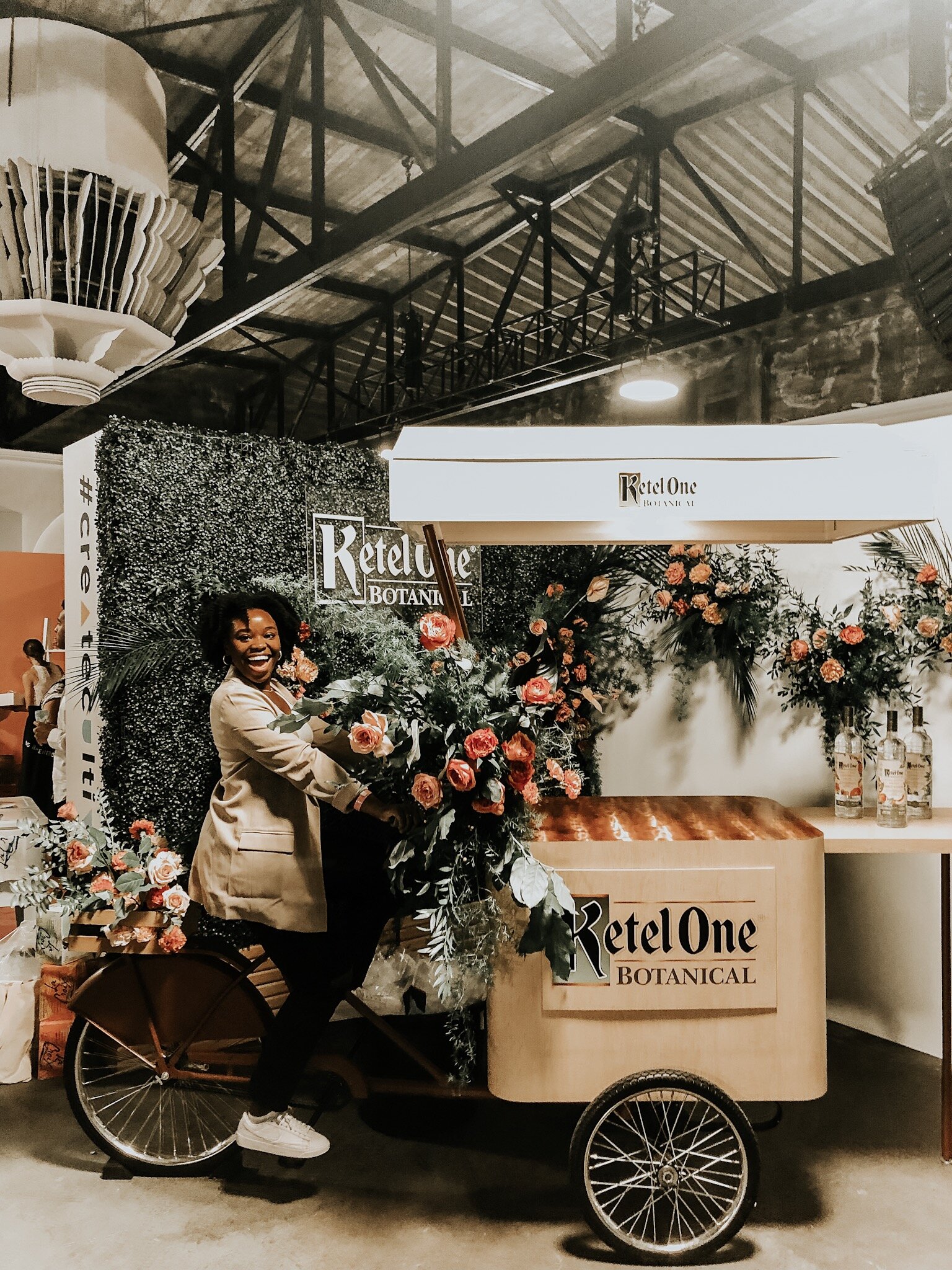 Try to tell me that there is something better than all the free swag at any conference, I dare you. While it's nice to take home freebies, it was also a great opportunity to learn about new brands that I hadn't heard of. Since the conference was made for other ladies who are hoping to become their own entrepreneur or influencers, every booth was perfection. Everything needed to be worthy of being an Instagram backdrop; and it was.
Being an attendee
It's hard not to feel overwhelmed at events like these! A part of me is still trying to figure out months later where the anxiety even comes from. As I sat in different sessions and panels I noticed my energy level decline. I went from being enthusiastic about the day to a feeling of dread and I couldn't understand why. The purpose of this event was supposed to be uplifting and motivating, but somehow my mental shift led me to imposter syndrome. In a room full of inspiring, powerful, driven women I couldn't help to ask myself these questions:
Am I doing enough?
Have I been wasting time?
Why am I not where these ladies are in my life?
Am I in the right career?
What is the right career path for me?
Turns out, we still don't have the answers to these questions. And these questions don't go away. I mentioned in a previous post that a new years resolution of mine is to be kinder to myself. Too often we're hard on ourselves and forget just how far we've actually come. It's likely that the women on these panels who are thriving have also been in our position. They asked these questions just like us and in their own time when it was right for them, it all worked out. Reminder to all of you that these things can't all be done in a day, but even just the act of surrounding yourself with people who can make you better helps get you farther.
I know it sounds like I described a stressful situation being at this conference, but ultimately I walked away with a lot from it and felt more inspired than I had in a long time.