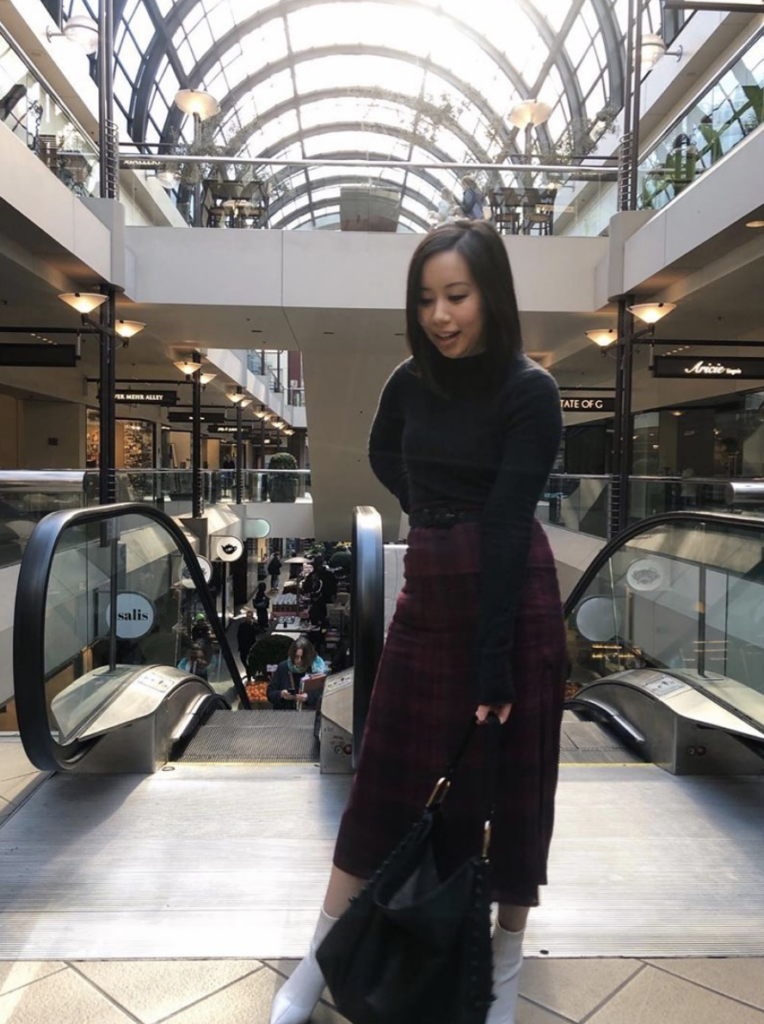 Turtleneck – Aritzia / Belt – Mom's / Skirt – Rag & Bone / Heels – Something Navy x Nordstrom
One of my favorite parts about writing these posts is that I can always go back and remember the story of the piece. There's an adorable shopping area near me in Lower Pacific Heights – home to Reformation, Rag & Bone, Alice and Olivia, Frame – many stores that I would consider to be a bit high end and out of my price range. Though I can't explain it, I recently discovered through looking into my own finances that I tend to be someone that feels joy through purchases. I wouldn't consider this to be the most responsible habit, but the first step is admitting it.
On a recent trip, I stepped into Rag & Bone to peruse, but found myself going back to this red plaid skirt. Would I wear this beyond winter time? Will plaid still be in next season or even next year? I couldn't get over the slit. The fabric was so soft and even though plaid isn't something I own a lot of, I figured I could make this work. There was a part of me that day that wanted to tap into an edgier side; one might say my more scene-y teenage years.
For this experiment, I paired it with my favorite snug black turtleneck from Aritzia, my mother's old belt and the white heels. If I were to re-do this outfit again (which I will after quarantine) I might want to swap out the heels for something else. Ultimately, we're extremely happy we went with the skirt. It ended up being on a sale rack and discounted even further when we went to make the purchase. I call that "meant to be."