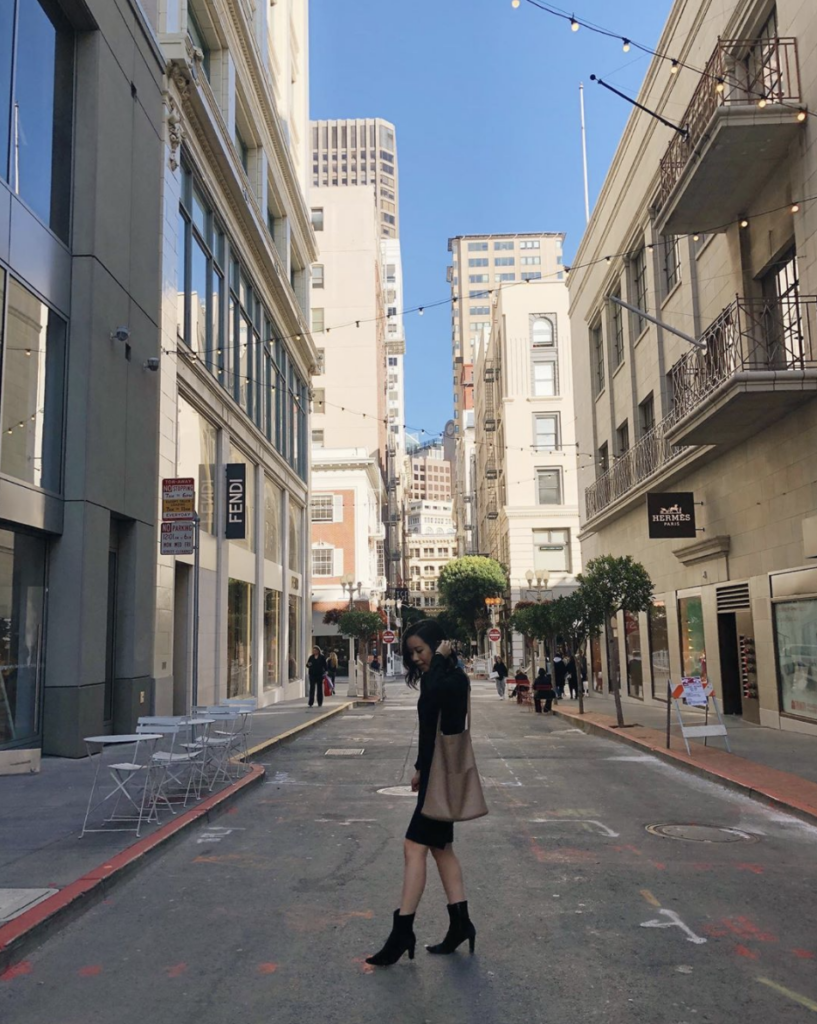 Dress – Lou & Grey / Bag – Oak + Fort / Boots – Aquatalia
It's hard to find good lighting between two buildings isn't it? I often times have a vision for a shot, but it doesn't always land the way I think it will. Near my office, I'm tempted by endless stores and a shopping mall. It makes even taking a quick break for fresh air sometimes difficult. Not too long ago, a new shop opened up called [Re: store.] The concept was that it would house many brands so that you could shop from all of these products at once. My guess is that some of these brands aren't quite large enough to open up their own stores yet. If that's the case, why not find a space that has three floors and serves as a pop-up.
During my stop in, I was greeted with brands I was familiar with and even some newer ones I hadn't heard of. There isn't a chance that you won't find one thing you'd like from being there. While I may have walked out this time with nothing in hand, I'm sure I'll visit again in the future.