Doesn't it seem like the weekends are just flying by once again? I guess in a way this means that we've adapted. I remember how early on in shelter-in-place where the days felt like they were stretching beyond just 24 hours. Now when someone asks me about my weekend, I can look back on it and actually feel productive. In California, companies are trying to figure out when it will be appropriate to return back to our offices. For now, it looks like I can expect a potential September return. If that's the case, we'll likely take a look at our current routine and modify it so that it's sustainable for the next few months.
Here's a little bit of what we're up to this weekend!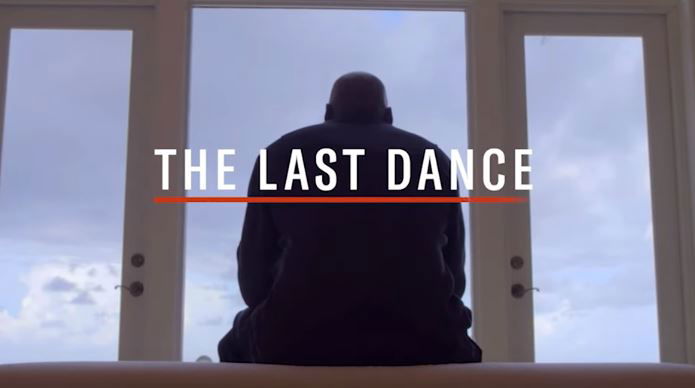 What We're Watching: The Last Dance (ESPN)
We've been watching this since the first night it premiered and I'm sad to finish the last two episodes tonight. It really has been an extraordinary documentary, if not, my favorite one of the year. I grew up knowing about how talented the Chicago Bulls were, but was obviously to young to comprehend the drama. For those of you who aren't able to watch it on ESPN, the series will be on Netflix sometime next month for you to enjoy!
What We're Listening To: Local Natives – Hummingbird (Deluxe Version)
Weekends are always reserved for some of my favorite albums. Whether I'm spending the day cleaning or writing content, I want to be able to have the soundtrack be something I'm familiar and comfortable with. I don't think we'll ever get sick of listening to Local Natives and even though this album is from 2013, it's timeless in my eyes.
What We're Wearing: Heels!
This isn't the exact pair of Oak + Fort heels that I do own, but if you like these, you can save this [link] for when they are back in stock. Since we've been in quarantine, I haven't worn any other pair of shoes except for sneakers. After all, we didn't have a reason too! However, for a special outing yesterday, I wanted to feel a little bit more like my normal self. Contrary to what some may believe, it isn't that difficult to put them back on again.
What We're Eating: In N' Out
It was my first burger of quarantine and boy, were we craving it! Since it had been so long, I wasn't going to miss a chance to get my usual order – a cheeseburger animal style with well-done fries and a strawberry milkshake. To top it all off, we stopped next door at the Krispy Kreme to get a dozen donuts only to receive an extra free dozen on top of that! It was our lucky day!