By the time 2020 is over, I'm never going to want to hear the words "social distancing" again. Despite how frequently it comes up, it by no means diminishes how important it is. As countries start to recover and begin their re-opening process, I'm curious to see how they approach it. Last month we shared how [Singapore] was tackling this and in my opinion, they set the bar high. Above, the Izu Shabonten Zoo in Shizuoka, Japan has filled their restaurant with the cutest and most cuddly stuffed critters. Honestly, this seems like something I'd be okay with even without the pandemic. Wouldn't you agree that this beats filling seats with blow up dolls? The plushies aren't just there for a cute visual though. They're being used to mark appropriate safe distances for diners within the restaurant.
[Source]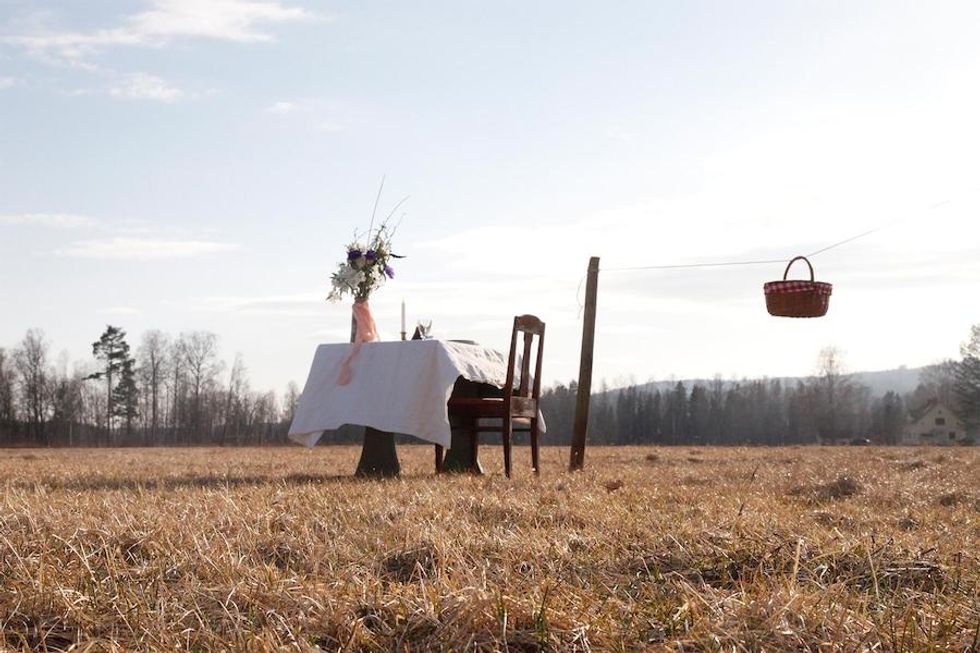 In another part of the world, a restaurant in Sweden offers a very different, but more isolated experience. Earlier this month, a chef-husband and wife duo opened up a new concept that allowed diners to be in a bucolic field and receive their meal via basket and clothes line. Completely contactless!
[Source]
And back home, a little bit more locally San Francisco parks are adopting the 6ft apart circles inspired by Brooklyn's parks. Pictured above is Dolores Park in the Mission, but these circles created this past Thursday just in time for the long weekend are living at three other parks within the city. Don't let your guard down just yet; these circles are meant for groups that are still within the same household of each other.
[Source]