What We're Watching: Umbrella Academy Season 2
I never thought that I would enjoy superhero type shows, but in the last year I've been gravitating towards them. It has been a year and a half since we were first introduced to Umbrella Academy on Netflix, but now they are back for season 2. The cast includes who I consider a veteran, Ellen Page, as a lead, and a few newcomers to watch. We'll be holed up all weekend finishing this!
What We're Listening To: Eric Nam – The Other Side
It's a weird time to be releasing new albums and such isn't it? Eric Nam is someone I recently have been getting into, but I can't even really remember how I first heard of him. He was raised in the states, but left it to become a singer in South Korea where he's thriving. Eric has songs both in English and Korean and we've got a mix of both on our playlists. He just released his latest album this week and this song is a bop.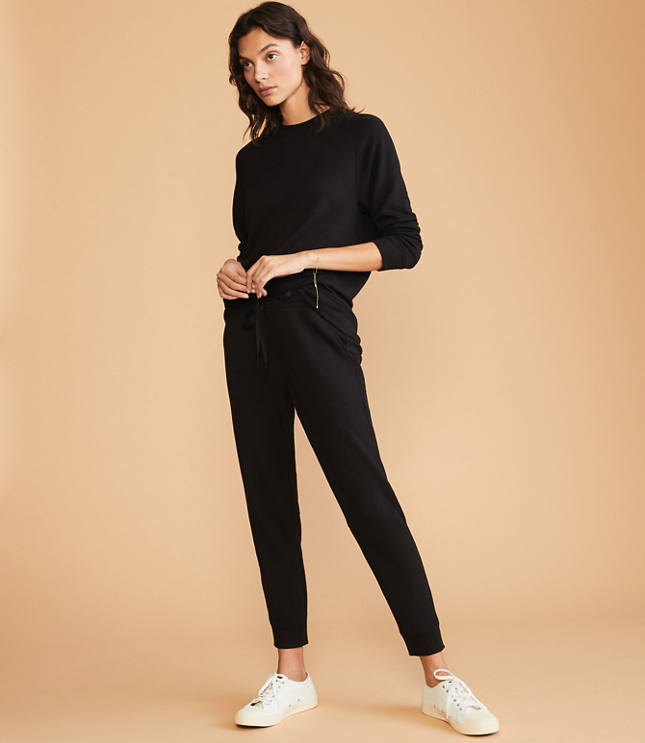 I'm not the type of person to own many pairs of sweatpants, but these have converted me into a fan. I own a long sleeved dress by Lou & Grey made in the same Signaturesoft Plush so having this in pants form is a dream. The good thing about quarantine is that no one can see me wear these many days in a row.
https://www.louandgrey.com/signaturesoft-plush-upstate-sweatpants/483049?skuId=25978551&defaultColor=2222&catid=cat4260019&selectedColor=2222
What We're Eating: Ju-Ni's Red Crab, Ikura, Salmon, and Hokkaido Uni Bowl
Ju-Ni has been getting me through this quarantine with all of their delicious bowls. Every time they create a new one, I can't help myself from trying it. This bowl was delicious if you're a fan of all of the above, however, fair warning that it is quite filling. The uni is creamy and the crab is heavier than it looks so if you're going to order this, just make sure you come hungry.