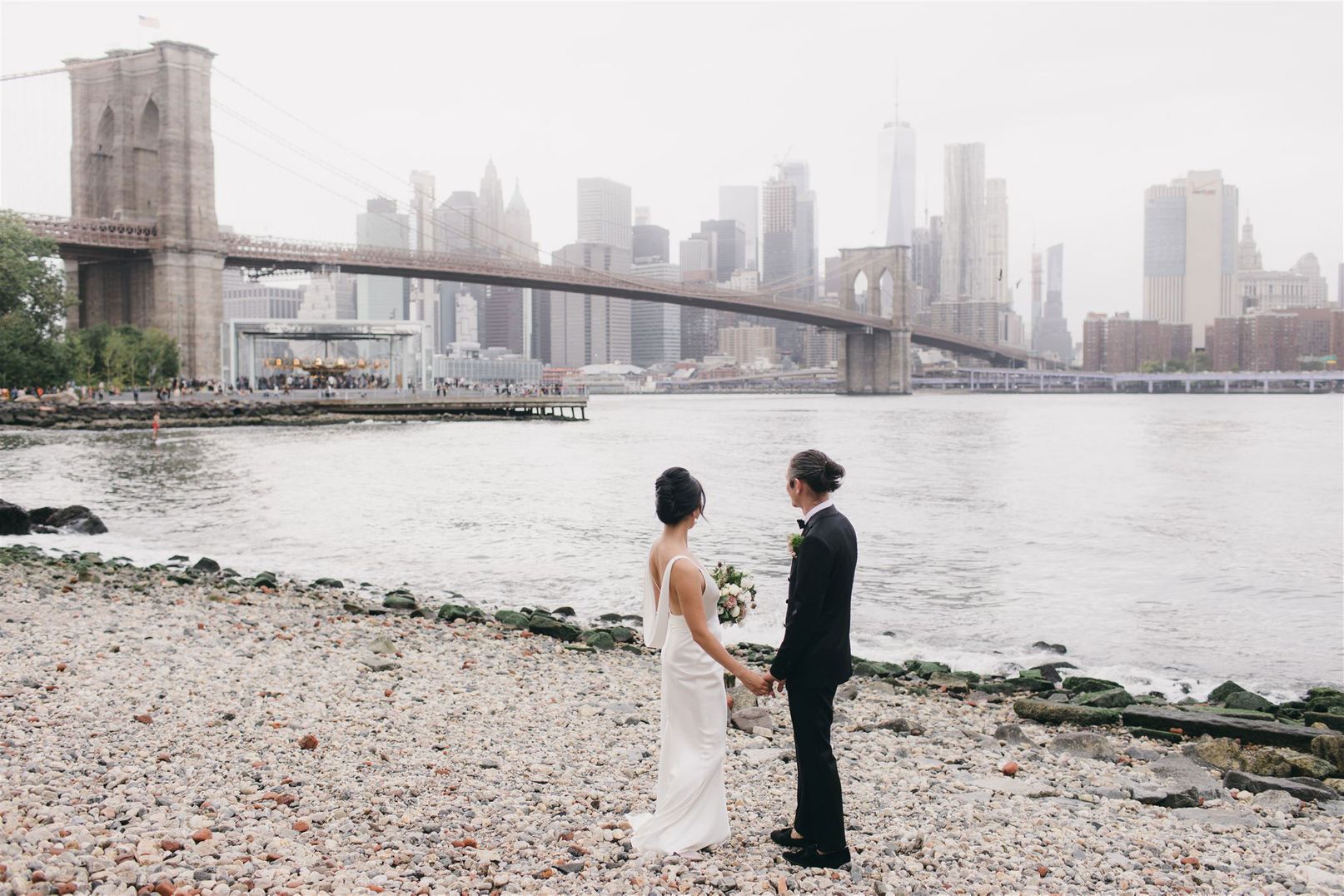 When we first started doing Wedding Mondays, the idea was always to feature a video. It's funny to look back thinking that the video was the make or break for these posts. Lately, I've found myself gravitating towards these longer-form wedding features particularly by [The Cut]. It's the combination of the photographers capturing just the right images we swoon over and spending more time reading about the couple's stories. Don't get me wrong. I've loved the wedding blogs that I've spent years pining over, but so much of it was about the aesthetic and the vendors. The Cut does a great job of truly highlighting these individuals.
I loved Sarah and Ryan's story. Also, doesn't Sarah just look like the coolest bride ever? From start to finish, I enjoyed reading every part about this wedding day from the ceremony at Brooklyn Bridge Park to the reception at the intimate space at a restaurant for their friends and family.
For the entire feature, you can read all about it [here].