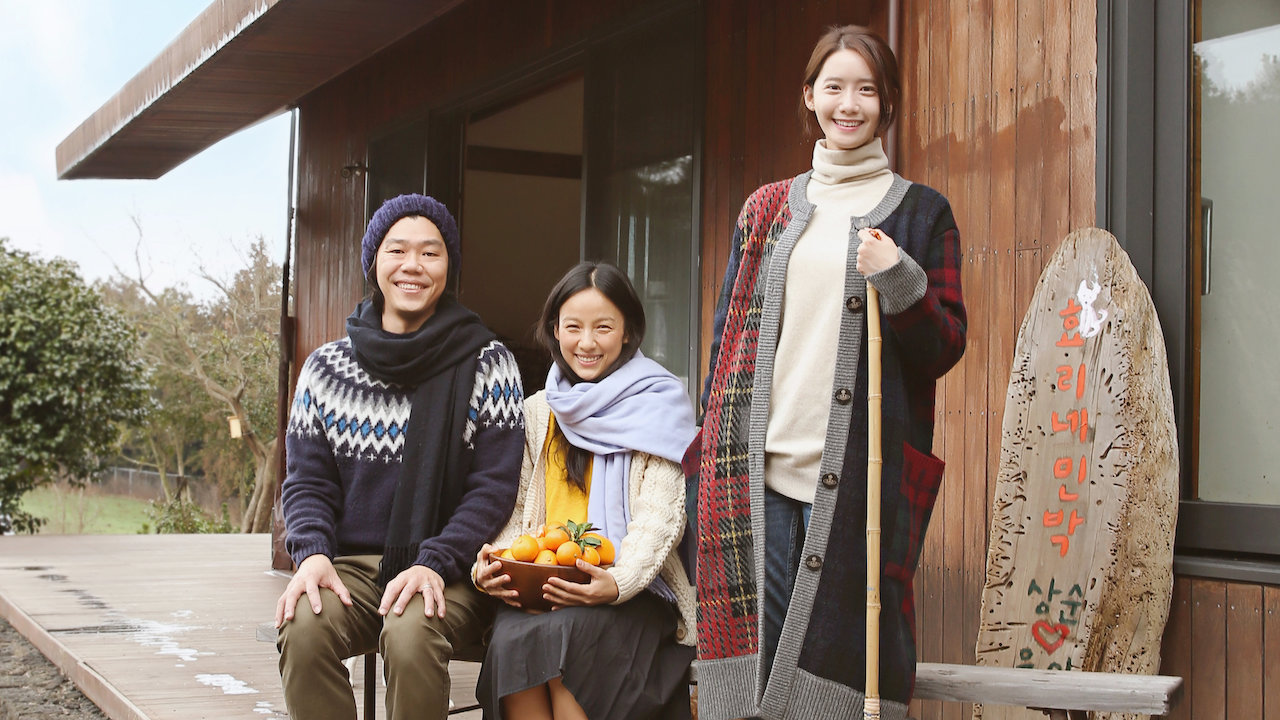 After reading about how Hyori's Bed and Breakfast was the show to watch in quarantine and watching myself, I'm here to say that this series is a hidden gem. Maybe it has always lived on Netflix, but never once did I see it on my recommendations until the day that I was looking for it. I'll admit, the thing that brought me to the series was a several episode guest stint by Park Bo Gum, but that alone made me finish the rest of the season. In a world where Vanderpump Rules and Love is Blind, Hyori's Bed and Breakfast is a breath of fresh air.
For those who don't know, Hyori is one of the most famous K-pop stars. She first debuted in a girl group before going solo and having her own successful career. Somewhere along the way, she got married and bought a home with her husband on Jeju Island. While she is famous, the two live a humble lifestyle. Known for her glam looks and heavy eyeliner, on the show you wouldn't be able to tell that Hyori was a pop star. Often times, she's dressed down in casual lounge wear just like us in quarantine!
For two seasons, guests shuffle in and out for several days often overlapping with other guests. The guests are self sufficient though. They have their own plans, but have meals at the bed and breakfast prepared by Hyori, her husband and the celebrity staff member at the time. Guests help out around the home and not every guest has their own bedroom. Everything is super scrappy and that's what makes this show so likable. In America, we consume television shows where wealth is the main subject. Even though the show could have gone there, they don't at all. Don't come here looking for drama because all you will get is innocent humor.
The episodes are always a little over an hour, but you don't need to consume it all at once. In fact, it's the perfect show to come back to which I didn't know existed. I watched this every day during my lunch break until I finished! I'm biased, but truly the best part of the series is that when Park Bo Gum arrives, everyone falls in love with him including a married Hyori.