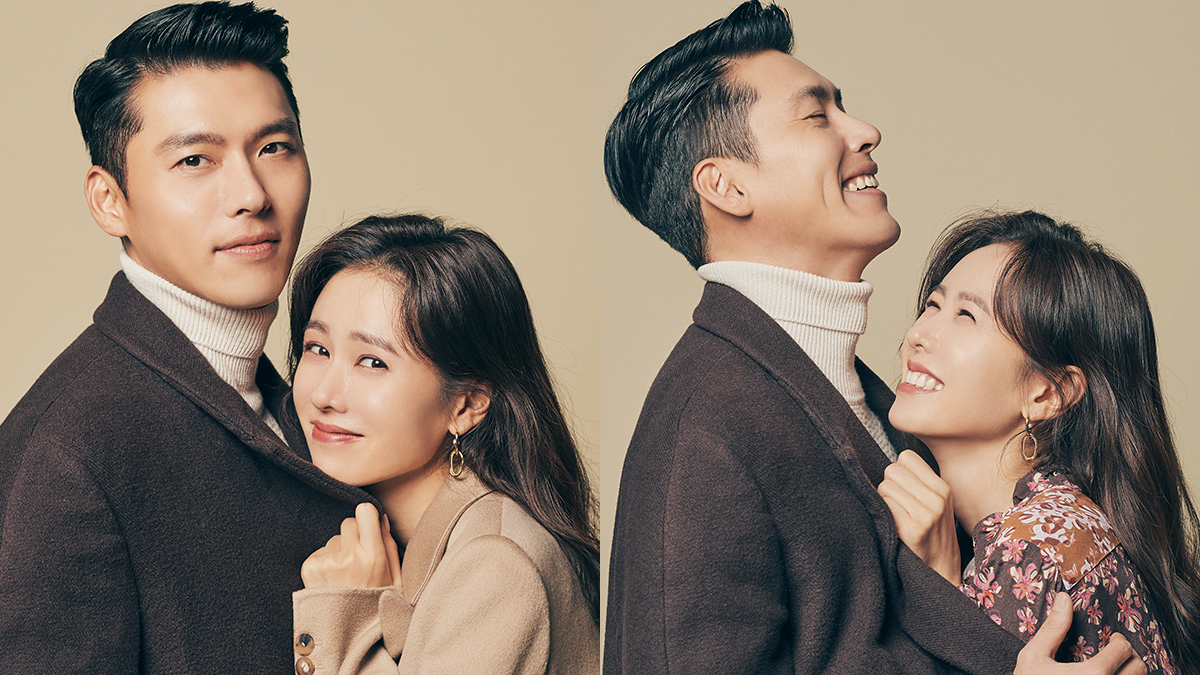 Hyun Bin and Son Ye Jin
Since quarantine started, we have been deep into Korean pop culture. My friends aren't shocked by how quickly I went down this rabbit hole considering I do a bit of the same with pop culture in America. To date, we have finished 9 K-dramas, 2 reality television series and 2 films. Naturally, we've drummed up a list of favorites and I'm confident in saying I'll watch anything these celebrities appear in.
Hyun Bin and Son Ye Jin were the first stars that I was ever introduced to with "Crash Landing on You." Not only was their drama highly anticipated before its release, but the fact that they starred in a film together just before added to the hype. They both have seasoned careers having been in the industry for nearly 20 years. While watching "Crash," it's apparent that Son Ye Jin is the true star here, but both are talented. I was most impressed with Hyun Bin in their film "The Negotiation" where he played a villain that even scared me.
Currently, the real life drama is whether or not these two are actually in a relationship. Though it hasn't been confirmed, I've seen and read enough evidence to believe it is true! That has nothing to do with their talent, but it's still fun regardless. Both of them have been filming endorsement deals through the summer. Hyun Bin is returning soon from filming his new movie "Bargaining" out next year and has signed on for a sequel to a previous film. On the other hand, Son Ye Jin has picked up two films for next year including her first Hollywood breakout.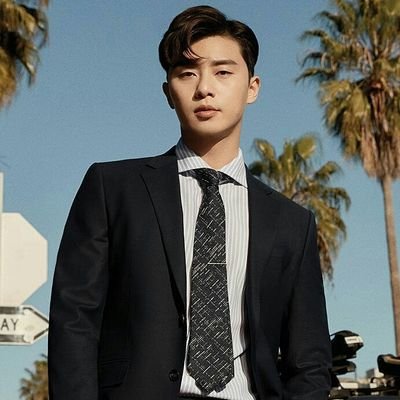 Park Seo Joon
Park Seo Joon really caught my eye when I saw him in "Itaewon Class," but my first brush with him was actually his very small part in "Parasite." While I wouldn't call "Itaewon" one of my favorite dramas, it put him on the map for me. As the lead, he was likable, passionate, and there was no one else that I believed could have played that role better than him. Next to Son Ye Jin, I'm most excited about Park Seo Joon's career and hope he has the next big breakout into Hollywood. While "Itaewon" introduced me to him as an actor to watch, "What's Wrong With Secretary Kim" stole my heart. As the lead alongside Park Min Young, they both made the series so much fun to watch!
Outside of his career, Park Seo Joon is quite active on social media with both his [Instagram] and his [YouTube] channel. We're huge fans of any photo that includes his dog Simba.
Honestly, where should we be focusing here, we don't even know.
Seo Ye Ji and Kim Soo Hyun
When I originally did this post on Instagram, I hadn't included Seo Ye Ji which was a mistake. Having finished their drama "It's Okay to Not Be Okay," I need to include both. The two of them had an extraordinary chemistry during the filming of the show and were outstanding in their roles. There's also a rumor that they previously dated as well which I now take it as rumors like this will circulate with any two leads in a drama. Aside from his brief cameo in "Crash" this was my first introduction to Kim Soo Hyun who I've heard is wildly talented in all of his other projects including "My Love From the Star." I was so impressed with their drama though and I hope they'll take on another project again together.
Park Bo Gum
And if we had to pick a #1 overall, it would be the triple threat, Park Bo Gum, who acts, sings, and dances all very well. We were first introduced to Bo Gum as the shy and endearing Taeki in "Reply 1988," but his stardom skyrocketed after that. He went on to have lead roles in "Love in the Moonlight" and "Encounter." Seeing him in "Encounter" was a contrast to the ensemble cast role he played in "Reply" and it was fun to see him take on a more outgoing personality. Aside from series, he also played host on "Music Bank." Bo Gum enlisted into the Navy a few days ago and will be on hiatus for the next couple years. Luckily, he filmed a few projects that will release while he is out including drama "Record of Youth" out September 7th on Netflix with Park So Dam.
Park So-dam
Was Jessica from "Parasite" not one of our favorite characters of last year? Since I saw the film, I had been waiting to see which project she'd be a part of next. I was thrilled to learn when that next thing would be alongside my favorite, Park Bo Gum in a new series. While her role in "Parasite" was iconic and entertaining, Park So-dam is no rookie to this industry. She has starred in a number of films prior and I'm most excited to go back and watch her drama "Cinderella and the Four Knights" which I have only heard good things about.
Song Joong-ki and Song Hye Kyo
It pains me that these two are no longer together. Having almost finished their drama "Descendants of the Sun," it's so apparent how strong their chemistry is in the series. I wasn't surprised at all that they had gotten together right before the filming and ended up married. In the series, the two of them both play strong characters and are incredibly charming and funny. Before I watched this series, I had just seen Song Hye Kyo in "Encounter" and honestly couldn't figure out what the big deal about her was. It could've been the fact that that was the character that she played or that she had zero chemistry with Park Bo Gum. Whatever the case, I prefer her much more in "Descendants." Since their divorce, the two of them have both been quiet on the career front. A small part of me really hopes someday they'll reconcile though!