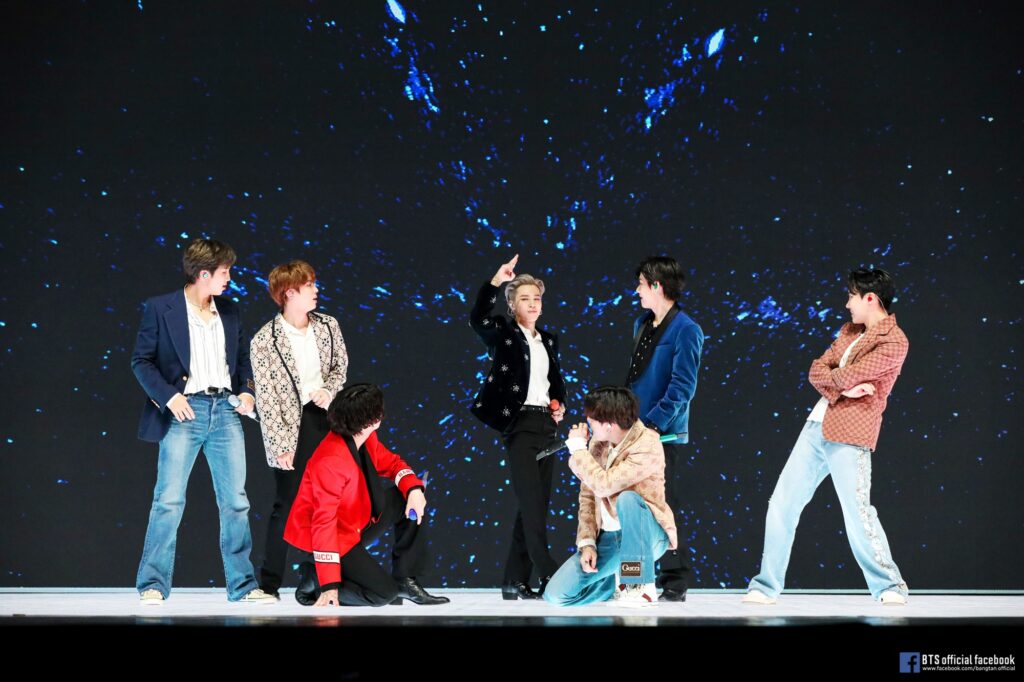 Virtual concerts don't have the same appeal in pandemic times, but BTS came here to raise this bar. I've been into BTS since "Dynamite" was released at the end of the summer, but this wasn't our first intro to them. We've liked singles here and there, mainly "Boy With Luv" and "On," but "Dynamite" sent me into a tailspin of their discography and years worth of content. On a whim, I decided that I actually wanted to pay for a ticket to their virtual concert. It cost $44, required me to download two apps and sign up for three accounts and watch the show that started at midnight, but it was all worth it.
Even for being virtual, the band members didn't skimp on production value, outfits, or the performance itself. Everything I saw in that moment was what would have been their actual Map of the Soul ON:E tour had they had a chance to tour like they intended. I may have considered myself ARMY before this weekend event, but I was even more excited about them after. This surpassed every expectation I had and I now know I'll be shelling a chunk of money for them live someday.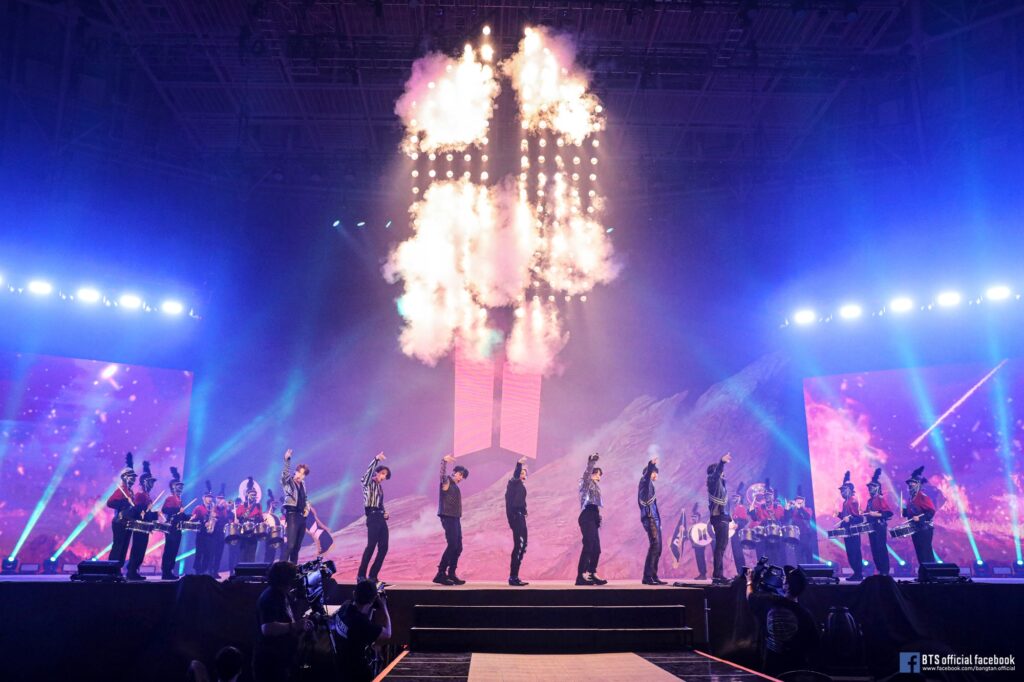 For $44 and 2.5 hours of concert material, it was a great deal. The guys performed some of their recent hits from their latest album and even tossed in some throwback favorites. Dance breaks, songs done by each of them individually and visual breaks in between performances blew my mind. Never have I ever loved visual interludes as much as these ones! The next few days of post-concert depression (as my coworker, a bigger fan, describes it) were spent reliving the experience. I was in a rabbit hole watching videos of the performances and clips on Instagram and Twitter. Here are a few that I've managed to find that haven't been taken down!
And Reality…
While it was a weekend of highs for me as a fan, there is one low point. The guys had every intention to take this tour around the world, to perform this entire thing to fans everywhere. Instead, they only got two days of what should have been many more. Now, with their next album "BE" coming out in November, Map of the Soul seems like a blip and didn't get the full attention it deserved. Regardless of that, we will look forward to their next piece. Everything they've done has just been building up to this!