What We're Watching: Start-Up
Now that we've finished Record of Youth as of this week, we finally have time to start a new drama. There's nothing stopping me from watching several dramas at one time, but I find that it's easier to keep track of all the storylines and characters if I isolate them. In its first week alone, everyone was raving about Start-Up. Both my brother and cousin started this before I could and were talking about it in our group chat to which I felt extreme FOMO. Looks like I've got some catching up to do! Start-Up is airing new episodes weekly on Netflix.
What We're Listening To: Ariana Grande – Positions
I'm a little bit behind on music as well since I've never got this whole album to get through and Jay Park's! "Positions" the single is growing on me, but the reviews thus far seem so-so. As excited as I am to have new music during a pandemic, I know these times aren't easy for anyone so I'm likely to get everyone some sort of a pass. And if I'm being honest, the album I'm most anticipating is BTS's "BE!"
I read something this morning that said the scariest thing you could do this Halloween is NOT wear a mask. If you're going to be celebrating in some way, shape, or form, better mask up because cases are rising everywhere. I bought this pack a couple months into the pandemic when I started getting maskne and was suggested by my aesthetician to try silk. These have been a god send ever since. Naturally, the black is my favorite because it makes every outfit 10x better and edgier. We've got lots to say about these masks so we'll make a dedicated post for it soon!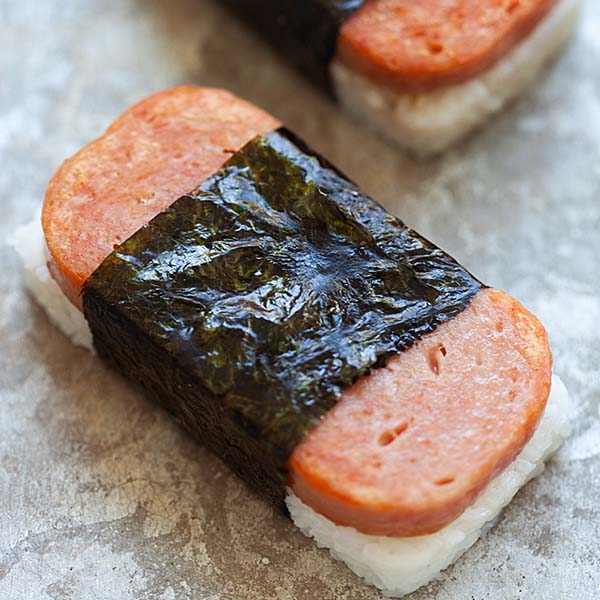 What We're Eating:
One of my favorite traditions before Sunday football games is getting a set of spam musubi and a hot lunch plate from Takahashi Market in San Mateo. Because of the pandemic, they're limiting the number of plate lunches they are serving and only doing musubi on pre-order and first come first serve. Kevin and I are going to try and make a stop tomorrow to see if we can snag some, but we have no idea how big the demand will be. These are my favorite snacks, but also double as a meal when I'm feeling lazy.