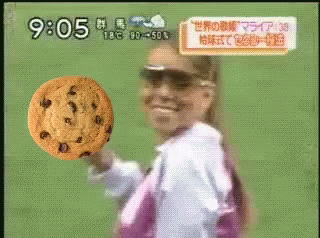 I'll never forget that my favorite part of 2020 will be all the side hustles people thought were a good idea. As if Mariah Carey didn't already kind of own the month of December with her holiday hit, she now is launching "Mariah's Cookie's." It doesn't really have a nice ring to it, does it? Starting December 4th, Mariah's Cookies will be available to order in 30 different US cities.
Flavors you can order include:
Chocolate Chunk
Triple Chocolate Chunk
Heath Bar
Lemon Cooler
Spiced Oatmeal Raisin
White Chocolate Cranberry
Pumpkin
Gingerbread
And instead of doing it the old school shipping way, you can actually order them through your app. Ordering will be available through delivery apps like Grubhub, DoorDash, Postmates, UberEats, and Seamless for your convenience.
Wow, okay – are we doing this?
[Source]