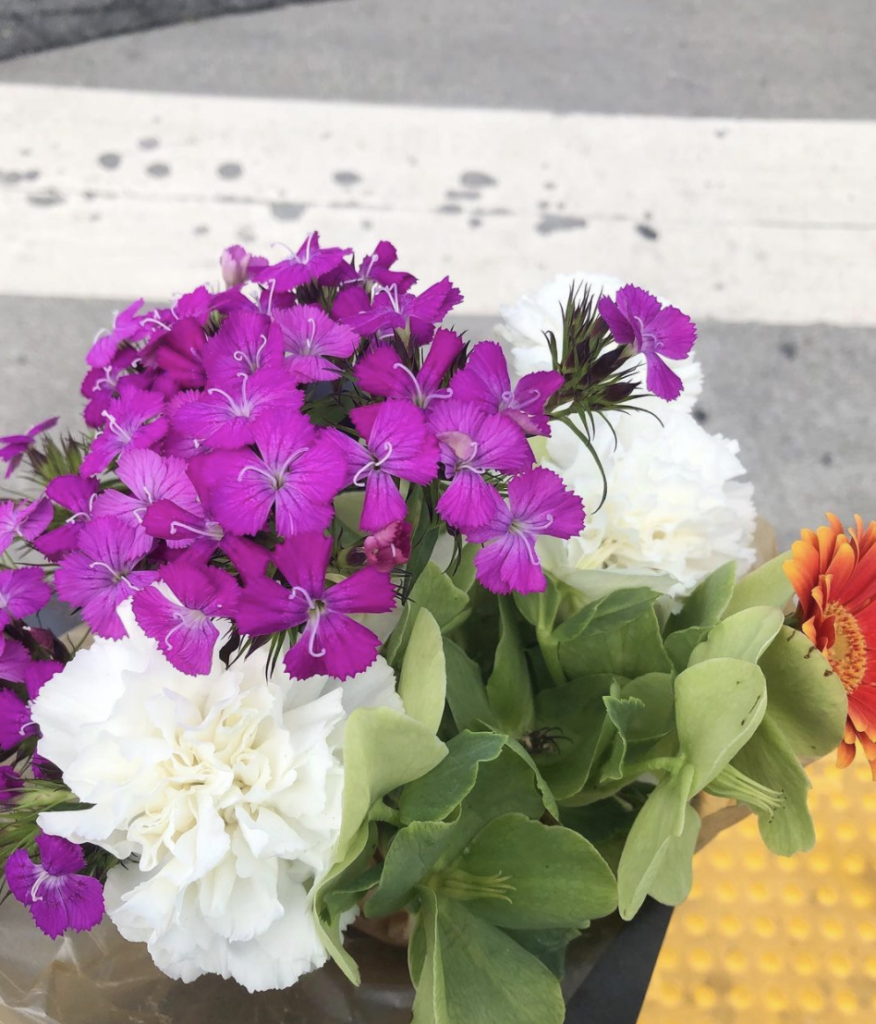 Around the Neighborhood
As San Francisco braces for our second shelter-in-place designed to be similar to what we experienced mid-March, I thought now might be a good time to revisit what that time looked like in photos. After landing back in San Francisco from Thailand, Angel and I didn't know what to expect. Even with all the information we had, nothing could have prepared us for what to expect. Due to my jet lag and landing on a Friday evening, I didn't sleep. Coming back home to a bare fridge that I had cleaned out right before traveling and a smaller supply of toilet paper was enough to concern me. That first day being back in my neighborhood was a trip. Why did it look like chaos at the Trader Joes, but yet people were brunching like it was a normal Saturday?
I ran my errands like I did on a normal weekend day, but with a little more sense of urgency than usual. Somehow I apparently thought creating a bouquet of flowers were "essential" before shelter in place and this was the last one I purchased back in March from my local florist.
Restaurants, cafes and coffee shops all remained open, but it was clear from the set up that you weren't welcome to stay.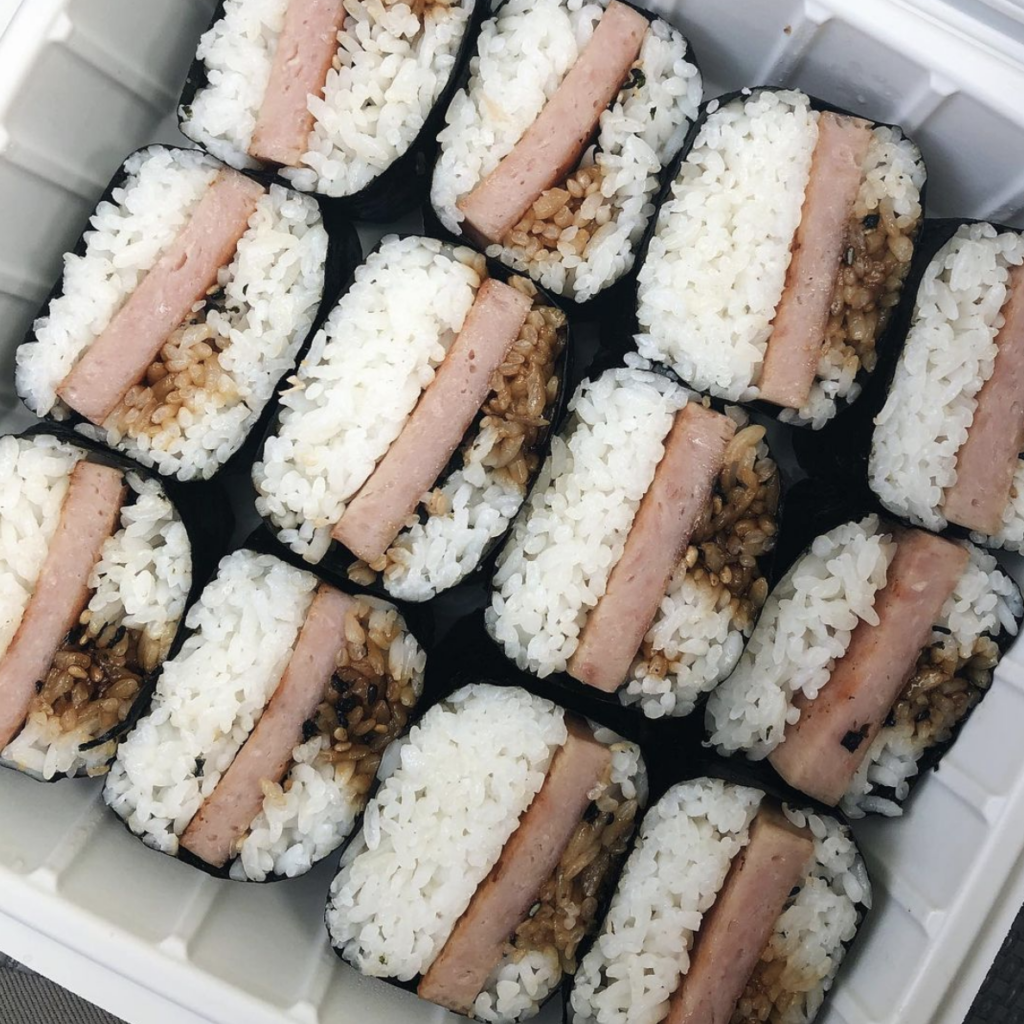 Everyone relied on takeout – customers and local restaurants that needed to stay open and survive. After a few weeks of this, I was experiencing my own takeout burnout. Instead, I planned by the day for every meal. Once a week, I'd have takeout and it was my treat that I could look forward to.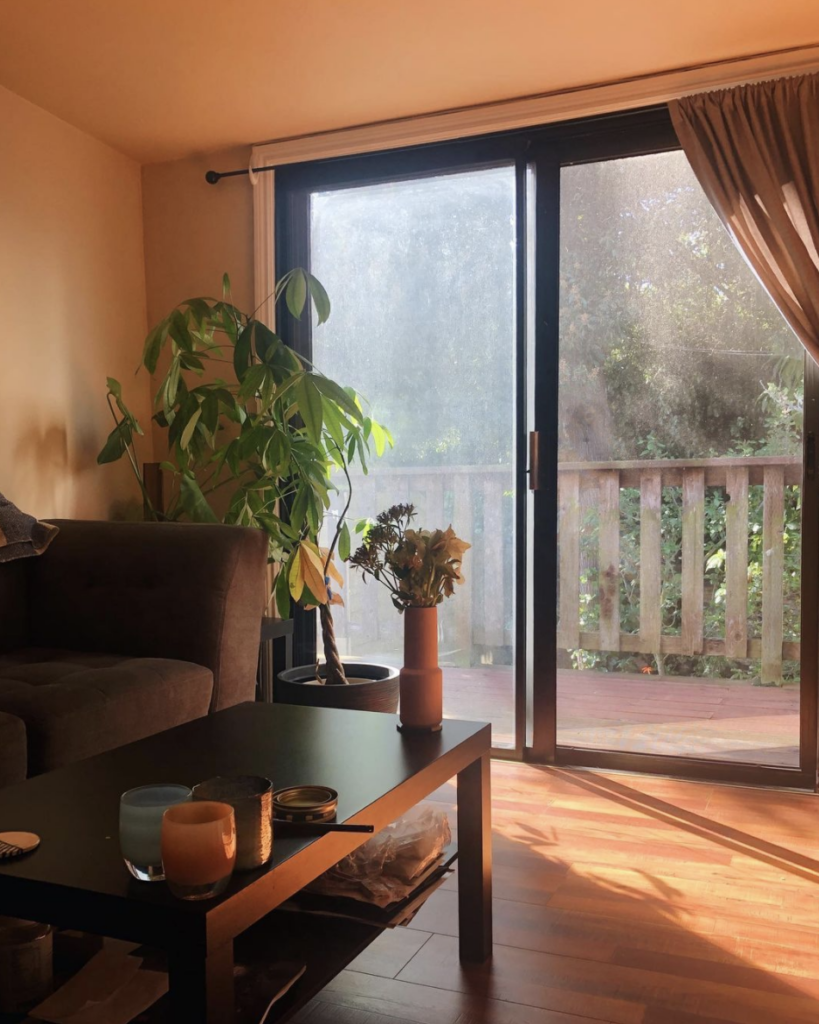 My home started to look different to me. Often times, I was running out of the house for my commute without ever stepping foot into the living room until the evening. I enjoyed the benefits of sleeping in later, but also creating a better morning routine for myself. It wasn't until the shelter-in-place that I had a chance to appreciate what my space looked like in the morning.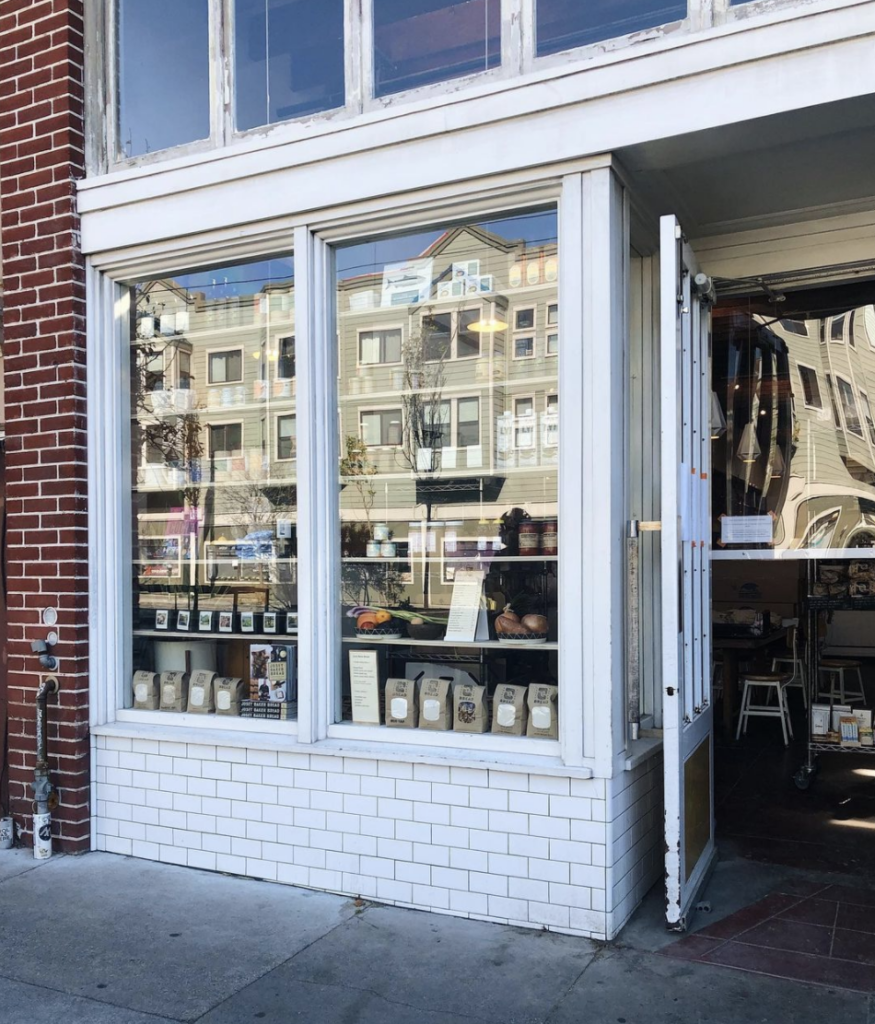 Places like The Mill, known for their coffee and toast, pivoted into being their own General Store. To alleviate some of the stress that was being put on grocery stores, they offered another alternative to customers to get what they needed.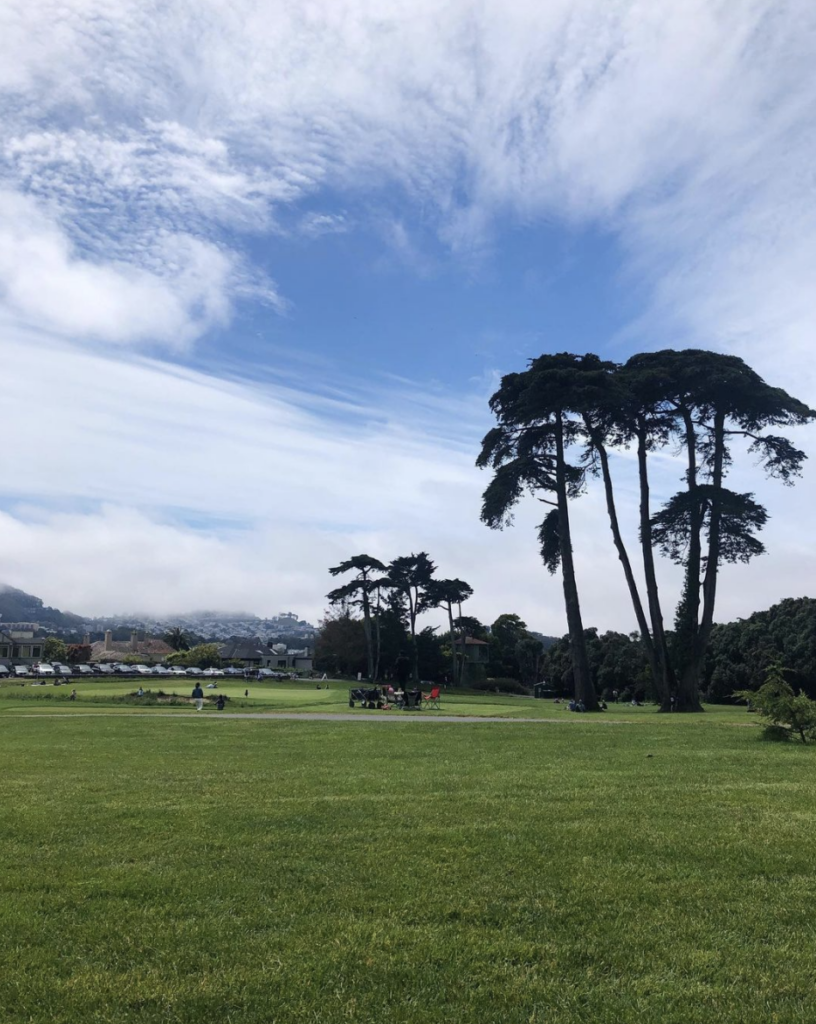 Presidio Golf Course
Before things started to really open up, the Presidio Golf Course opened up to the public to allow people to use their space as a park. This was probably one of the highlights for me because this space was not only so vast, but so beautiful. There was plenty of space to go around! It was quiet, peaceful and felt normal. I know it's a golf course, but this was one of the nicest park experiences I've ever had.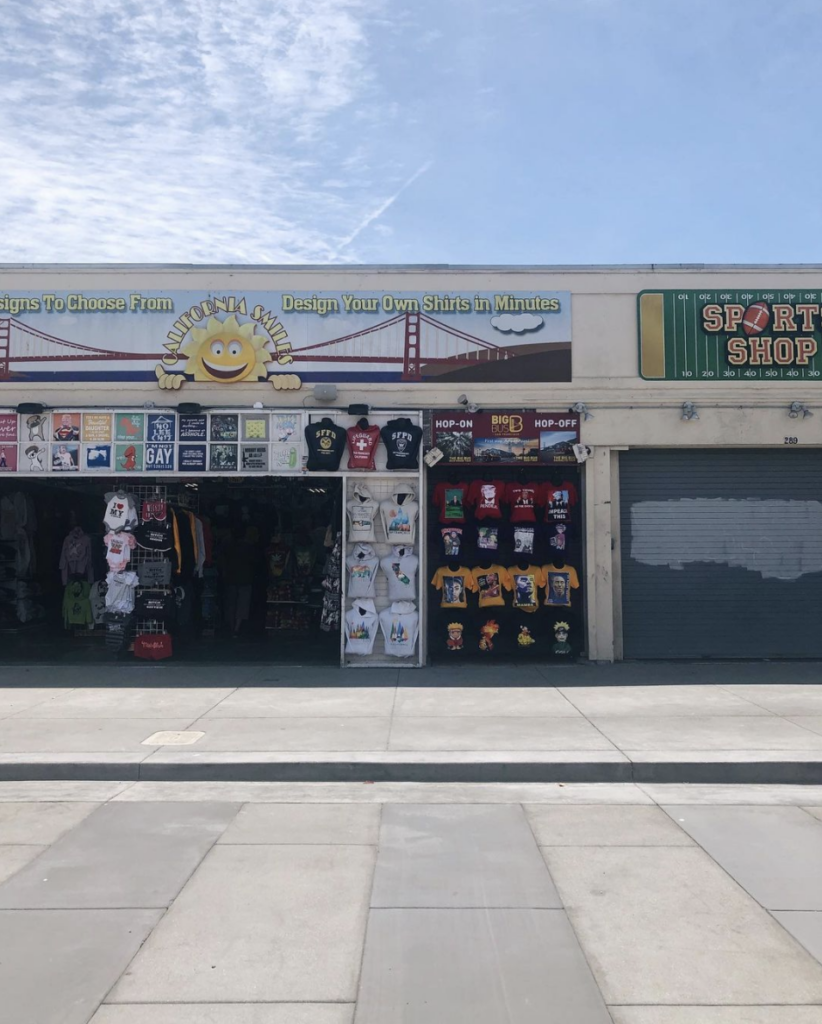 Fisherman's Warf
What is easily one of the largest tourist attractions of the city was now abandoned during this time. I spend the least amount of time at Fisherman's Wharf, but found myself there for an In N' Out craving. I figured I would never have a chance to see the Wharf like this ever again so I wandered off to capture these.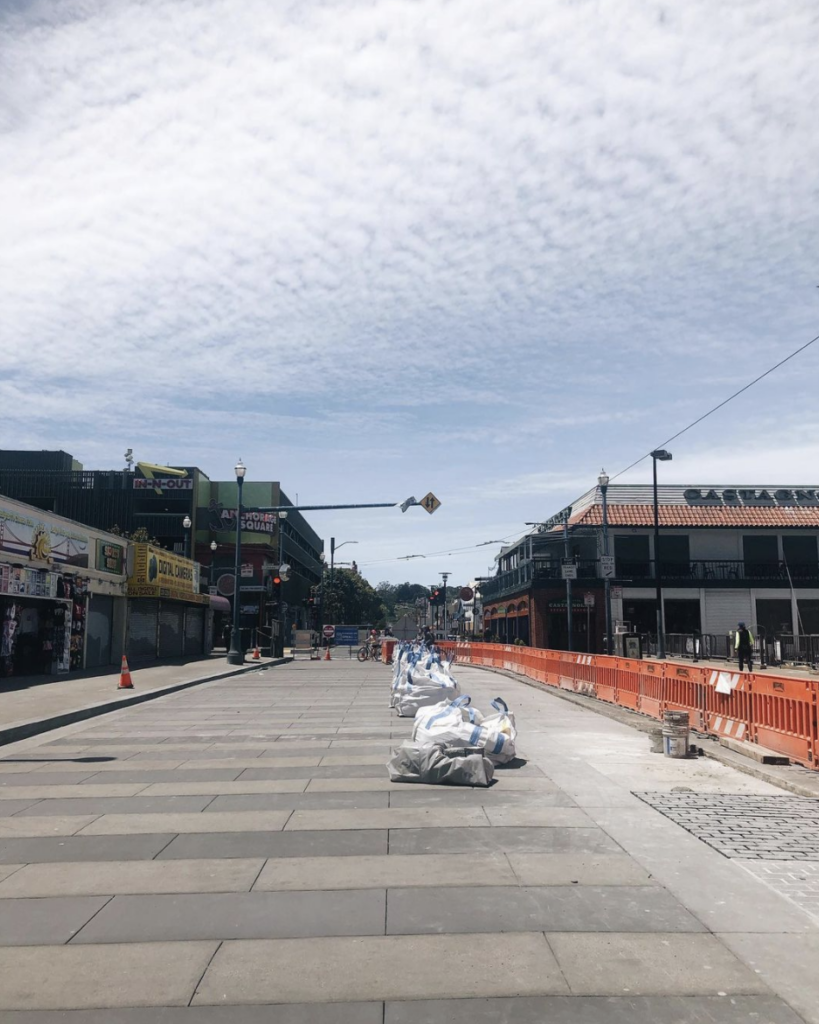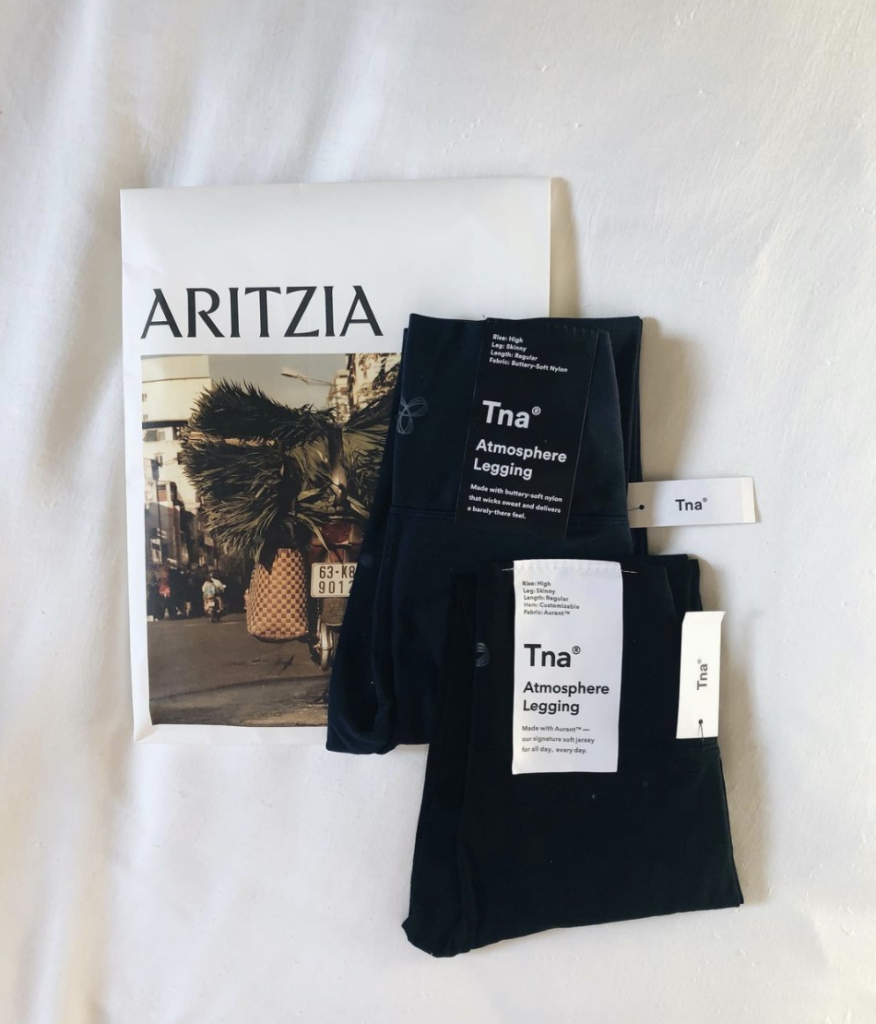 This needs no explanation. I've become an online shopper! And loungewear and leggings are pieces that I seem to need in excess.
Nine months later, we are on the eve of another shelter-in-place. In my eyes, it's less restrictive than what we faced at the beginning and won't drastically impact how I've been living day to day. But for those who have widened their circles or lessened their restrictions, this change won't be easy for them especially around the holidays. Let's power through this so we can get back to our normal lives. Please remember to wear your mask, shop small and locally, and stay home.