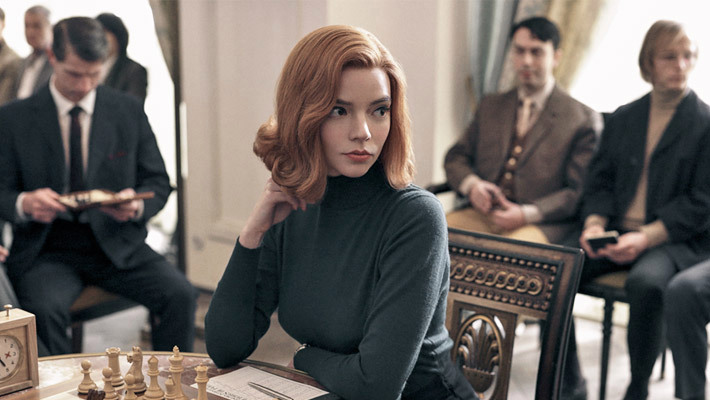 Watching: The Queen's Gambit
After hearing for weeks about this Netflix miniseries, I finally finished it just last night. It was a great series to start after our Thanksgiving meal and since then, I've been chipping away at episodes every couple of days. I'm hearing now that this show has influenced watchers to buy their own chess set for the holidays. When I look back at everything I've watched this year since the beginning of quarantine, The Queen's Gambit is one of the series that I find quite intriguing. In terms of enjoyment, I'd put it behind "Start-Up," but it terms of quality content, I'd put it ahead of "Tiger King." I know that these things aren't always comparable, but I've now consumed more television and film content in a year than I have ever before in my life.
What We're Listening To: Shawn Mendes – Wonder
Caught up in all the hype that is BTS, for awhile, I felt like all other music couldn't reach me. Or rather, I wasn't letting it. 2019 was the summer of Shawn Mendes for me. He had two summer hits and a concert that I still can't believe I had a chance to attend. The publicity around this album has also been rampant with not one, but two Netflix programs. I've already watched the documentary, but have my on my to do list is concert special. This weekend, I'm really looking forward to spending more time on his album and dissecting every song a little closer.
My favorite part about shopping on Amazon is how long the titles are for every piece under the fashion category. I haven't always shopped for my clothes on Amazon. To be honest, until the pandemic, I wasn't doing much of my shopping on Amazon to begin with. An Instagrammer I follower, however, swears by some of the pieces she purchases from them. With her being a similar size to me and us having similar tastes in clothing, it was her influence that led me to the half zip sweater that I wear on a weekly basis. The other morning, I was in bed going through my IG stories when a video popped up of her describing this sweater above. It didn't take me more than five minutes to add this to my cart and finish my purchase. With less of us going out and more time indoors, it doesn't seem reasonable to be purchasing expensive sweaters especially if you can find them at the same quality and for a better price.
What We're Eating: Jollibee's Spaghetti
Ahead of our grocery shopping errands today, we stopped on over to Jollibee's for breakfast. My favorite is their Spaghetti, which honestly, looks very simple and is something I could make myself, but don't even attempt to. It's slightly unconventional to be having pasta so early in the morning, but somehow it works and it's delicious!