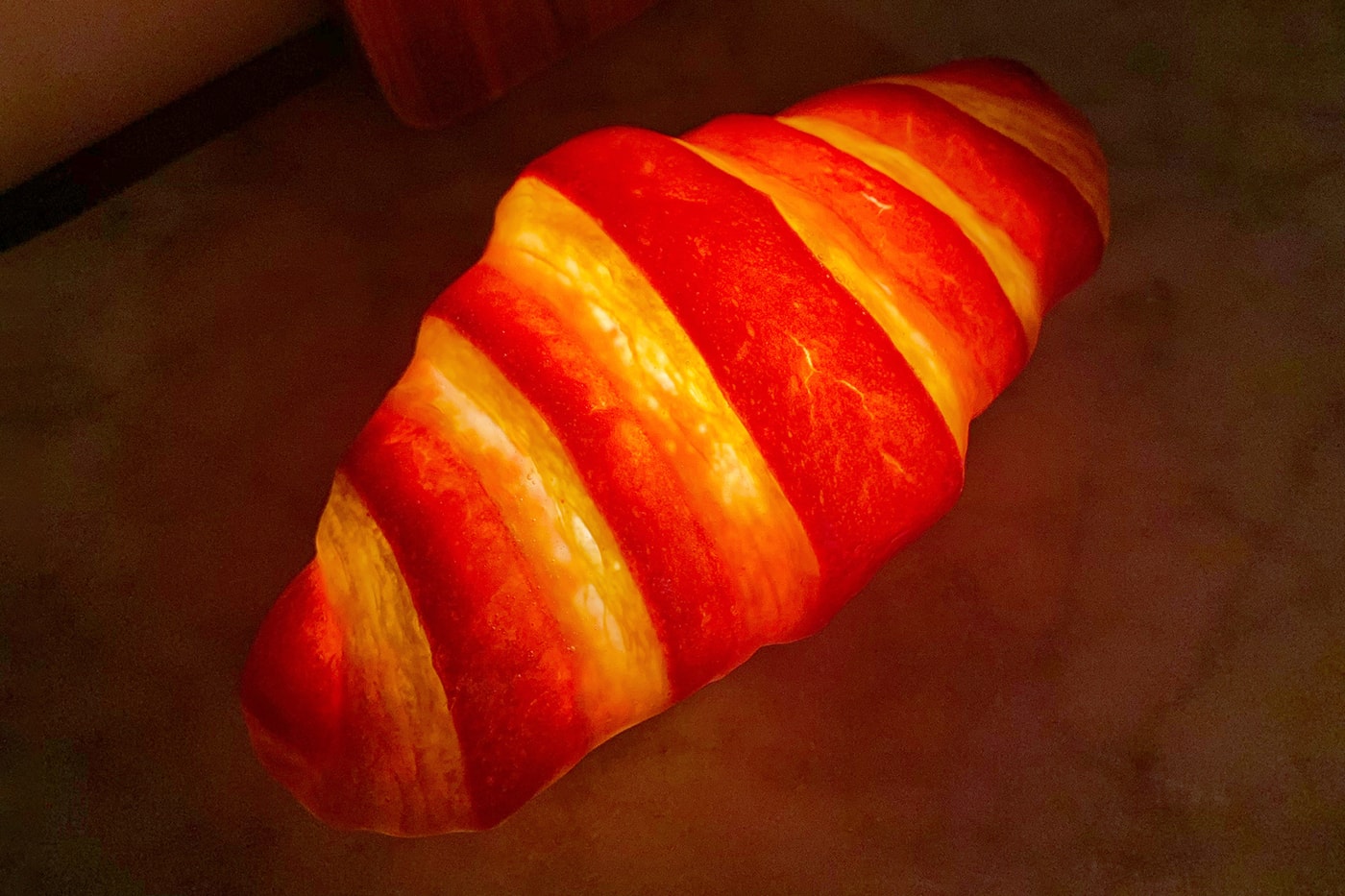 I'm 100% positive that I'm too old to be needing a night lamp, both in terms of age and what I would need to fall asleep. However, when I come across designs like these, I can't help myself! They are so cute and I figured if I can't buy it myself, maybe it will find itself into the home of someone who will need it. Pampshade is a Japanese homeware brand and with their new creation, they've outdone themselves. Their new series of mini croissant lamps are made from real bread. First question: how?
Made at Liberté bakery in Kyoto, the pink, raspberry-flavored creations are handmade by Pampshade founder and baker Yukiko Morita. Though the lamps look good enough to eat, please don't — they're coated in anti-bacterial and anti-fungal resin. Stamped with Daphinette's logo on the bottom, the battery-powered LED light makes a delicious topper for a nightstand or side table. "We are extremely excited to be bringing these joyful (and timely, if I do say so myself!) little objects to people's homes in time for the holiday and cozy winter months," Dauphinette designer Olivia Cheng said.
The explanation itself doesn't exactly share how the "bread" is involved, but I'm okay with a little mystery! For your own mini croissant lamp ($120), you can submit your pre-order [here].
[Source]