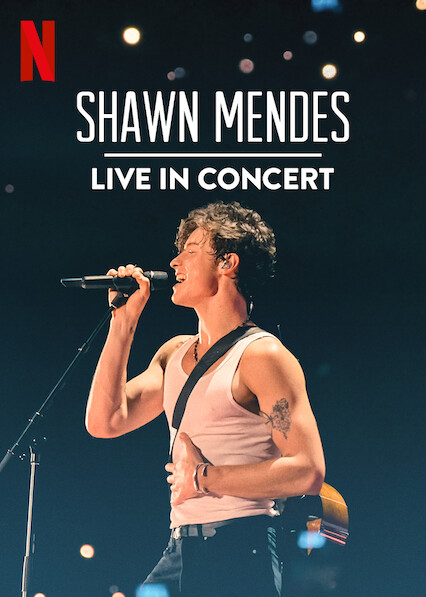 What We're Watching: Shawn Mendes Live in Concert (Netflix)
We're starting our weekend a little early today because we're feeling under the weather. As I wrap up my work day, instead of just having a Shawn Mendes playlist going on in the background, I've got his concert special instead! Some of you may know that I decided last minute to attend his tour stop in the Bay Area last year and it was incredible. It's funny; I always go into concerts thinking that I'm going to have an okay time, but once it starts I am very much invested into my time there. Since his latest album came out, I've been feeling lukewarm about it. In fact, if you've read the Pitchfork review on it, I share similar sentiments. Watching this live show of his last album has reminded me of some better times.
What We're Listening To: Taylor Swift – Evermore
What did we do to deserve two Taylor Swift albums in one year? Like everyone else this weekend, I'm also tuning into the sister album of Folklore and looking forward to it. I tend to consider myself a moderate Taylor Swift fan. I listen to the tracks, have some favorites, even attended two concerts of hers, but I'm not the fan that waits at midnight to watch the release go down. That's reserved for BTS. She's debuting a bit of a different sound with these last two, but at the same time, I'm intrigued. The pandemic is really sparking this interesting wave of creativity in people and it's amazing what we can accomplish when we've slowed down.
Don't ask me when I'm going to stop buying lounge wear because I honestly do not know. You would have thought we'd gotten this all out of our systems after month three of the pandemic, but obviously not. In my defense, I don't own navy joggers yet and this is a great price!
Since the forecast is showing us a cold weekend, I really wanted to make the most of my time indoors. I haven't actually ever made a soup before so this will be a new venture for me, but look at how beautiful this looks? It's also so nice to have something as simple as this, but hearty enough with tortellinis mixed in.