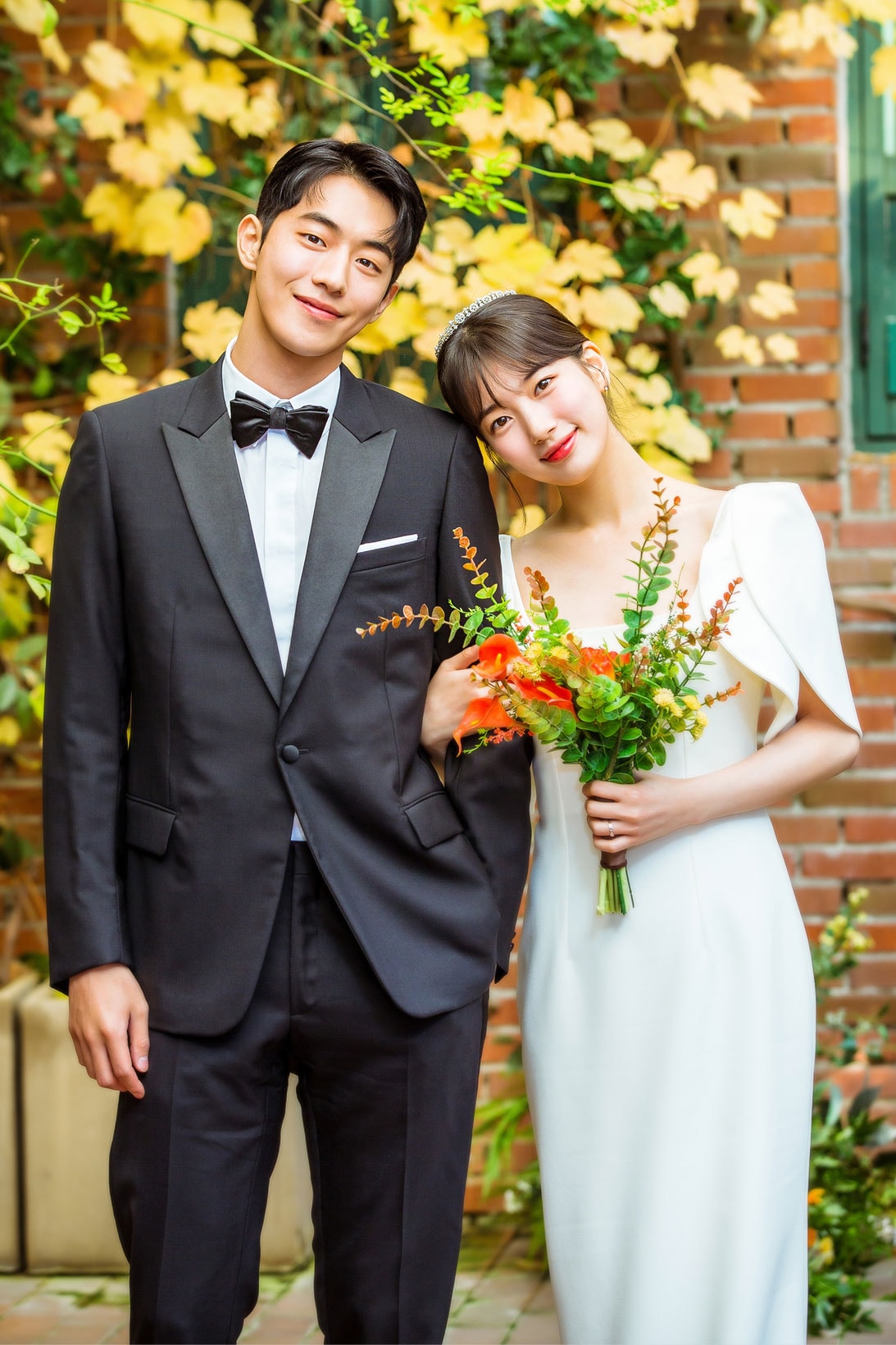 If you haven't watched the finale of "Start-Up" by now, I am not to blame for spoilers. As we saw in one of the last shots from the series, our two leads, Nam Dosan and Seo Dalmi do get married after all! The camera pans across their wedding photos posted up in their workspaces at the company that they've successfully grown together. Said shots of the photos however glide pretty quickly across the screen so I'm grateful to now have a second look.
From my television, Dalmi's wedding dress seemed simple and understated. These photos, however, tell a different story. It's the first time I'm noticing her dainty crown and these petal sleeves. I like to think that I followed the wedding trends pretty closely every year, but these sleeves aren't like anything I've ever seen before. Designed by British label [Safiyaa], the [Dara Ivory Long Dress] retails for $1,799 USD.
Honestly, we love this look for Suzy! Now comes the hard part of not actually shipping our favorite k-drama couples in real life.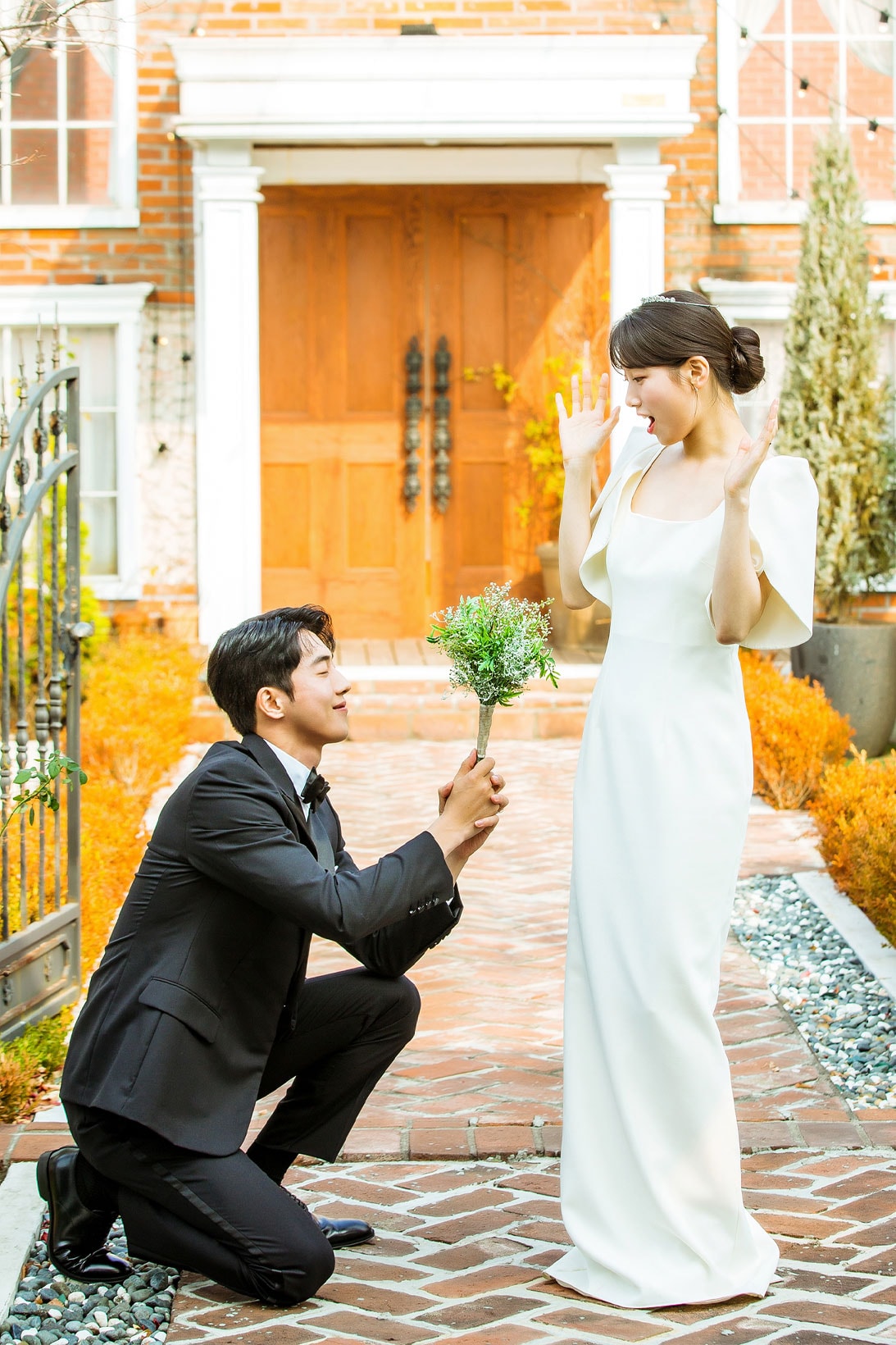 [Source]