There's an elusive Slack channel in our company called "Men's Fashion." It's private, but mainly so my male colleagues can ask each other questions and not feel uncomfortable about it. Recently, I was asked to share what I thought were the trends for 2021. As I started to thread my answer, I realized these are trends also being adopted in women's fashion. Often times I cross post from my blog to other areas, but this time I'm doing the opposite.
1. Elevated Sweats
First up is an obvious answer. As we head into 2021, working remotely is still in full effect. By now, we've collected a dozen sets of sweats. Gone are the days where you only where matching ones. At this point, it's time to elevate your look. You should be accessorizing and making your sweats look suitable for outside wear. My suggestion to the guys was to pair it with a blazer or a jacket. The top part no longer needs to match the bottom half in order to make this a complete look.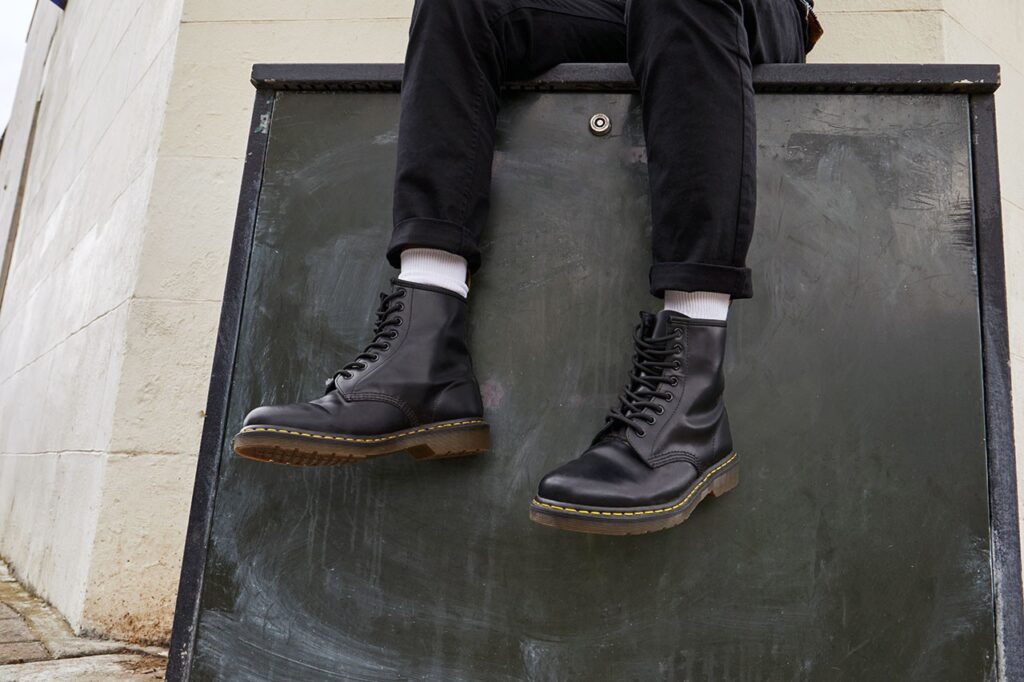 2. Dr. Marten's
Dr. Martens' style shoes are everywhere. If this brand in particular doesn't suit you, you can find cheaper alternative versions elsewhere. While some of the men have complained to me that these take too much effort to lace up or that they find it uncomfortable, I've encouraged them to poke around. These are effortlessly chic and completely transform an ordinary outfit into an extraordinary one. I liked these so much that I also got a pair for myself at Target for $30.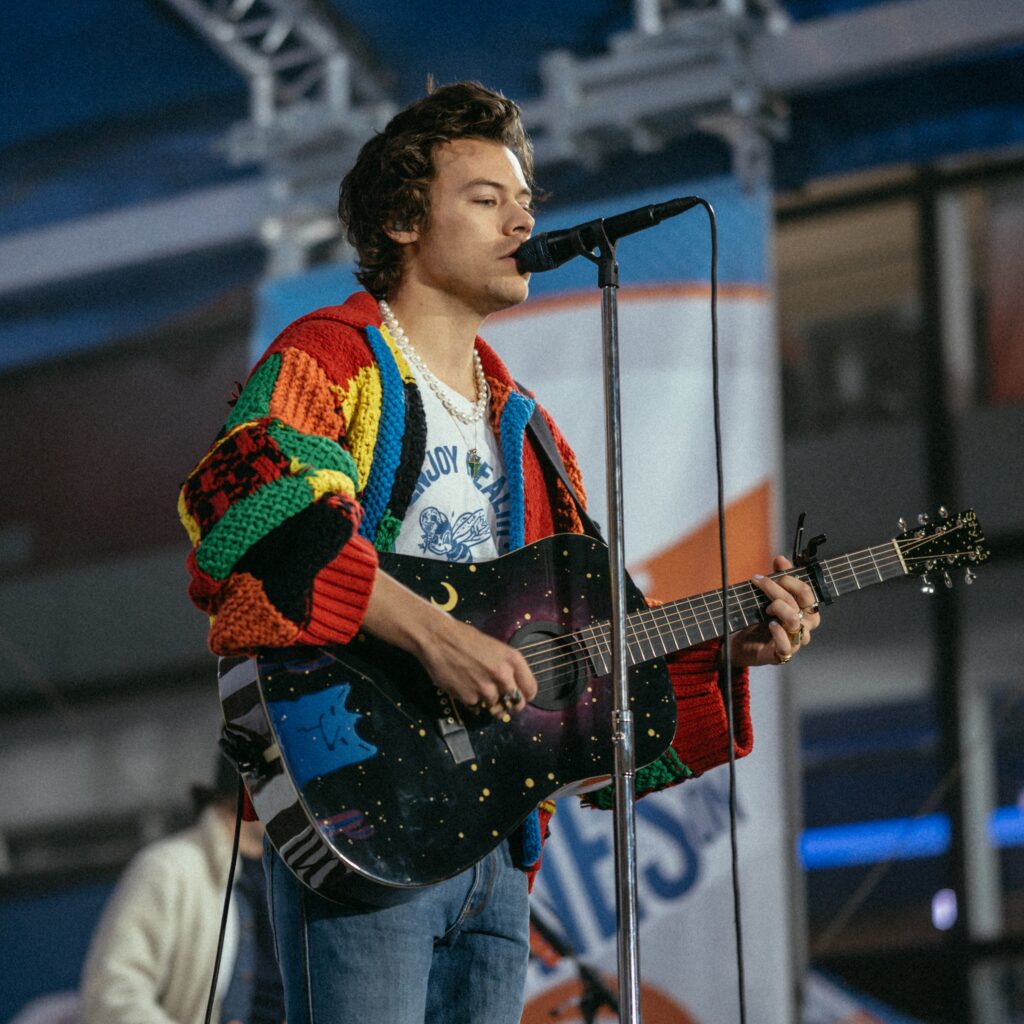 3. Cardigans
Harry Styles is doing great things right now and he's someone that I am excited to watch in the next year. We never had a chance to comment on his recent Vogue cover, but it was iconic. In a few press related things I've seen him in recently, he's been bringing back the male cardigan. Not only is it a timely staple being winter and all, but it makes a man look so much cozier! I know some males won't feel 100% leaning into this trend, but it doesn't matter what you try. You can make it fun with a pop of color, some patterns, or go light with a pastel shade. I think a hue you can never go wrong in though is a tan/light brown.
4. Disco Era
Y'all knew I was going to mention this at some point! While we're on the topic of pop culture icons, since BTS released "Dynamite" at the end of August, there has been a rise in disco-era apparel. Think old school plaid, colored leather shirts, bomber jackets, etc. If you need some inspiration, just go back and look at every single press interview and performance that BTS did for Dynamite. On second though, we might put together a post ourselves for that. As things start to warm up in the spring, we'll see more of this in the coming months. Most of us didn't even get to live through this era so bringing it back for current times is not only refreshing, but fun!
Lastly, because I didn't collect any pictures for these, I want to share a few last minute trends. The most controversial suggestion that I gave to the men was trench coats. I'll admit, this is not something that is easily pulled off, but what's the harm in trying? Another trend that began this fall and was all over TikTok is sweater vests. I told the guy I'd given them bonus points if they made an attempt. And because we are still in a pandemic, masks will always be on trend.
Happy shopping!