Ahead of their album release, I did an AMA with followers on my Instagram about all things BTS. I probably had too much fun answering these. While it was great in this format, I wanted to capture this on Yow Yow! too. Here are some of the questions and answers from this session and with a little more elaboration for some.
Whose fashion style do you like the most?
I can absolutely say for certain that this belongs to Taehyung. In general, he has figured out what styles have worked for him and in what feels like a shorter amount of time. I also joke with a friend that whoever his stylist was during the "Dynamite" era deserves a pay raise. This period of time was made for him. Runner-up after Taehyung would be Jimin.
Favorite Song That's Not Wildly Popular?
Paradise. Growing up, I heavily leaned towards more of an R&B style and similar songs like this one in their catalog always end up being my favorite. There's a very sultry feel to the single which can likely be credited to Jungkook and Jimin, but everyone does their part well. I've loved this song for a long time, but always thought it never got enough attention. Actually [NME] has a post where they rank every BTS song and this one is ranked 25 and should be higher in my opinion.
Which song has your favorite choreography?
This is easy for me – "ON." I was introduced to BTS through "Boy With Luv," but when "ON" premiered, I was watching this music video repeatedly to try and learn this choreography. I don't feel like there's anything that even compares to this level of technicality in choreography pieces. This is not only my favorite piece from them, but likely my favorite of all time from any artist or musician.
How much are you willing to spend on tickets?
Let's just say we'll definitely be in the pit and we aren't ruling out any meet and greet sessions if they are available to us.
With this comeback do you think your bias will change?
I now understand what their fans mean when they mention how their biases can change over time. I am a Jungkook bias, but my bias wreckers are Jimin and Taehyung with Yoongi as of late. It's hard not to love all 7 of them though and I will say that even while Yoongi was out recovering from surgery, everyone felt that absence.
Are you looking forward to any specific things for this comeback?
This was my first time being an Army and witnessing a comeback so I didn't really know what to expect. I think having watched Jungkook's side project with Golden Closet Film, I was excited to hear that he'd be directing the music video for "Life Goes On." And honestly, it did not disappoint. It was perfect when it came out, not overdone, and authentic to him.
Do they all live together Big Brother style?
Some of the guys have bought their own places, but they're rarely there due to their busy schedules. For that reason, Jungkook sold an apartment that he had bought, but never actually lived in. I recently read though that he ended up buying a new house anyways! The guys all still have their dorm though which they sometimes return to and some do live there still, but it's never revealed who. Their music video, "Life Goes On" was shot in their dorm.
Favorite Run BTS episode
When I first wrote this answer, I said it was the Zombie episode where the producers tell the guys they are going on a night safari. Turns out they are dropped off in a dark and scary area infested by zombies and as someone watching this, I was also terrified. It's still a great episode, but for something that won't give you nightmares, episode 51 will have you crying of laughter. The guys go to an amusement park for a short 30 minute episode to compete in challenges while riding rides.
Who is the true visual of the group?
Please, this intro alone. People also named Jungkook as the Sexiest International Man of 2020 which I'm sure the guys gave him grief for.
Are there any songs you aren't a fan of?
Of course! With any artist or musician, there's going to be songs that you don't always love or will skip. For me with BTS, that's "Stay Gold." For some reason, it doesn't resonate with me and I always pass on it.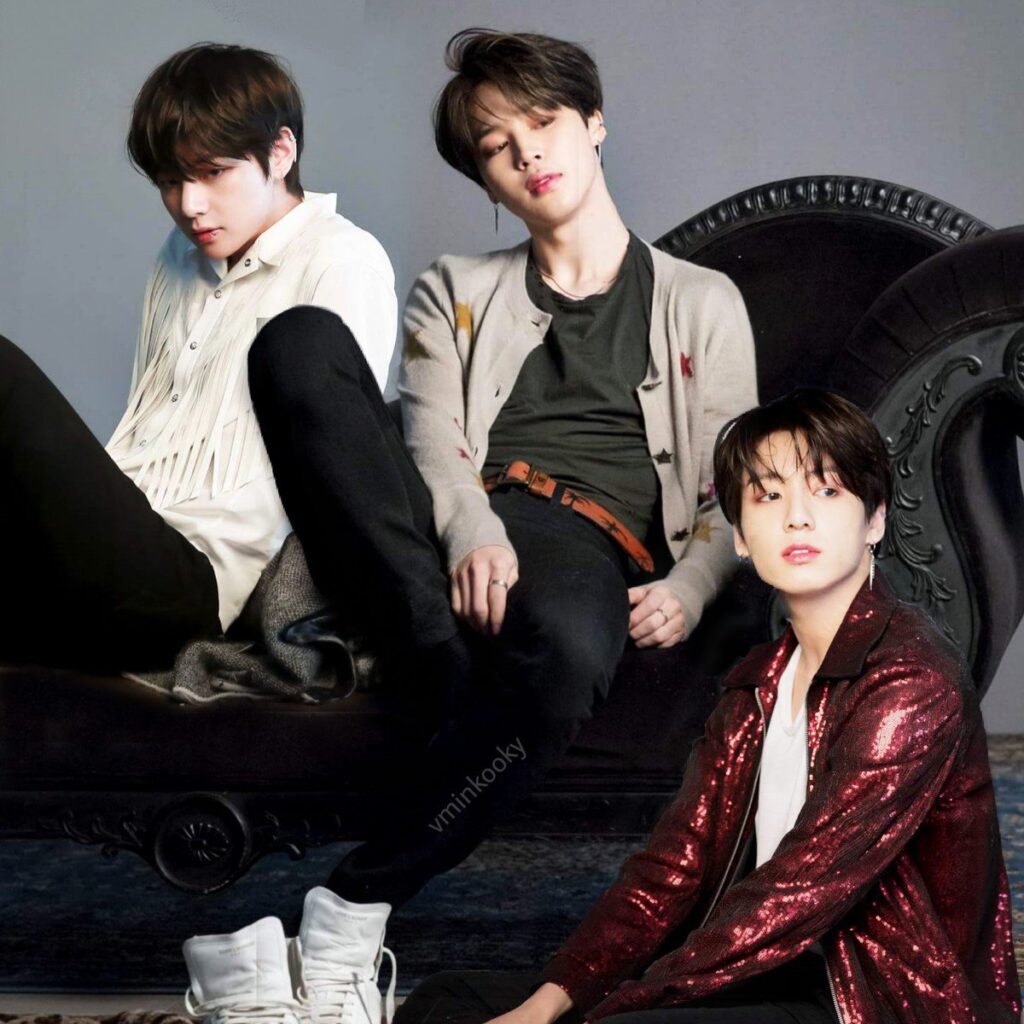 Which members FMK
My parents read my blog! Let's just say that I am very partial to the Maknae line – Taehyung, Jimin, Jungkook and we'll leave it at that. I have a member that I'm not as invested in, but in general I believe they are 7 and should always be 7. BTS wouldn't work without every single one of them.
Do you think any of the members are secretly dating anyone?
Of course, they've sort of been a group together for nearly 10 years now starting from being trainees. It would be wild if they went 10 years not dating anyone at all. I do think if they did though, it would have to be in secret. I don't know if their fanbase could handle it nor could the partner of whoever they chose. What I've read from Korean culture is that when you find out your idol or Korean celebrity is dating someone, it sort of lessens their appeal. Fans don't like it so in order to stay neutral, they've gotta keep this under wraps to not disappoint the fans. I think many would be supportive, but many would also react in a toxic way.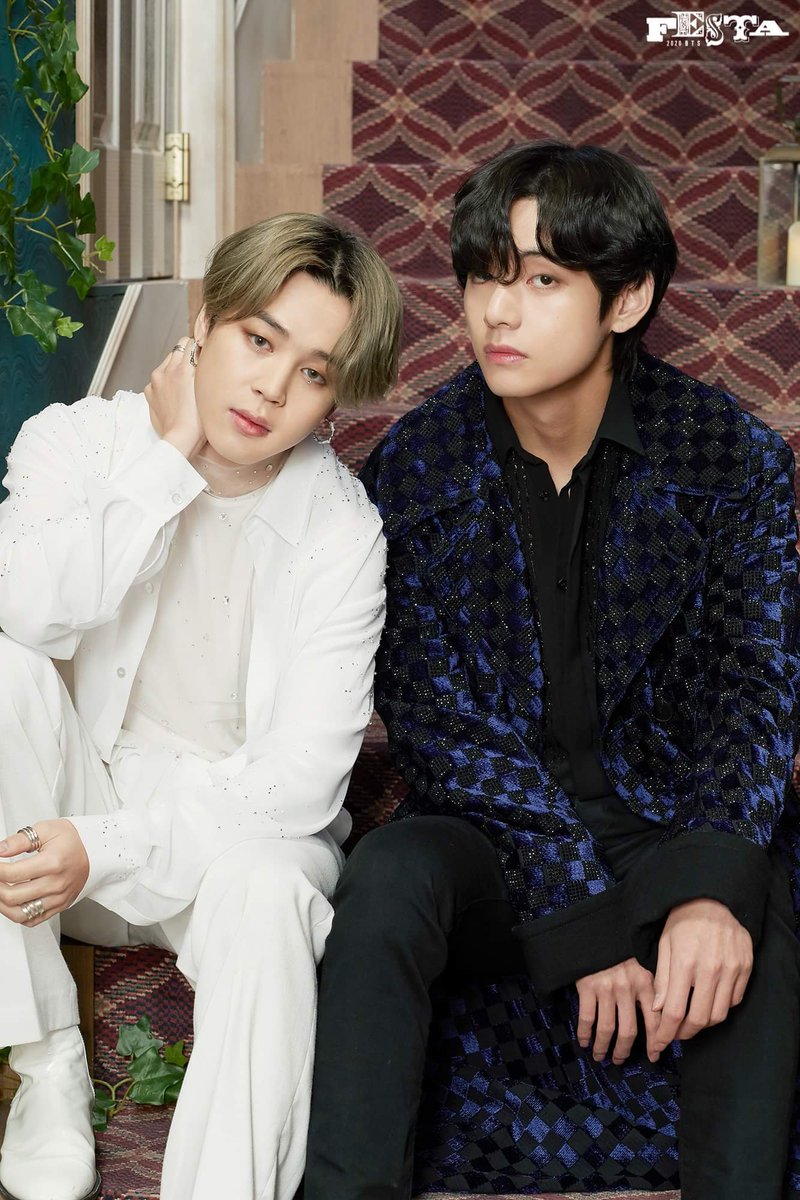 Which friendship do you stan the most?
I am weak when it comes to Jimin and Taehyung! The two went to the same school as each other where they both were bullied by other classmates and had each others' back simultaneously. When they both were trainees, Taehyung even told Big Hit that he didn't want to go into BTS without Jimin. They've basically been a package deal ever since. I also love Taehyung's friendship with Jungkook and Jungkook with Jimin. Don't even get me started on the Golden Closet Film that Jungkook made for Jimin after taking him to Tokyo for his birthday.
Where do you think BTS will be in 5 years? 10 years?
As a group, they've been together for about 8 years now, but as BTS for 7. I hope in 5 years they'll be able to pursue other interests of theirs. In fact, they sort of already are and have been doing so in tandem with their BTS career. If it's even possible, it would be great for them to live normal lives and be able to settle down eventually out of the spotlight. Who knows though if that's even what they want? They love performing. But I think it would be wild to see them still performing at 38.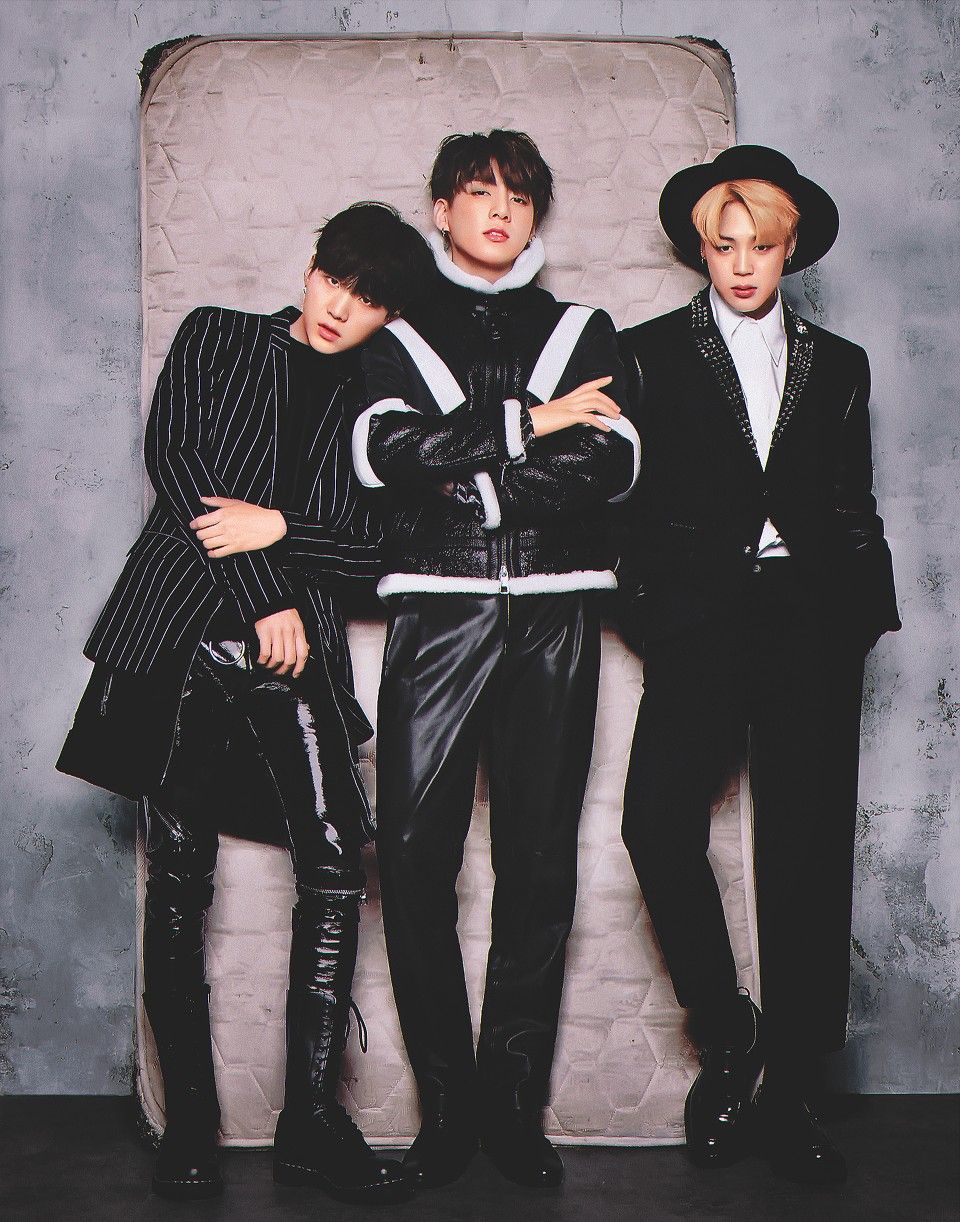 If BTS were to shrink to 3 people, who would you keep?
In order to make a functional group, you need a rapper, singer, and a dancer. I hate this question though! I would pick the following:
Rapper: Yoongi
Singer: Jungkook
Dancer: Jimin
Honestly, Jungkook and Jimin are interchangeable. The bonus though is that Yoongi producers and can create their songs.
Are there any other groups you're a fan of or is it BTS all day?
From K-Pop, I like BLACKPINK, TOMORROW x TOGETHER, ENHYPEN, Red Velvet, TWICE, Junny, Moon, Henry, Seori, LOCO, and IU
Does BTS have any good ballads/slow songs?
So many!
Stigma
Singularity
We Are Bulletproof: the eternal
Spring Day
Like
00:00 zero o' clock
The Truth Untold
Inner Child
Serendipity
Butterfly
Epilogue: Young Forever
Which of your BTS swag items is your favorite? Or what do you hope to get next?
I just got my RJ plushie this week and naturally, it's already my favorite. I also love my Sleeping Koya plushie and my Chimmy keychain especially when people ask me about it in public. Up next, I'm excited for my DICON photo book, but I still want to get a few more plushies specifically for Tata, Chimmy, and Cooky.
Which BTS member would you want to see in a K-drama?
It's Jin's time!
How did you get into BTS? What locked you in?
If "ON" was when I became a fan, then "Boy With Luv" was when I first became aware of them. Actually before their visuals or their music, what reeled me in was their choreography. They are easily some of the best dancers of our time. That's why I'm so excited for an upcoming possible Grammy performance because it's a chance for everyone to see how talented they are all around.
Which BTS member would be the most fun to hang out with?
How does one even choose?! They all seem like so much fun, but if I had to pick one for the day… maybe J-Hope!
And we are finished! Isn't it wild how much we've learned about a group in just 5 months? This has been the most challenging year and when times got tough, I always turned to music. It led me to BTS – a group that radiates of positivity, encouragement, and isn't afraid to be vulnerable about the challenging feelings they also experience. As a new ARMY, it is so much fun to root for them and see them succeed.