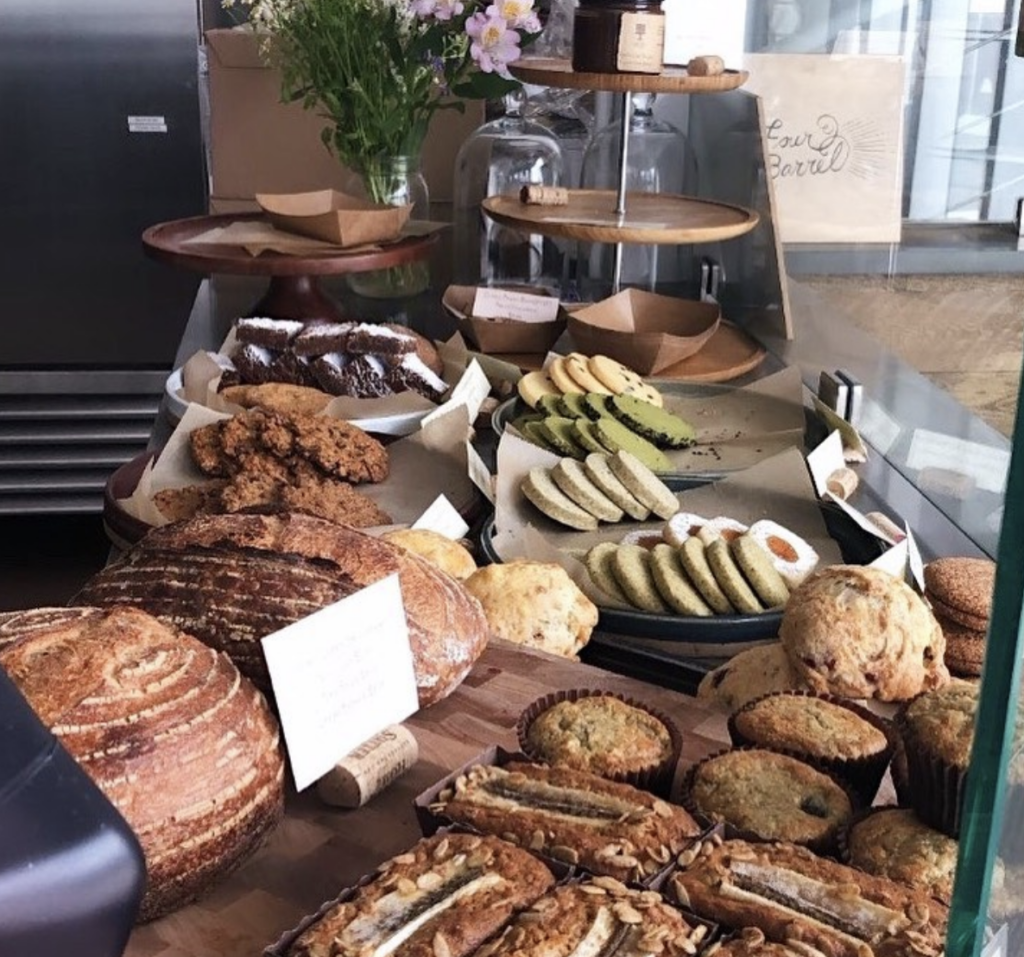 While many of my friends turned towards bread baking at the start of the pandemic, I made a beeline for pastries. I'd buy more than I could finish, but I couldn't help myself. I've always turned towards food as a way of comfort. In Asian cultures, food is our love language and rejecting it at any time is considered offensive. As I go through my Instagram and choose photos I want to share from my daily life, I'm realizing even some of the more mediocre photos of nothing actually mean something. Though small, they tell some sort of a story.
There were days in a row where I wouldn't leave my house. On the rare occasion that I did, [Whole Cakes] would be a stop. Often times, that would be the highlight of a few days I had. I wasn't at the bakery for more than 10 minutes, but I enjoyed selecting the pastry that I would have for breakfast upon returning to my home. Then I would pick out my afternoon snack and the slice of cake I'd have for dessert. It was a whole event. On one occasion, I went to Whole Cakes to pick out a box of assorted pastries for my brother and his roommates to share because picking them out for myself just wasn't enough.
My thoughts wouldn't process about why I was doing the things that I was, but it was clear what I wanted. I was seeking a normal activity during abnormal times. I could be buying anything from my pre-pandemic life, but pastries filled a void in addition to my own stomach. There's something about a delightfully small treat that can make your days better. I'd go on to repeat this same activity every few weeks. The day that I crossed the barrier into being a regular felt like some sort of achievement. Wins like this were few and far in between during a pandemic.