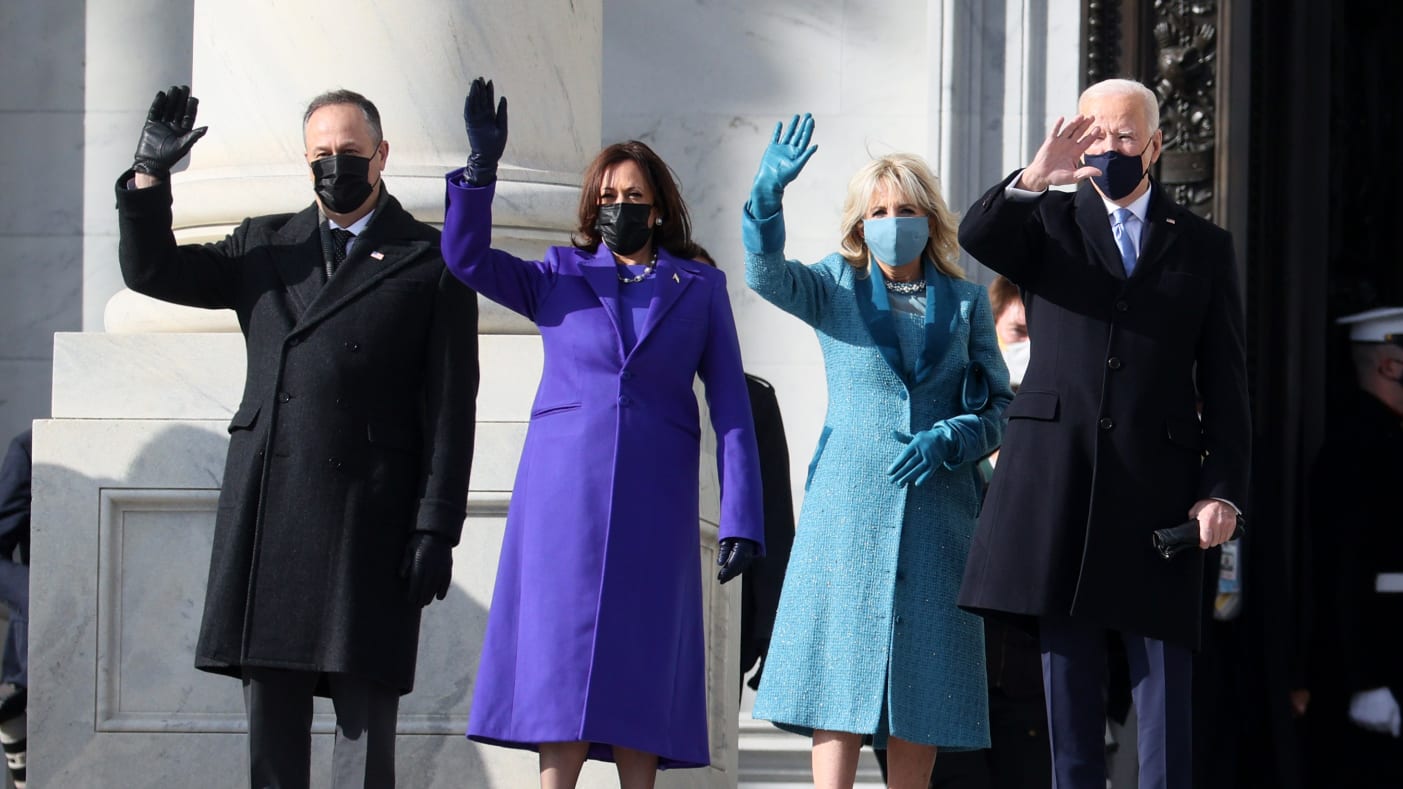 If I had a dollar for every post comparing this morning to Christmas morning…
I didn't wake up with those sentiments. I did, however, wake up an hour early feeling all of the anticipation and nerves. Even with some buffer time to run and grab a quick coffee, I quickly abandoned those plans. Too afraid to miss any part of the Inauguration itself, I stayed put. I couldn't tell you how long the actual event took place because time felt like it flew by. I was in complete awe from start to finish. At the end of it, I started my actual work day feeling hopeful and inspired.
It was quite the opposite reaction I had four years ago when it was instead 45 getting sworn in. Amongst all the praise and memes that filled my social media today (which I loved) the underlying emotion that I felt from everyone was relief. Better days are ahead. Now we turn the page. This is our next chapter. America is not a perfect country by any means. We were handed quite a mess, but we are in much better hands. I could go on and on about all of the upsetting things that have happened in the last few weeks that we've not so quietly re-shared in the form of posts that others have written. Instead, I think it's best to move forward. Four years was enough and now we leave it behind.
Instead, I want to take a moment to celebrate the amazing things that happened today.
Joe Biden is our 46th President
Kamala Harris is the first African-American, Asian American, Woman Vice President
First Lady and Dr. Jill Biden will be the first First Lady to hold a paid job outside of the White House
Doug Emhoff has a new handle on Twitter [@SecondGentleman]
Amanda Gorman was the youngest inaugural poet during today's swear-in ceremony. You can listen to her speak [here]
Kamala Harris was escorted to the ceremony by Eugene Goodman, the brave Capitol police officer who led rioters away on Wednesday, January 6th. He has been promoted to the acting deputy Senate sergeant at arms [CNN]